Living Green
34 Faces Of The L.A. Metro
Last week, Neon Tommy writers took to the L.A. subways, buses and light rails to explore Angelenos' views on the L.A. public transportation system.
We spoke to parents riding because they'd rather give the money they'd spend on a car to their children; stunt performers venturing onto the Metro for the very first time, heading to a new lunch spot; spoken-word poets who use Metro platforms as their stage; and many, many students and workers who ride public transit for their daily commute. The selection of personalities, opinions and stories we found is as diverse as L.A. itself.
Many of us auto-addicted L.A. folk forget about the Metro, or dismiss it as a second-rate option to having a car. Maybe we're even afraid to venture onto the train for the first time. But the L.A. Metro is a well-designed, surprisingly reliable and efficient mode of travel for how spread out our city is, and it's only getting better with the new expansions.
I hope these 34 stories inspire you to give your own wheels a break and take advantage of the Metro next time you head out – after all, you never know who you'll meet.
–Gigi Gastevich, Editor-in-Chief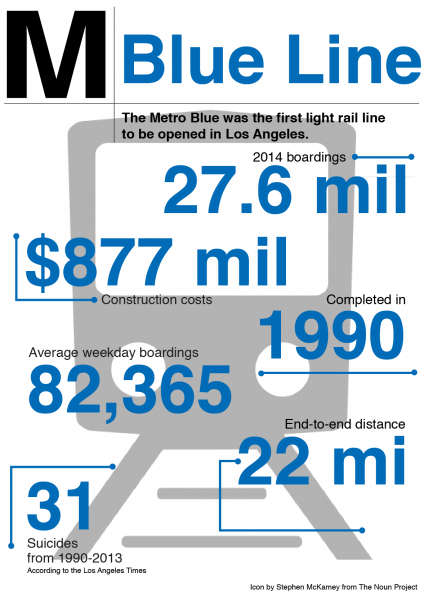 The Blue Line As A Business Tool
An Immigrant's Journey Through The Streets of Los Angeles
Meet The Poet Of The Metro Blue Line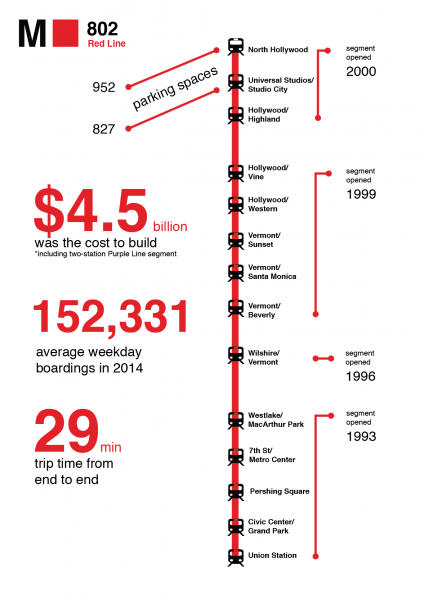 Death Metal Guitarist On The Red Line
Forming A Fast Friendship On The Metro Red Line
Chasing 81: How The Metro Is Helping One Fan Go Undefeated At Home
When I Was Your Age, I Commuted For Six Hours
Red Means Go: USC Grad Rides The Red Line To Her Future
Nigerian-American Student Believes In Public Transportation
Riding L.A. Metro From One Train To Another
Stunt Performer Adventures Onto The L.A. Metro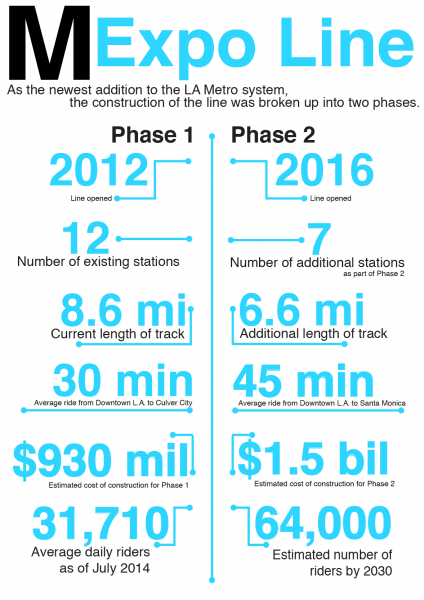 Metro Expo Rider Gives The Line A Thumbs-Up
The Inherent Value Of Riding The Metro
Expo Line Is Means To An End For L.A. Trade-Tech Student
Chasing Dreams On The Expo Line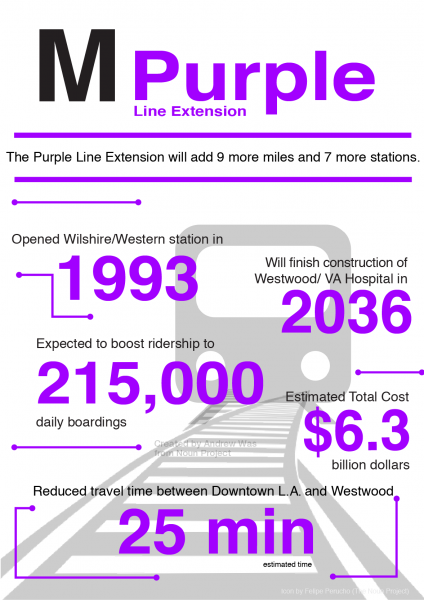 L.A. Metro: Not So Underground For Locals In The Know
Embracing The Sacrifice On The Metro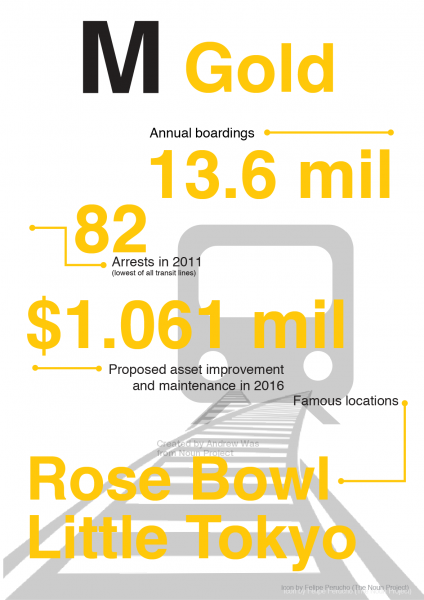 Metro Rider Approves of L.A.'s Public Transit System
Fine-Tuning Public Transportation In Los Angeles
A European's Take on L.A. Public Transportation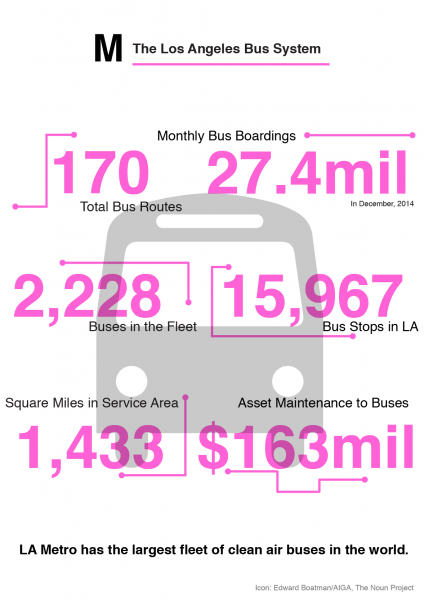 A Car And College: One American Teenager's Dream
The Lighter Side Of A Four Hour Metro Commute
From Small Town Car To Big City Bus
An Outstanding Ticket Brings Lincoln Heights Resident To The Rails And Buses
Finding Peace On Metro's 720 Rapid Bus
Finding The Perfect Seat: Kimberly Jimenez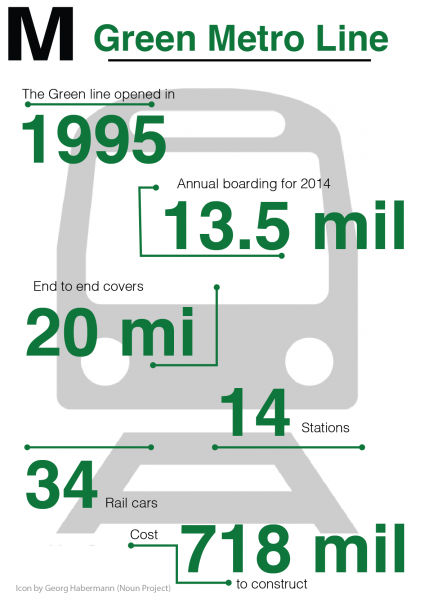 L.A. College Student Prefers Metro Over Car
On The Green Line To Get To The Finish Line: A Journey To A Dream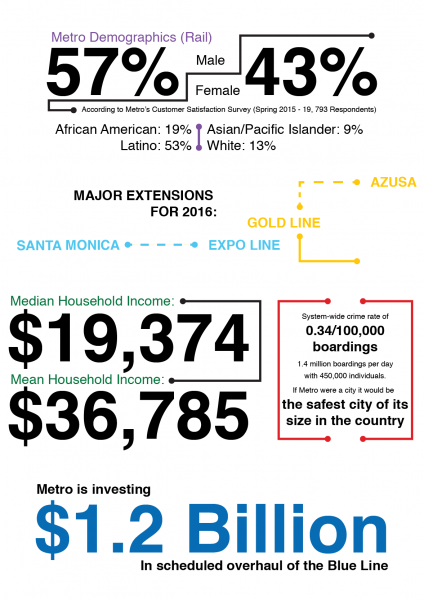 Contact Editor-in-Chief Gigi Gastevich here.