Arts+Culture
Time For A Ride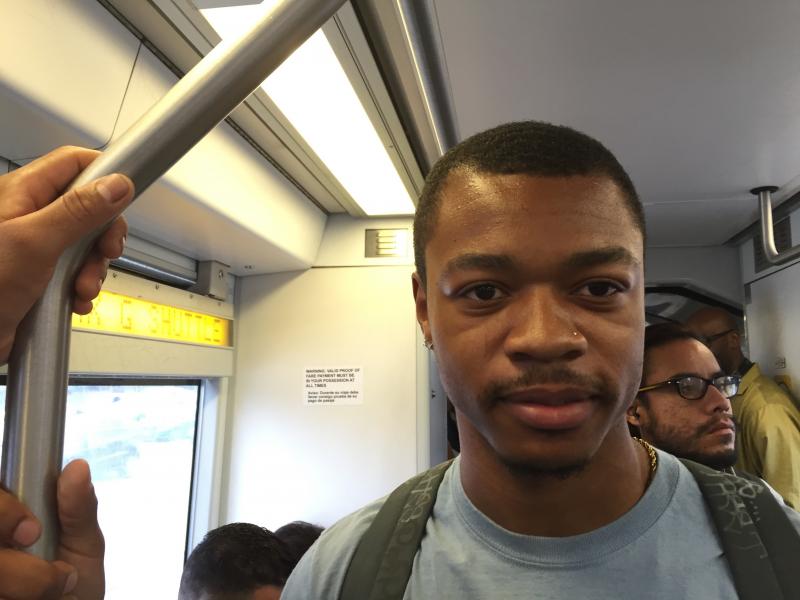 Beyond the cool steel turnstiles, on a splintered bench nestled between the 110 and 105 freeways sits Bryce Vaughn anxiously checking his watch.
"The train is always late," Vaughn says. "Can't be late to work."
Vaughn, an 18-year-old homebuilder for Venice Community Housing Youthbuild, uses the green metro line at Harbor Freeway Station to travel to work in the morning and back home in the evening—a new routine since his car broke down last week.
He just spent the last 20 minutes skateboarding from his home on Broadway St. and must make upwards of four other train transfers before he makes it to Venice, hopefully on time for work.
"[The commute] it's long, very long," Vaughn says. "It usually takes around two hours for me to get there, sometimes more."
Depending on traffic, Vaughn's commute generally only takes an hour by car. But, even this travel time can be unreliable due to heavy periods of rush hour traffic.
"It really depends on the place I'm going, L.A. traffic can be crazy," Vaughn says. "Sometimes the train is more efficient than my car or the other way around."
However, the independence and ability to leave on time with a car can often overshadow the maintenance costs associated with owning one.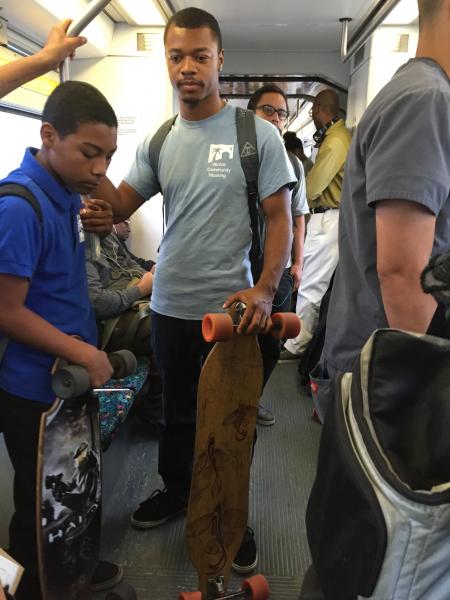 "It's cheaper, way cheaper to use the train, the gas prices add up," Vaughn says. "I just wish they were more on time."
With habitually late and overcrowded trains, taking the metro can seem like a gamble for riders who depend on their jobs. Vaughn is using his job to pursue his dream of earning an architecture degree from the University of Southern California in the future.
"I think it can be better because sometimes the trains are late, so it gets more packed," Vaughn says. "It's like a struggle to get on the train."
Still, Vaughn, like thousands of metro passengers use the service daily to travel about the city, happy to avoid sitting in hot cars and parking hassles. With plans to expand the metro to other parts of L.A., many passengers are open to using the metro system, but are looking for improvements.
"They should have more trains come back to back, so they are more on time," says Vaughn. "And a stop right outside my door would of course be nice too."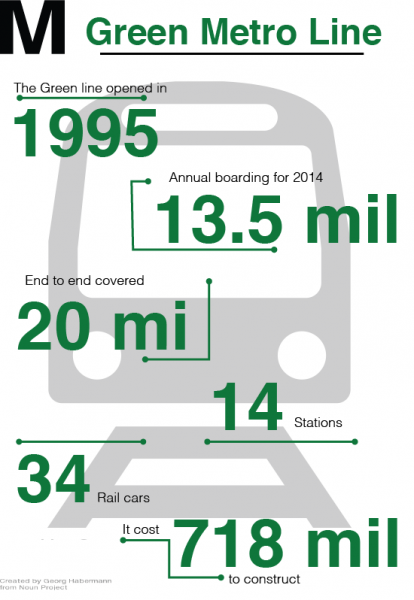 Reach Staff Reporter Tashina Fleming here, and follow her on Twitter here.