Los Angeles and Region
Nigerian-American Student Believes In Public Transportation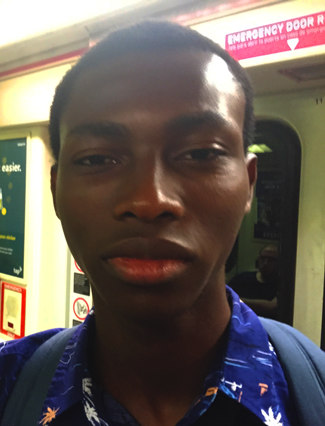 Waiting on the Red Line platform with a book in hand, Daniel Egwurube fits in with the crowd of Angelenos, even though he may not feel entirely at home.
Originally from Nigeria, Egwurube is a music major at Los Angeles City College. He fondly remembers his time growing up in a village near Lagos.
"There was more of a sense of family... you could go more places without worrying much about what would happen to you," he says. "I remember being a kid, being able to wander around the village, but in a city like this you don't feel as safe."
His perspective on life in California being more dangerous than Nigeria surprises many, but for him it's just a "plain fact."
When the 18-year-old flautist began commuting to school on his own, the Metro became his primary form of transportation. As a frequent rider, he has seen his share of its problems.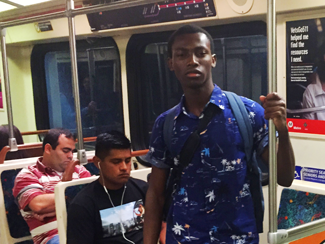 "Being stuck in a train for a couple hours" was one such problem, he says.
Although he's had frustrating experiences with the Metro, Egwurube has learned to temper his expectations. "Just the fact that humans can build a system to get places, you know, I think is really cool."
But he finds the Los Angeles Metro lacking when compared with systems in other cities. Recounting a recent trip to Japan, Egwurube remembers being impressed with the efficiency of the Japanese public transit systems.
"It was never late," he says. "When it was late they would make an announcement – 'we're sorry, the train is going to be one minute late.' The standard of public transportation in Japan was so high because so many people depended on it… I feel like because there are so many people, they have to up the ante a lot."
Those standards are what Egwurube thinks have to be changed in order to improve the L.A. Metro. "If all it takes is raising the standards here… we would have a more respectable form of public transportation."
Overall, Egwurube is satisfied with traveling on the Metro. "Good public transportation is just getting from point A to point B," he says. If that happens, I'm happy."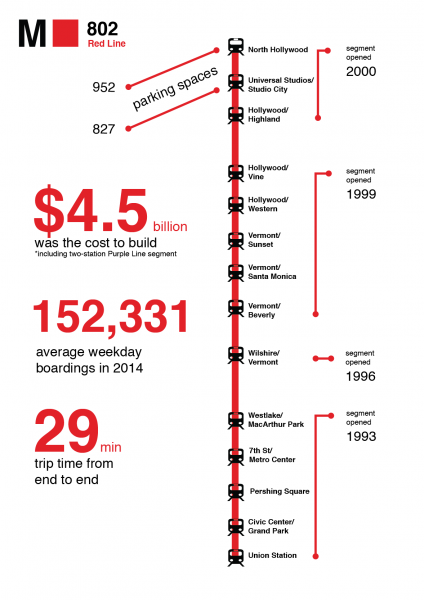 Contact Contributor David Merrell here and follow him on Twitter here.