Los Angeles and Region
Embracing The Sacrifice On The Metro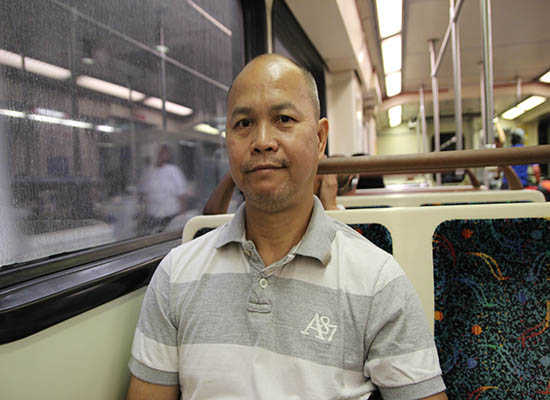 A crowded Metro train leaves one young woman without a seat, until Edwith Vedeves gives her his own. Vedeves, known as "Papa Deves" by his two children, never has minded making sacrifices for others.
His biggest sacrifice of them all: leaving his job and home in the Philippines to create a better life for his family.
"I came to L.A. to work. I want to give my children a good future," he said.
Prior to 2002, Vedeves experienced America in brief visits, but he wanted to know the country even more. He made the decision thirteen years ago to leave everything he knew for a bigger purpose.
"There's a reason why I was able to decide to stay here in the United States," said Vedeves. "It was because of my family. I had a very, very stable job in the Philippines, but when I became a tourist and toured here in the United States, I brought my children here. They loved it, and we stayed for good." he said.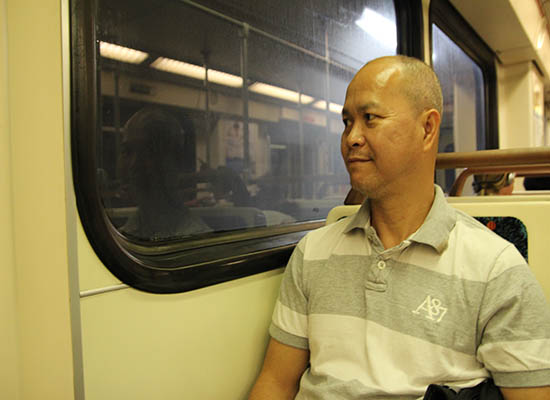 Vedeves believed America would provide his children with greater opportunities for education and jobs.
For several years, Vedeves commuted to his job in his car. But recently, he decided to abandon L.A. traffic for a quicker form of transportation.
Vedeves advises anyone new to the area to think about taking public transportation just like he does.
"For all the people having difficulties with their transportation and other people who are working, this is the best transportation they can take going to work, and going back home," he said. "It's very secure."
He prefers to take the bus, but once in a while, he opts to take the Metro Purple Line. Vedeves said the Purple Line doesn't always show up on time, so he only takes the line on vacation days. He wants L.A. to improve the service so other commuters like him can arrive at work on time."My scheduled train always has problems because of delay," he said. "For some reason, the schedule is always late. We need the city to improve the service for commuters."
Vedeves does not take his rides on public transit for granted, no matter how long he has to wait on the platform. He made a sacrifice years ago by moving to a new country and promised to embrace whatever challenges came his way.
"I made this move for my daughter and son. Each morning I wait for my ride and know it is all for them."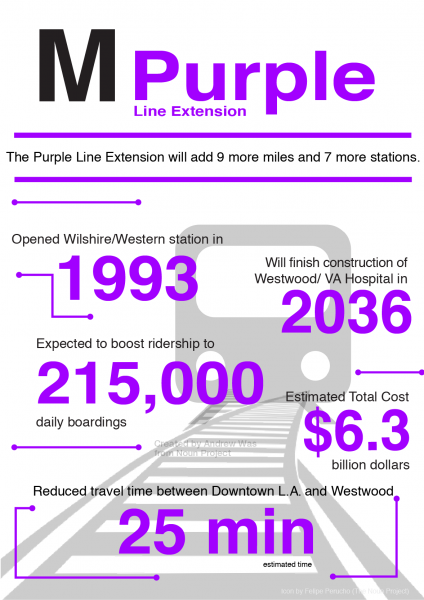 Contact Contributor Brenna Devanney here and follow her on Twitter here.