Los Angeles and Region
Expo Line Is Means To An End For L.A. Trade-Tech Student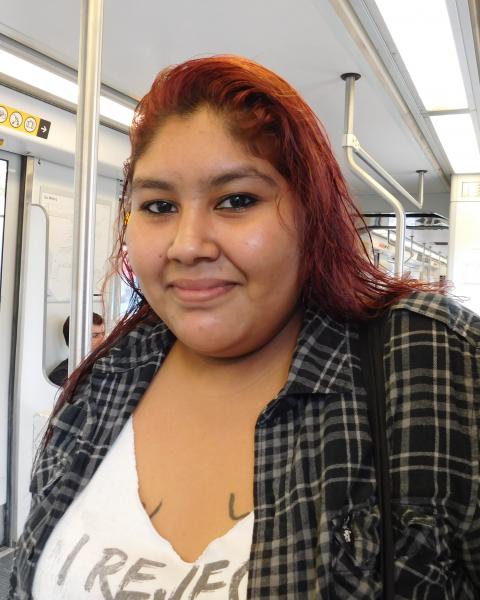 Jacqueline Islas sits on the bench closest to the entrance of the Expo/Vermont station finishing up breakfast. Her deep red hair and neon orange earlobe plugs are a welcome contrast to the gloomy Los Angeles morning. Like many Angelenos, Islas doesn't own a car, but that doesn't seem to bother her much at all.
"[The Metro] it's actually faster than a car," the 20 year old said through youthful giggles. "It's cheap! $1.75 is cheap! Rather than wasting money on gas, you know, gotta put $20 in gas? I'd rather take the Metro."
The South L.A. native has been using the Expo Line for a "cold minute," as she puts it. While so many people harbor concerns over safety on Metro trains and buses, Islas sees it as just another part of the reality of life in the city.
"I'm just used to it," she explained.
The Expo Line is not as eventful as the Blue or Red line, according to Islas. But sometimes it does come with its fair share of "crazy stuff," which sometimes is a welcome distraction from an otherwise mundane commute.
"There actually will be drama on the Metro, you know, people will be arguing or fighting," the seasoned rider described. "Some people will be entertaining you by dancing or something—that's actually cool to watch. So, taking the Metro is not that bad."
READ MORE: Metro Bus Fare Hike Upsets Angelenos
For Islas the Expo Line isn't just a method of transportation but rather a way to move forward in life. She uses the Metro to get to Los Angeles Trade-Tech, where she's getting her high school diploma.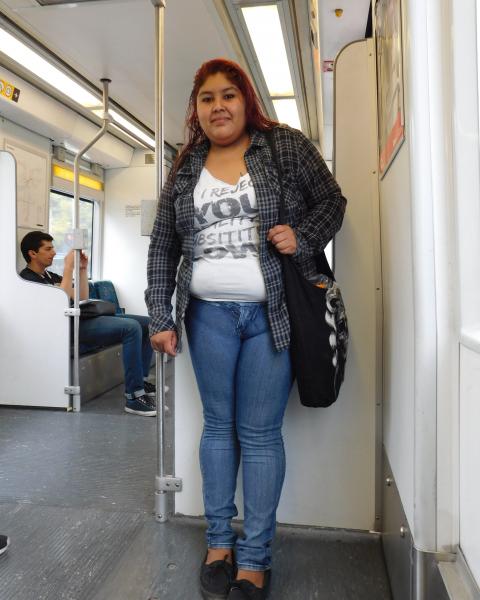 "Some people kind of mess up – that's me. But I'm going back to school," she said.
Although Islas may have encountered some missteps, her goals don't stop at finishing high school. She hopes to go for a master's degree in either nursing or culinary arts.
"I have a baby so I'm trying to move forward, trying to actually get my baby out of here," Islas explained. "I mean, I know I was born here and everything but I don't want him to be raised right here. I'd rather him be somewhere good so I can know he'll be a success better than me."
Islas isn't sure where exactly this "somewhere good" is, but if there's any possibility of raising him a place where he's likely to find success, Islas said she'll work as hard as she can for it.
"The only place I know is [South L.A.]," Islas admitted, adding, though, that she won't let that stop her. "I'll try my best to move somewhere else so he can have a better life than me."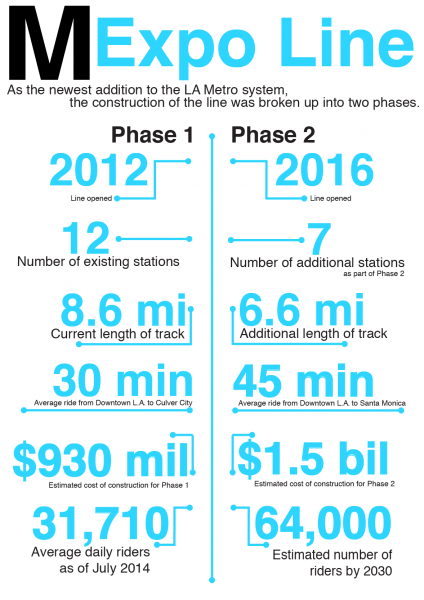 Contact Staff Reporter Maria Cavassuto here and follow her on Twitter here.