Los Angeles
A European's Take on L.A. Public Transportation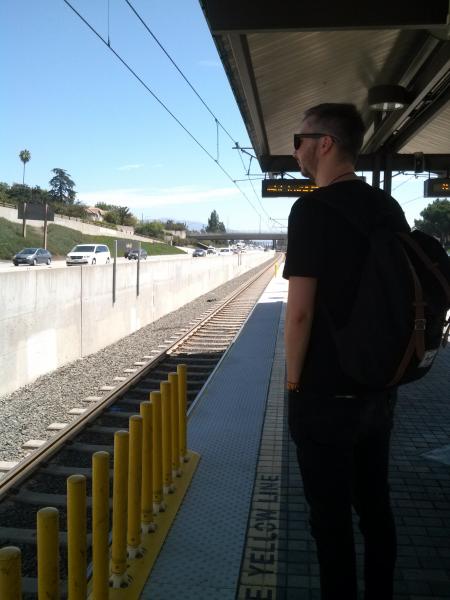 Claus is a native of Munich, Germany spending half of his time in Los Angeles. He is a Master's degree candidate in History of Science with a specialty in Physics at the University of Munich while helping on the Einstein Papers Project team at the California Institute of Technology in Pasadena, CA.
Claus was at the Metro Rail stop at Lake Ave. on his way to Downtown Los Angeles to explore the city he came to love. He loves everything about L.A. - the weather, the beaches (his favorite is Venice) and the atmosphere - but not the buses.
His affinity for using buses and trains when he came to the US when "I was under 25 and they charge you more to rent a car," and since he is in town for only 5 weeks, it seems cheaper. Since everyone in Europe uses public transportation - buses, subways, metro rails - he figures, "why not use it here, too."
Public transportation is generally a much more positive experience for Claus. When driving, all someone sees is the road, but on a train or bus, one "can see some much of the city" while listening to music and reading books.
"I think [L.A.'s public transportation system is] getting better because... the awareness is getting a lot better." He says it's a lot more visible in television shows when before, he had never seen much of it. LA has plateaued with its traffic so he thinks more and more people will use the metros. He acknowledges that LA connecting all the way west to Santa Monica will persuade more to use the system.
One criticism lies with the LA buses: there is one stop every "15 meters" which characterizes Americans as not being able to walk. He believes some buses should be eliminated and the stops spread out, with people walking a couple of blocks to reach the next stop.
It will be a short time, though, before "LA will catch up with the rest of the world" like in Munich, Germany where trains, subways, and buses run wild as employed adults, university students, leisure shoppers try to catch their next connection. He excitedly awaits what the future holds for public transportation in his second home.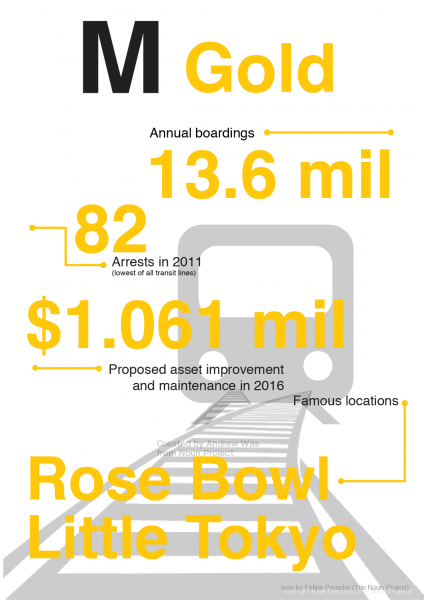 Contact Staff Reporter Chris Porter here, and follow her on Twitter here