California
On The Green Line To Get To The Finish Line: A Journey To A Dream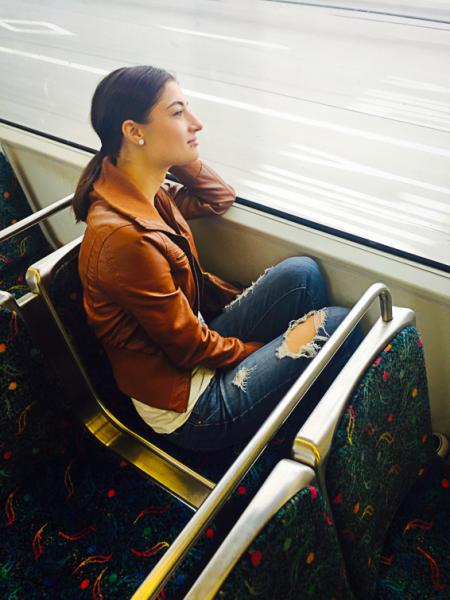 The Los Angeles Metro Green Line is one of the five lines of the Los Angeles County Metro Rail. It is mainly used by the L.A. community to commute quickly to a destination along the I-105 freeway.

READ MORE: Exceptional Transit: How L.A. Metro Failed Low Income Riders

The Green Line is not just a transit system, but rather another joyous event on ambitious 26-year-old Amanda Rose Eichner's journey to pursue her dreams. By the way she sat with a smile for all to see, you would not come to the conclusion that today was the second time Amanda Eichner had rode the train.

"[As far as public transportation] I have only rode the subway in New York maybe twice in my life," explained Eichner. "I took the transit system after hearing all of the good things about Los Angeles trains. I heard that it is pretty safe, quick and convenient."


Although Eichner had the confidence that would make one believe she's been raised in Los Angeles all of her life, she had a contrasting presence that gave allure to the human eye. Her fair skin, natural hair color and no makeup gave her the traits of a simple girl. It was the ripped skinny jeans, leather jacket and lip piercings that made Eichner's innocent features rough around the edges.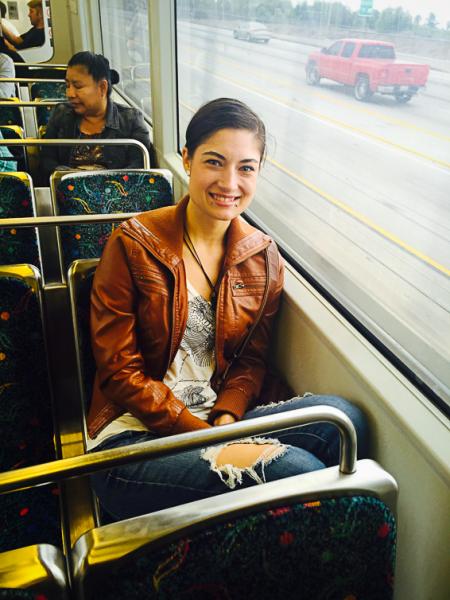 READ MORE: Hollywood's Best Kept Secret: The Metro Red Line
"I am actually from New England," explained Eichner. "In Connecticut, we don't really have public transportation unless its in big city areas and by Connecticut there is only the big cities of New York and Boston."
Eichner moved out to Los Angeles three months ago to pursue her career in graphic design. Due to graphic design not being popular in the state of Connecticut, Eichner was forced to look elsewhere for a job.
It was in Los Angeles that Eichner was finally hired on as a graphic designer for a company called Suicide Girls, a website that photographs and records the lives of diverse and alternative pin-up models.
"I do the graphic design for their merchandise, books and any advertisement for their events. Their Blackheart Burlesque is going on right now and my job is to create the flyers for that event."
The first time that Eichner took the Green Line Metro she had been interviewed for the position she has now.
"I was really proud of myself," Eichner said. "Even if I didn't get the job, I took a big leap mastering the train system."
Eichner currently resides with her boyfriend, Michael Bauman and his family in El Segundo. She has access to a car, but feels that it is financially smarter to ride the train rather than pay for gas.
Eichner is dropped off at the train station just a 10 minute drive away, where she takes the Green Line to the Blue Line and then exits to take a ten-minute walk to the Suicide Girls Headquarters.
Eichner is excited about both her new job and travel method. "Ever since I was young I have wanted to live in California," said Eichner.
"It is only my second day and I am pretty comfortable riding the L.A. transit system."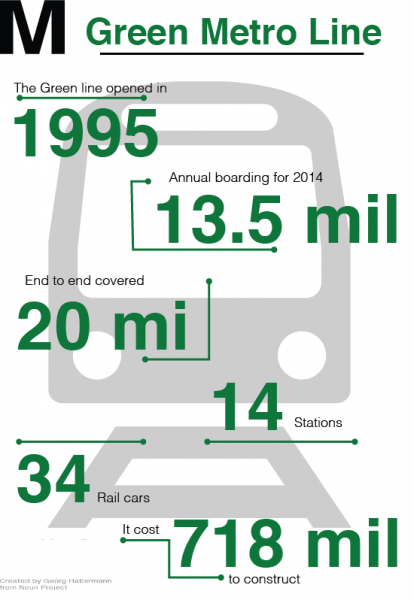 Contact Contributor Desiree Desario here.