Los Angeles and Region
An Immigrant's Journey Through The Streets of Los Angeles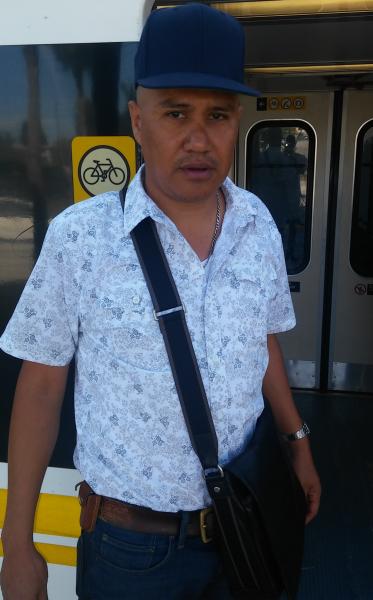 Early one Sunday morning, Abel Pelayo paced along the Metro Rail Station at the corner of 23rd and Flower Street, waiting for the Blue Line to whisk him into downtown L.A. Neatly dressed in a floral button down, blue jeans and a matching navy cap, with a satchel strapped across his shoulders, Pelayo exuded calmness and warmth.
After 15 years as an illegal immigrant in L.A., Pelayo is used to and comfortable in the world of Metro's buses and rails. Public transportation is Pelayo's main way to traverse the sprawling city, as it is for many undocumented Angelenos who haven't always been eligible for California driver's licenses.
Pelayo, a self-employed street vendor, initially preferred cycling over public transportation but had to make a change after his bike was stolen in downtown L.A. The transition has been a struggle, though, as Pelayo has come to notice some flaws in Metro's operations.
"They are crowded and they don't pass on time," Pelayo said of Metro's buses."Sometimes the bus drivers take a long time on their break," the vendor said, leaning on the armrest of a nearby bench. "When they realize they are late, they're in a hurry and don't pick up the bus riders."
READ MORE: Bus Drivers Keep L.A. Moving All Night
He said he's had better experiences with the Metro's rail lines, but that incidents like this are "one of the main reasons people don't want to ride the bus." Pelayo said he believes more people would ride the bus if the reliability improved, and suggested Metro consider this in their quest to build ridership.
In addition to his concerns about public transportation's usability, he's also worried about the security of cycling, his other option for getting around L.A.
"Drivers don't respect the cyclists, so it's very dangerous to ride a bicycle in downtown L.A.," he said, but he suggested that cars weren't the only threat to cyclists.
"You get a new bike and they steal it," he said with slight agitation in his voice. "You have to carry those big locks and chains in order to keep your bike because it's dangerous, and they could take it away from you by force."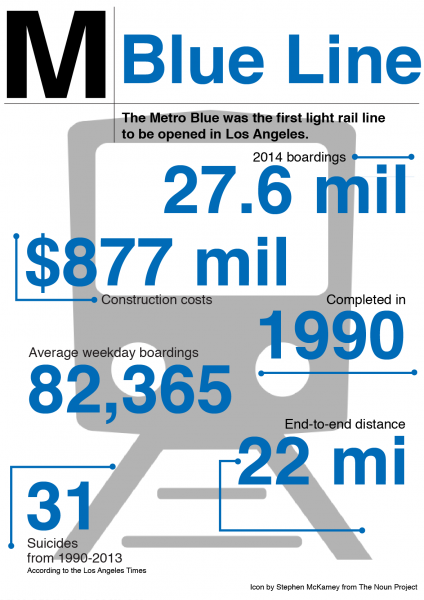 Despite the drawbacks, Pelayo acknowledged strides the city has made to improve transportation, offering as an example the expansion of the city's bike lane network. He said designated lanes make him feel safer, but that the city still has a long way to go.
"I still think we need to educate the drivers more on safety toward cyclists, and the benefits of people riding bikes," said Pelayo, suggesting pamphlets as a way of getting the word out.
Pelayo isn't optimistic that the city's efforts will prove effective in the ultimate goal of moving away from a congested car culture in L.A., detailed in a plan recently released by Mayor Eric Garcetti. In fact, he believes public and alternative transportation will get worse because people are buying more cars.
"We are getting more licenses," Pelayo said of the immigrant community. "We want to buy cars now and there's going to be more traffic."
Contact Staff Reporter Lamarco McClendon here and follow him on twitter here.