Los Angeles and Region
Fine-Tuning Public Transportation In Los Angeles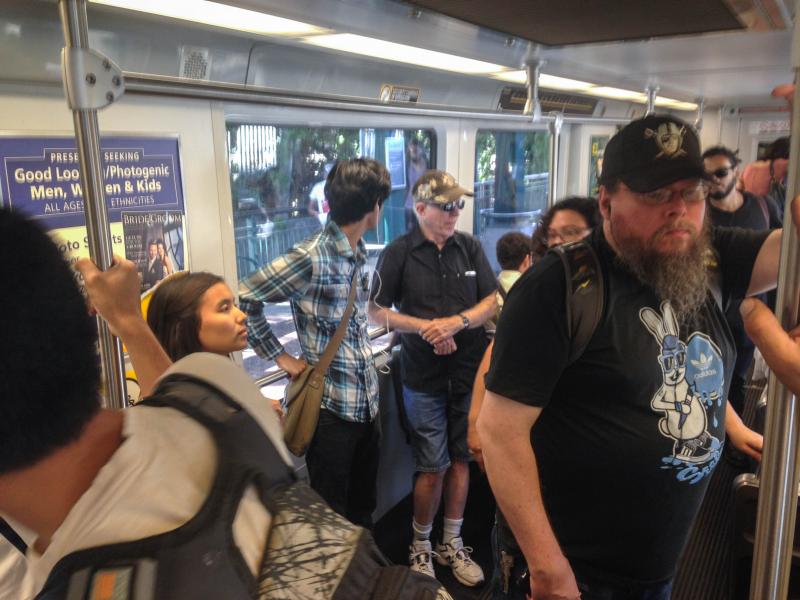 Aspiring opera singer Elizabeth Queen may not have a car, but that doesn't stop her from travelling across Los Angeles. The diminutive 23 year-old is a recent college graduate looking to jump-start her career and like many people her age, is relying on public transportation to get there.
As she weaved her way through the late-morning crowd at Union Station, Queen knew that L.A. public transportation could be better streamlined. Her best experience with public trains started while travelling in Paris. "Their public transportation is so much more than what happens in the United States. I think it spoiled [me]," she laughed.
Now that she's back in the United States, she's been using the Los Angeles Metro system more and more in order to travel to see friends in Long Beach, get to her job as a professional opera singer in Downtown and back home to the suburbs of Pasadena.
"I think I'm a lot more frequent [on the Metro] now because I don't really have a car, so it's really frequent, it's cheap and it might not be as consistent as I'd like it to be but I also don't have to pay for gas so it's really handy," she explained. But the financial benefit comes with other costs, like time and accessibility.
Though Queen enjoys the less-crowded atmosphere of her Pasadena neighborhood, she finds that the lack of transportation options in her area limits where she can go. The Gold Line, which runs from East Los Angeles out to Pasadena and is slated for an extension to the Inland Empire, has many residents, including Queen, worried about whether the extension will actually help commuters. "Will it end up being slower because it's [going] farther out? Who knows," she says as the train lurches toward suburbia.
When she isn't working as a nanny to supplement her income, Queen travels to Downtown L.A. for rehearsals regularly. A more constant train schedule would cut down her travel time. Currently, the Gold Line arrives at each stop every 20 minutes or so, provided there are no unexpected delays.
That wait time prevents passengers from getting where they need to go quickly. Queen said, "It would be great to have it more consistent. With the Blue Line and the Purple Line I've never really had to wait too long, which is really nice. But this [Gold Line] one is not as convenient because it goes kind of go farther out because it's more suburbia area but it would be nice to be a little more consistent like every 5 to 10 minutes."
But she's optimistic about the Metro's potential as it currently undergoes renovations and extensions.
"[What] I would really like out of it is extensive and more consistent because I mean, they have delays, but they're really just trying to renovate the system which will be awesome and oodles and oodles of improvement."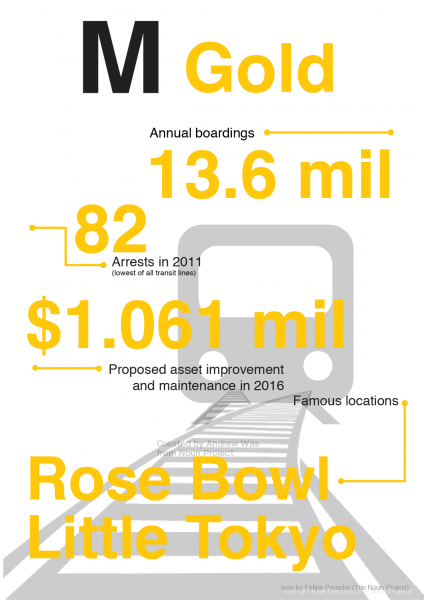 Reach Staff Reporter Caitlyn Hynes here, and follow her on Twitter.