Los Angeles and Region
Playing It Safe With Metro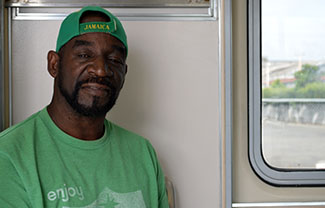 Robert Lowe sits on the Metro Blue Line, grimacing as he folds the light yellow paper in his hands.
He doesn't ride the Metro train from his home in South Central often; Lowe normally drives. He has his own vehicle, two in fact. He's riding today to save money. Parking costs about $7 but a larger concern loomed in his mind—that piece of paper, evidence of his time in court earlier that day.
"I didn't know how my court was going to come out," he explained. "You know, I didn't know if I was going to have to go to jail or what. I had a ticket—driving with suspended license."
But it turned out pretty well in Lowe's estimation. He was sentenced to 50 hours community service and a $400 fine.
Lowe brushes off the thought of that fine, saying, "That's what I make [in] a day."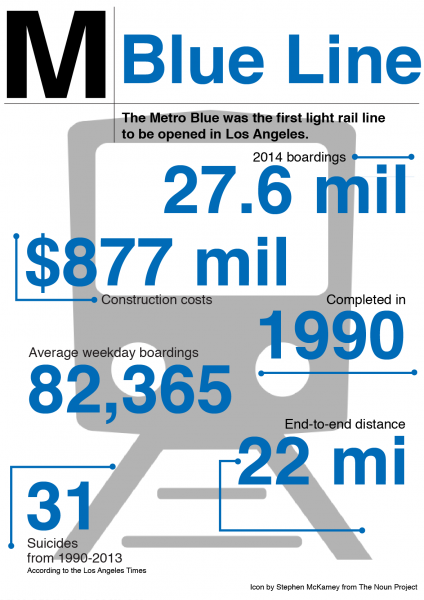 Lowe makes good money as a plumber and is enthusiastic about the profession. So enthusiastic, that although he already has his plumbing license, he's currently going to school at night to learn about wastewater management.
"It just something I'm trying," he said. "It kind of relates to plumbing. You know we deal with a lot of water, a lot of waste. So it's something I want to try, want to learn. Plus, I'm getting paid to go."
READ MORE: California High-Speed Rail On Track
Lowe hasn't always been a plumber.
"I did so much. You know, I don't look my age but I'm 61," Lowe said.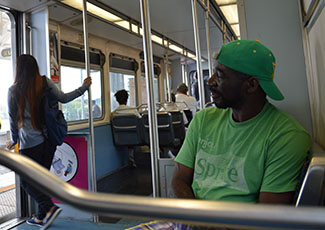 He says he was good at baseball in his youth, briefly playing center field for a minor league affiliate of the Oakland A's. Though he loved baseball, he says he gave it up to enlist in the Army in 1972 at 18.
Why would he leave baseball for the military during the Vietnam era?
"I don't know. Somebody talked me into. I shouldn't [have] listened."
If he hadn't listened to that recruiter his life might have been different.
Today, Lowe is hoping to go home and relax, maybe shoot some hoops or hang out with his four kids before he needs to get back on the Blue Line tonight.
Reach contributor Chole Marie Rivera here or follow her on Twitter here.