Entertainment News
Predicting Barbara Walters' Most Fascinating Person Of 2014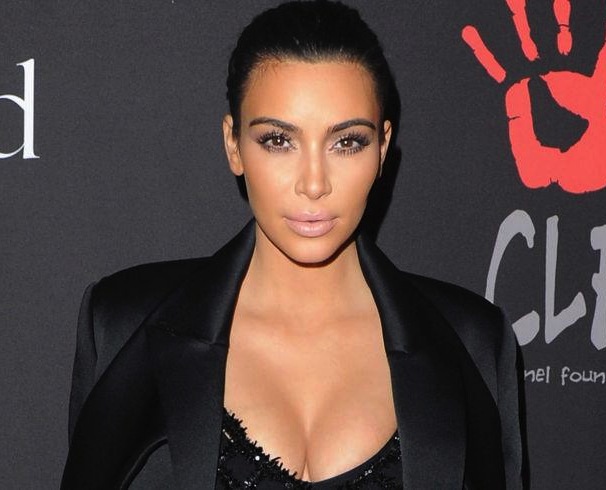 In anticipation of tonight's special, Barbara Walters has revealed all but one name on her "10 Most Fascinating People of 2014" list.
READ MORE: Barbara Walters' Most Fascinating People Of 2012 List: Who Will Be 1 & 2?
The list is as follows: Michael Strahan (former New York Giants player who joined "Good Morning America"), Taylor Swift (American pop singer), Oprah Winfrey (talk show extraordinaire), Elon Musk (billionaire who runs Tesla and SpaceX), George R.R. Martin ("Game of Thrones" author), Chelsea Handler (recently quit her late-night show "Chelsea Lately"), Neil Patrick Harris ("How I Met Your Mother" alum), Scarlett Johansson ("Avengers" star and new mom) and David Koch (billionaire and owner of oil and gas conglomerate Koch Industries).
Less than impressed? You're not alone.
Considering how big of a year it has been for Swift, her ninth place standing seems underwhelming. Harris and Martin's places are well deserved. Handler snagged fifth place? Really? Also, how are Koch and Johansson so high up on the list?
With such an arrangement, the number one spot is anyone's guess.
Often times, Walters will pick someone with political association. Prior fascinating persons include Hillary Rodham Clinton, Bill Clinton, Nelson Mandela, Laura Bush, Prince William of Wales, Karl Rove, Michelle Obama, David Petraeus, Steve Jobs and Barack Obama.
Last year, Walters' list featured plenty of pop culture names who were deemed fascinating simply because of their widespread image. Jennifer Lawrence, the Robertson family ("Duck Dynasty"), Kim Kardashian, Miley Cyrus and Kanye West are those names.
Who has potential to claim tonight's top spot? Here are only a few possibilities.
Kim Kardashian
Between trying to break the Internet, the Vogue cover, the KimYe wedding and being a mother to one adorable North West, Kim Kardashian has been enjoying a wonderful year. Her fashion sense and event pictures are blasted all over the Internet and she's reveling in the attention. She and her family unit made the list twice before, so perhaps third time's another charm.
READ MORE: Why Does The Internet Always Pit Blue Ivy Carter Against North West?
Beyonce Knowles
Would you believe Beyonce Knowles has only made the list once, and that was back in 2003? Queen Bey's fan base is booming. Between her surprise album, the "On The Run" documentary and that odd business in the elevator, she's still at the forefront of pop culture. Will Walters crown Knowles this time around?
READ MORE: 33 Reasons Why We Love Beyonce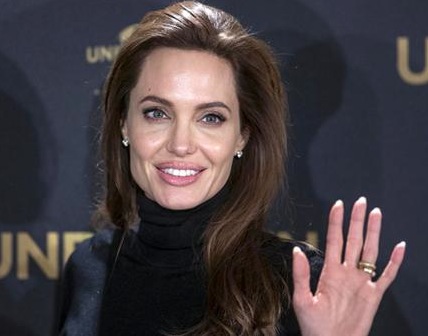 Angelina Jolie
Just like Beyonce, Angelina Jolie has yet to receive a title since 2006… A spot she shared with Brad Pitt. Between her wedding, her new movie "Unbroken" and her selfless acts for humanity, Jolie deserves some recognition.
READ MORE: 7 Films That Could Be Oscar-Worthy
Michael Brown
His death sparked numerous protests and encouraged the masses to speak up against police brutality. If Walters were striving for a political face, Brown's inclusion would be most appropriate.
READ MORE: 'Die-In' At Iggy Azalea Concert
Kendall Jenner
Don't call her a reality personality, Kendall Jenner wants to be known as a serious model. If not the most fascinating person in Walters' eyes, Jenner was definitely the most fascinating person at the various Fashion Weeks.
READ MORE: Kendall Jenner's 7 Best Looks
Robin Williams
His suicide sent shock waves through the entertainment industry. Robin Williams' death made a strong impact and furthered talks on mental illness. Walters may take the opportunity to commemorate him for his achievements and strength with a number one title.
Shonda Rhimes
This leading lady just owned fall television. She dominated Thursday evenings with "Grey's Anatomy," "Scandal" and "How To Get Away With Murder" playing one after the other. You go, girl.
READ MORE: 'Shonday' Is The New Thursday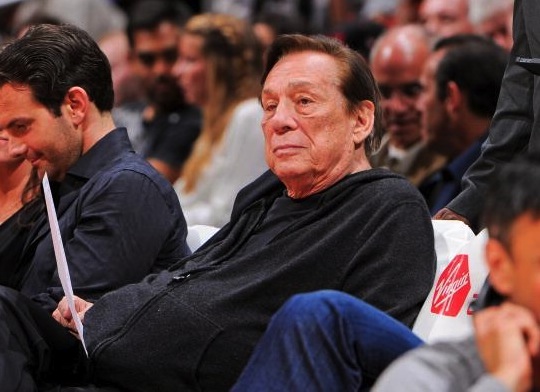 Donald Sterling
Perhaps the biggest fall from grace this year is Donald Sterling's ban from the NBA for life. After he was caught on private recordings by his girlfriend making racist statements, the sports world went into a frenzy. The Los Angeles Clippers, which he owned, was sold. He was banned from the NBA and fined $2.5 million by the league. Sterling has a chance at the top spot, considering Walters' previously put infamous names like Amanda Knox, Donald Trump and John Ramsey on her list.
READ MORE: Blake Griffin On Donald Sterling: 'The Guy Was Off His Rocker'
Tune in to "Barbara Walters Presents: The 10 Most Fascinating People of 2014" tonight at 9pm ET on ABC to find out the winner.
Reach Senior Entertainment Editor Kathy Zerbib here. Follow her on Twitter here.