Film and TV
7 Upcoming Films That Could Be Oscar-Worthy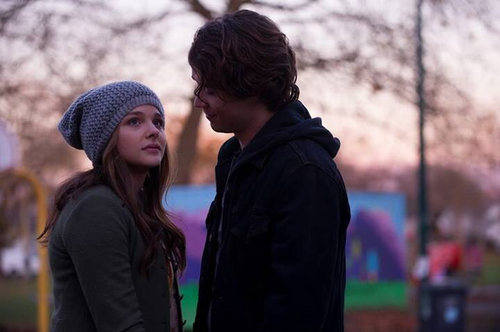 "Men, Women and Children"
With the rise of social media and its heavy influence in people's lives, several films on this topic have come out in the last few years. Men, Women and Children tells you what can go wrong between this technology and any age group, not just the group most associated with the technology. It shows how this simple habit serves as an escape from reality, sometimes leading to extreme situations. Anyone can relate to the stories this film unravels, and makes us aware of how distant we grow from other people every day through this technology.
"If I Stay"
There are obviously many films out there that deal with tragedy and loss, but "If I Stay" adds another element to the story. It symbolizes the ultimate choice we have to make our own fate. Mia Hall gets into a coma after getting into a car accident, and goes through an out-of-body experience during which she decides whether or not to wake up and live a completely different life. Although the ending seems to be fairly transparent, the film still tugs at your heart as you get taken on the path to Mia's ultimate decision.
"The Theory of Everything"
In this film, we get to see a more personal look into the beloved inspiration, Stephen Hawking, and his relationship with his first wife, Jane Wilde. It revolves around his wife's role around the time he gets diagnosed with motor neurone disease. Based on Jane Wilde's book Traveling to Infinity: My life with Stephen, we see Hawking's life from her point of view.
"The Imitation Game"
Set in Germany during World War II, this film stars the beloved Benedict Cumberbatch. It follows the story of the mathematician's journey to make the first computer that can decipher code messages. Being extraordinary forces him to keep many secrets, putting his life in danger. Based on true story, the film is a captivating experience in looking at a genius' attempt to achieve the impossible and his interpersonal relations that shape his experience.
"Gone Girl"
The numerous twists in this film make it a thriller that keep us at the edge of our seats. Ben Affleck plays a New York journalist who is jobless from a bad economy and returns to his hometown in the Midwest with his wife Amy, played by Rosamund Pike. Affleck's character mesmerizes the audience, making us wonder if he really is the good guy. Early praises are in order for Pike, and this film will likely be the breakthrough that puts her among the top rank of actresses such as Reese Witherspoon.
"Unbroken"
The film directed by Angelina Jolie chronicles the true life of Louis Zamperini, an Olympic runner taken prisoner by Japan during World War II. It is not merely a narrative however, and captures how one man's resilience led him to survive the most horrific situations. His emotional struggles during his imprisonment, and his unending patriotism inspires the audience, and tells us that one can always think of a solution to their problems.
"Fury"
The other half of Brangelina is the star of this war movie set in 1945. He plays "Wardaddy," a battle-hardened army sergeant who commands a deadly mission with a five-man crew in an attempt to destroy Nazi Germany. Shia LaBeouf plays the rookie soldier that gets thrown in this mission, working alongside Pitt as they fight extremely outnumbered. The film explores the extreme risk that they take on in becoming heroes, and the numerous indecisions they defeat along the way.
Contact Staff Reporter Diana Lee here and follow her on Twitter here.