Music
A Definitive Ranking Of The Queens Of Pop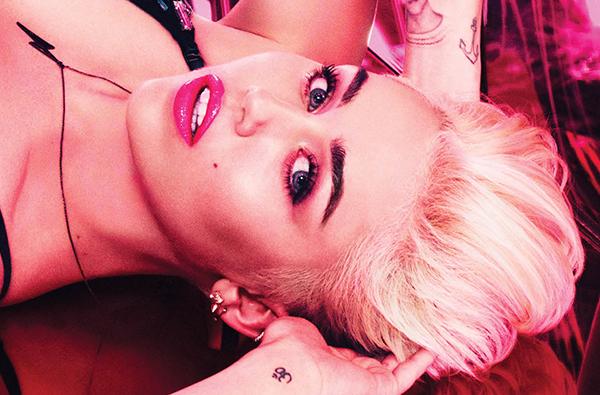 A good portion of popular music is dominated by a few artists, many of which are female. But who are the true queens of pop? Find out with this definite list of the top eight "Queens of Pop" today.
8. Iggy Azalea
Pop music has transformed over the years to not be so cookie-cutter in terms of the sound and to allow a little bit more influence from other genres. That is the case with the first artist to appear on the list, Iggy Azalea.
Azalea burst on to the scene over the summer with her smash hit "Fancy," which quickly became an earworm across the world. Iggy proved that she was not just a one hit wonder by having success with other songs such as "Work" and "Black Widow." Her mix of catchy lyrics and impressive rap skills make her a staple on any current playlist.
READ MORE: 5 Trends Rihanna Spearheaded
She also has established herself as a force outside of music and even entered the scene of professional sports. No, she is not a professional athlete herself; however, she is dating Los Angeles Lakers player Nick Young. The two have been seen at various red carpet events together and were even featured in a recent issue of the magazine GQ.
7. Miley Cyrus
Cyrus stole our hearts from the very beginning with her stint as the loveable Disney personality, Hannah Montana. Her show on Disney Channel was extremely popular and her songs through her alter ego were also a hit with the masses. It seemed as if this pop princess could do no wrong. Miley struggled for a long time to distance herself from her squeaky-clean Disney image, but when she did figure it out, oh did she ever.
Cyrus has merged into one of the most controversial stars in the music industry. Her first big hit away from Disney, and a song that has become a signature of hers, is the party anthem "We Can't Stop." Rather than singing songs about how it is okay to not be perfect, Miley now sings about her love of partying and doing drugs; she has not been shy about her use of marijuana. Along with her music, her videos have also gained her a lot of attention and her video for "Wrecking Ball" was one of the most watched videos of the last year. Miley has been able to establish herself as an artist and her originality is what earns her a spot on this list.
6. Nicki Minaj
As was seen with Azalea, rappers can also be successful in other genres, more specifically pop. Minaj will forever be linked with other rappers Lil Wayne and Drake because of her affiliation with Young Money Records, but she simultaneously has been able to establish herself as her own artist. Her first massive hit "Superbass" prompted many copycat attempts by people who were impressed with the speed of her rapping and tried to perform the song themselves. Minaj followed up her debut album with another successful album that included her widely successful "Starships."
She also made her way onto TV with her role as a judge on the twelfth season of "American Idol." She was only on the show for one season, but she offered great criticism to the contestants, which surprised many people considering her background as a rap artist. She has also appeared on the big screen with her role in the film "The Other Woman" alongside Cameron Diaz and Kate Upton. Minaj also made noise with her single "Anaconda" off of her upcoming third album. The song itself was not all too controversial, but the scandalous video caught the attention of many people around the country. Her success in both the rap and pop genres is what places Minaj on the list.
5. Rihanna
Rihanna would be ranked higher on this list if she had released anything recently, but as of now she has not produced a big hit in quite a while when compared with the other women on the list. Rihanna has been a pop staple since 2005 with her first hit "Pon De Replay" but she really made a name for herself with her song "Umbrella" in 2008. She seemed to release an album every year for quite some time and there were times where it seemed you could not go a day without hearing a new smash hit from Rihanna.
Not only has she found success on her own, she has also found success as a collaborating artist and is often found on the tracks of other successful artists. Her 13 number one singles on the Billboard 100 have established her as the youngest solo artist to achieve that feat and also the fastest to do so. Her songs range across a wide range of different topics, some being very sensual and dark while others are perfect for the radio and upbeat. She is successful in her music but she is also see as one of the most fashionable women in the industry, which is why she earns a spot on the list.
4. Ariana Grande
The youngest and newest artist to appear on the list, Grande got her start on TV as a child star on the Nickelodeon network. She was in both "Victorious" and then later "Sam and Cat." While she did not do a lot of singing on either show, anytime she did, her talent was noticed and she has often been compared to a young Mariah Carey in terms of her style and range.
Her debut album "Yours Truly" featured her top hit "The Way" with Mac Miller and started to gain her attention in the music industry. Having now established herself as a capable pop star, Grande's second album "My Everything" was embraced with rave reviews and commercial success. Grande has collaborated with artists ranging from Jessie J to The Weeknd and even her current boyfriend Big Sean. Grande is very young, but she is definitely on the rise and a star to watch as her career develops.
3. Katy Perry
I think everyone in the world could sing a Katy Perry song, and that just speaks to her success as an artist. Perry first emerged as a rebellious singer with her song "I Kissed a Girl," a song that was blatantly different than a lot of other songs on the radio at the time. While the song was a hit, it did not gain Perry all that much praise or attention as an artist. That all changed when she released her album "Teenage Dream" which included the popular songs "California Gurls" and "Firework."
This album dominated the charts for nearly an entire year as Perry just kept releasing single after single, all of which were very popular. She even re-released the album and added two more singles, which just extended its run even further.
Perry's most recent album has a different sound than her other pieces although it has still been successful, especially her collaboration with Juicy J, "Dark Horse." Perry will only get bigger as her career goes on, especially with her upcoming performance at the 2015 Superbowl Halftime Show.
2. Taylor Swift
Swift has recently embraced her role as a pop artist after being a "country" artist throughout the start of her career. Her first pop album "1989" was released to positive reviews and of course her smash hit "Shake It Off" can be heard practically everywhere you go. While Swift has only officially been a pop artist for a short amount of time, she has always enjoyed commercial success and gathered a large following who worship her every move. Her songs are relatable for the crowd to which they are geared and her audience almost feels as if they can be friends with Swift, who generally sings about the experiences that everyone goes through. Her relatability and genuine nature make her a favorite to many and earn her the second spot on the list.
Read More: '1989' By Taylor Swift: Album Review
1. Beyonce
Only one artist can truly be named the ultimate Queen of Pop, and there is no one other than Queen B herself who is worthy of the crown. Beyonce started her career with Destiny's Child and then quickly established herself as one of the most successful female artists of all time. Her raw emotion and her intensity when performing put Beyonce on a pedestal when compared to other artists in the industry.
Very few artists can have ballads be as widely popular as uptempo tracks, but Beyonce has been able to do so with relative ease. She is also probably the only artist in the world who could have her album debut at number one without even announcing a release date and just releasing it at a surprise date. I also think Beyonce is the only artist who can get away with singing about her "Surfboard" and not have that be questioned; we all know she's not surfing in the ocean. Of course, her relationship with rapper Jay-Z has been well documented and the two are the quintessential Hollywood couple. Her talent as an artist as well as her love for her craft leave no room for doubt, Beyonce is the true queen of pop.
Contact Staff Reporter Noah Camarena here and follow him on Twitter here.