Nation and World
The Syria Situation: Neon Tommy's Ongoing Coverage
As the conflict in Syria continues to develop, many changes and updates continue to come in. Be sure to stay up-to-date with Neon Tommy's complete coverage of the situation and related matters.
Syria: The Controversy Heard Around The World
Who's who on the decision to administer military strikes on Syria.
Syria Decision Sparks Protests In L.A., Nationwide
Hundreds took to the streets in downtown L.A. and across the nation against a U.S. involvement in Syria.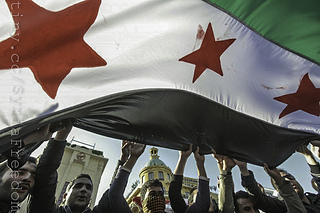 A short recap to get up to speed in what the Syrian conflict is all about.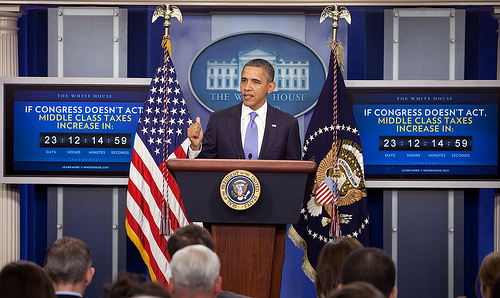 Obama "I am Ready To Act" In Syria
The President spoke on Saturday, saying that the U.S. should take military action in Syria but will wait until Congress officially gives an approval.
Russia Urges The U.S. Not To Use Force Against Syria
Putin urges Obama to act with restrain in regard to Syrian conflict.
Obama Won't Announce Attack On Syria, White House Says
President Barack Obama is made a statement about the expected military response to the Syrian regime's alleged use of chemical weapons from the White House Rose Garden.
Why President Obama Must Intervene In Syria
President Obama has no choice but to intervene.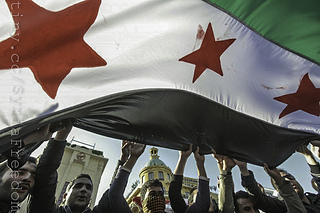 Experts Weigh In On American Involvement In Syria
Experts from USC discuss the consequences of American involvement in Syria.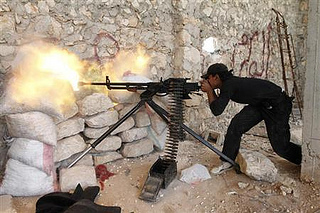 Obama's Five Options In Syria
NT counts down Obama's five options in Syria and their chances of happening.
Sarin: The Deadly Killer
WATCH: How deadly is sarin and how does it really work?
Kerry Calls Assad "A Thug And A Murderer"
"It matters if the world speaks out in condemnation and then nothing happens."
Congress Reacts To Obama's Syria Speech
Tension mounts as bipartisan pressure for President Obama to seek congressional authorization for any military strike against Syria increases.
John Kerry Confirms Syria Used Chemical Weapons
Kerry says Syrian officials are responsible for killing over 1,400 people with chemical weapons.
A Timeline Of Chemical Weapon Allegations In Syria
Allegations of chemical weapon use in Syria began as early as December 2012.
Global Powers Step Back On Syria
The United Kingdom and Canada will not attack Syria alongside the US.
Defense Sec. Hagel: "We're Ready To Go" In Syria
The U.S. is "ready to carry out" military options, Hagel said on Tuesday.
U.S And World Leaders Discuss Options In Syria
Making the strongest statement yet, Kerry urges accountability in Syrian chemical weapons attack.
U.N. Chemical Weapons Team Attacked By Snipers In Syria
Snipers attack U.N. vehicle headed to scene of alleged chemical attacks.
Syria Approves U.N. Inspection Of Chemical Attack Site
The United Nations will begin its investigation of the chemical attack in Syria on Monday after the Syrian government approved the investigation days after the attack occured.
While the Syrians continue to deal with a deadly gas threat taking lives, the Syrian government strongly feels that the US's ballistic missiles will not help the situation.
Obama Meets With National Security Team About Syria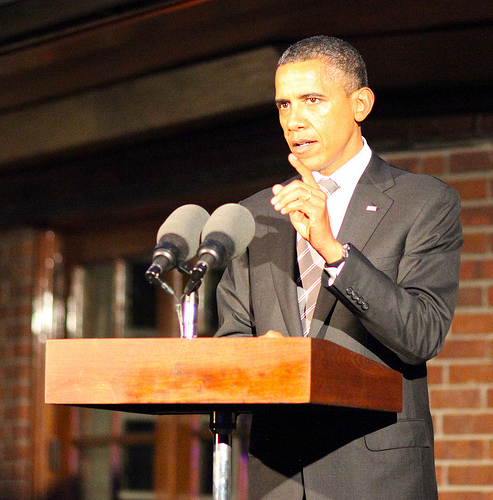 U.S. to confirm that Syria used chemical weapons before deciding next move.
World Leaders Calls On Assad To Allow UN Inspection
Experts begin to grow increasingly more concerned about chemical warfare.
Chemical Attack Kills Hundreds In Syria
Assad denies reports of massive chemical attack near Damascus as U.N. prepares to meet.
Too Little, Too Late for Syria
U.S. assistance to Syrian rebels may be a case of too little, too late.
Sudan Sends Arms To Syrian Rebels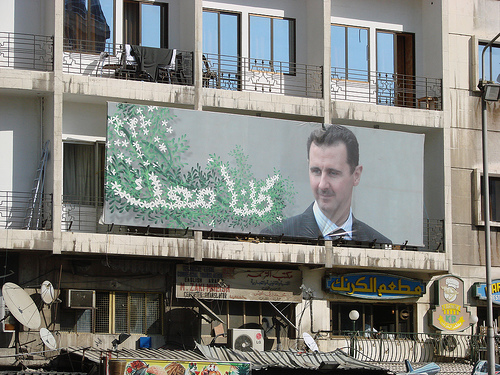 A report in the
New York Times
claims that Sudan is supplying arms to Syrian rebels.