Entertainment News
In Case You Missed It: Charlie Hunnam, Kim K, And Game Say 'Goodbye'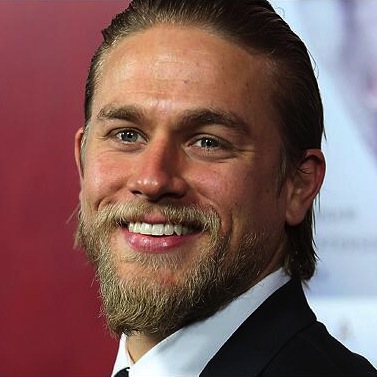 Every Friday, Film Editor Kathy Zerbib brings you the top five highlights of the entertainment world. In case you missed it, here's what's going on this week!
Charlie Hunnam Drops Out Of "50 Shades Of Grey"
Well, that didn't take long.
Charlie Hunnam ("Sons of Anarchy," "Pacific Rim") dropped out of "Fifty Shades of Grey." Is this really about his intense TV schedule? "Sons of Anarchy" is set to wrap up production before this film even starts shooting. So what's the real reason Hunnam backed out? Was he feeling the hate from hardcore fans who didn't think he fit the role? Did he lose confidence that he could pull off Christian Grey? Maybe it was because Hunnam got too nit-picky about the script. Or maybe Hunnam just wasn't digging the $125,000 paycheck and was hoping for more.
So, out he goes. Time for further speculation on who Christian Grey will actually be.
Jonas Brothers Scrap Plans For Reunion
The JoBros aren't getting back together, and their deactivated group Twitter account confirms it. Kevin, Nick, and Joe Jonas had plans for a nationwide tour and a fifth album, but neither look promising now. The band of brothers cited strong, creative differences as to why they keep butting heads. Some sources even alleged the three were looking towards solo projects… Yikes.
Thankfully, the three are still on relatively good terms. Though their relationship couldn't be maintained professionally, the guys are still friendly.
The Jonas Brothers were once a multiplatinum group. They toured all over the world, released a concert documentary, had their own television shows, were featured in their own movies, and were Disney Channel stars. Watch them during their glory days below.
"Glee" To End After Season 6
One of the show's creators, Ryan Murphy, confirmed what many fans already guessed - the conclusion of "Glee."Murphy had already figured out how he wanted the show to end, but Cory Monteith's death forced him to reconsider the final year. He has a few ideas going, but no details quite yet.
"Glee" is in its fifth season at the moment, following a heartfelt tribute episode to Monteith.
READ MORE: 'Glee' Recap: The Quarterback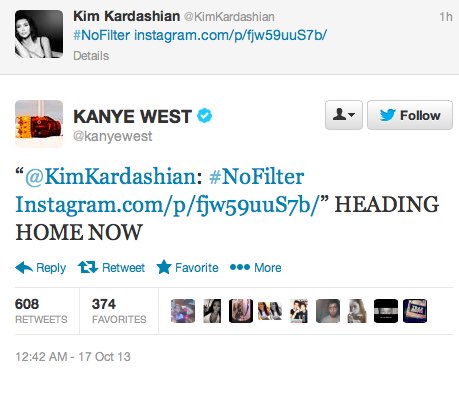 Kim K Posts Provocative Picture, Says Goodbye To Baby Fat
All the spotlight has been on Kanye West and his Yeezus-ly epic shenanigans lately, but Kim K made sure we didn't lose track of her. She took to Instagram on Thursday to post a provocative picture of herself in a white leotard… showing bare booty. The caption read "#NoFilter," and we clearly didn't need further explanation.
First of all, congratulations to Kim for losing the baby fat in practically no time (Surgery? Atkins Diet? You be the judge). Remember those days when she was compared to a couch? Well, you can kiss those memories goodbye - at least until the next pregnancy.
Not to be outdone, Kanye tweeted his wifey back with an assertive "HEADING HOME NOW." Somewhere in the world, Ray J read that tweet and rolled his eyes.
Of course, the Twitter-sphere had plenty to say regarding Kim K's rumpshaker making a public appearance. Check out some hilarious reactions here.
Rapper Game Leaves Interscope, Signs With Birdman
It's official, folks. The Compton rapper is now a part of the YMCMB family. Game originally had a five-album deal with Interscope Records, which ended in 2012. Then, he winged it as a free agent. This past weekend, Game made it official on Twitter - he signed to Birdman's Cash Money Records.
Signing with Birdman is undoubtedly a power move for the 33-year-old rapper. Game joins Lil Wayne, Drake, Busta Rhymes, Paris Hilton, and Austin Mahone - a pretty diverse crowd that Birdman conjured up. It's clear Birdman knows how to pick winners for his team.
Find all the "In Case You Missed It" posts here.
Reach Film Editor Kathy Zerbib here. Follow her on Twitter here.