Entertainment News
Emmys 2015: Inside the GBK Gifting Suite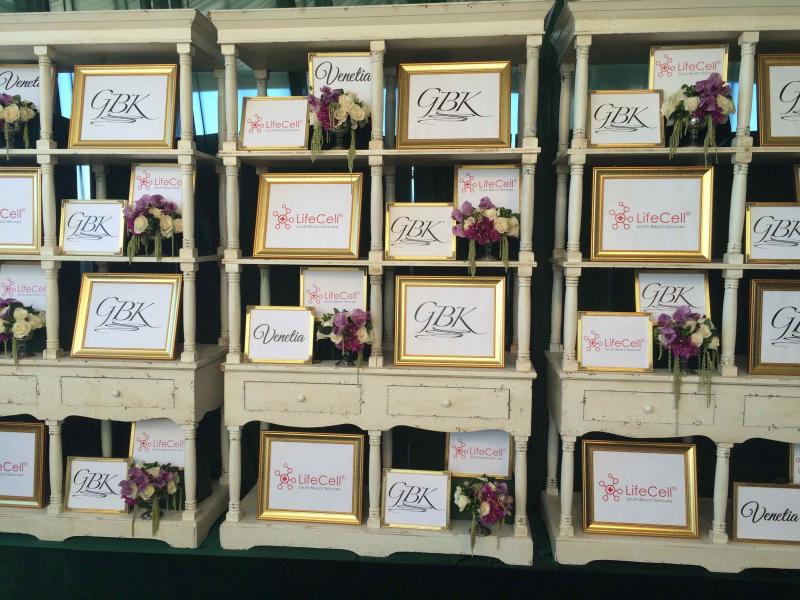 In celebration of the 2015 Emmys, Gifting Suites all across Los Angeles showcased the newest and coolest giveaways for celebrities this weekend. GBK delivered the big guns and passed out samples of goodies--anywhere from fancy watches, fine wines, and skincare--journalists and celebrities alike were treated to some interesting swag. Neon Tommy ran into some generous samples and celebrity encounters.
GBK made an effort to include noteable charities, such as the American Friends of Magen David Adom, whose mission is to save lives in Israel and has an upcoming gala hosted by Jerry Seinfeld. A Muscular Dystrophy Association and The Stray Cat Alliance also made an appearance.
Life Cell has come up with a new anti-aging skinecare treatment filled with green tea, cucumbers, all that fun stuff. As a 20-year-old, I can't speak to the product's ability to reverse time, but it sure leaves your skin feeling smooth.
READ MORE: Emmys 2015: Backstage Creation's Giving Suite Dazzles Celebrities
Beauty Kitchen by Heather Marianna offered the guests a wide range of 100% all-natural bath products, as well as showing off cute bathrobes. Neon Tommy took home a very lovely mimosa flavored bar soap.
Speaking of beauty products, the Burke Williams Spa Group offered the stars some exclusive massages and well as samples of their skincare brand H2V.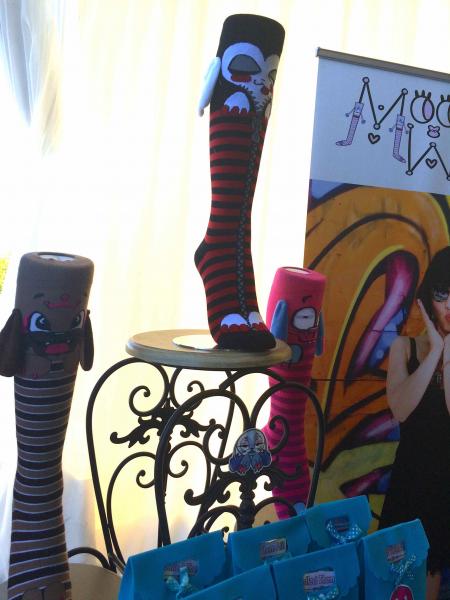 Our next sponsor is presenting, you guessed it, another beauty line. Grande Naturals gave out lash primers (claiming to grow the size of your lashes) and lip collagen boosting plumpers. This journalist has only started using the samples yesterday, so check back for some updates and results!
To change the pace, it was refreshing to find some quirky fashion items up for grabs as well. Mooshwalks by Olga Kay are knee-length funky socks that are sure to get your legs noticed. My pair might be incorporated in my Halloween costume this year.
And a special shout out to The Artisan Group for handing out specially prepared boxes of 18 custom handmade jewelry pieces for each guest. Most of their jewlery comes from independant artists, whose one-of-a-kind works are on sale on websites like etsy.com. From unique necklaces, to dazzling earrings, every goodie bag you purchase from The Artisan Group will feature an item you've never seen before. Every outfit can use a custom piece of jewelrey and this is the place to find it.
For a nice bite, Ike's Place handed out some delicious sandwiches.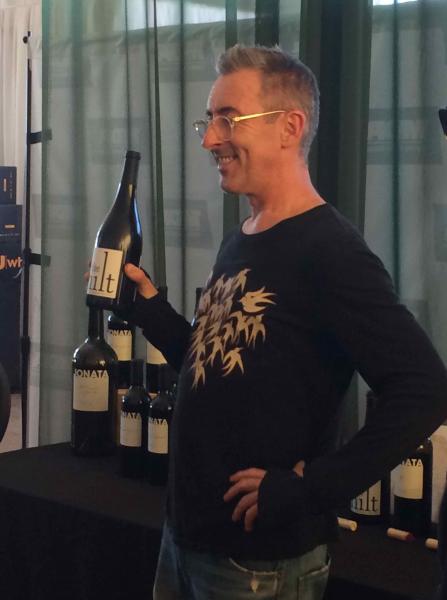 The highlight of this journalist's experience was definitley tasting fine wine with Good Wife regular, Alan Cumming. The Jonata Winery was kind enough to offer a guests a selection of delicious reds. Cumming seemed to enjoy the luxury, as evidenced by this photo.
So after you're finished drinking the wine, feel free to brush your teeth and highlight the plaque that's building up in your mouth. PlaqueHD is a new cutting edge toothpaste that alerts you to the areas of your teeth that need extra brushing. It's currently only sold in dentist's offices, but hopefully the public will be treated to this new technology in the near future.
READ MORE: Emmys 2015: Experience The Kari Feinstein Style Lounge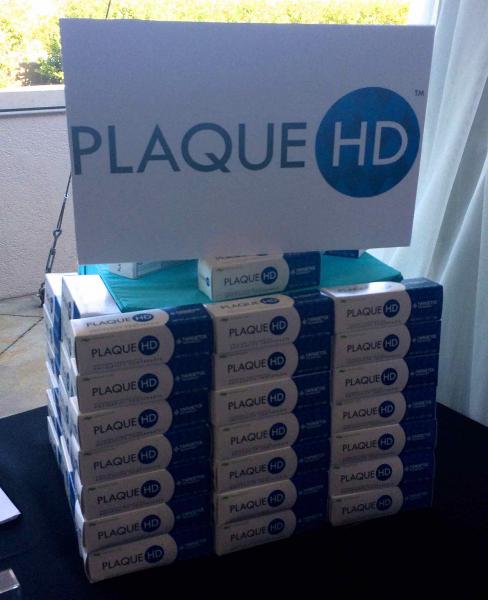 And a tip to any party throwers: hiring
Foto Spark
is a great way to spice up your obligatory photo booths. With some funky designs and a green screen, guests enjoyed going back to this booth and printing out exotic photos.
Stars from Scandal, UnReal and many others also stopped by for a special look at all these new products. Until the next Award Show, this reporter will have to salvage my exclusive samples for as long as possible.
Reach Staff Reporter Sonia Gumuchian here. Follow her on Twitter here.