California
USC Filmmakers Highlight The Human Side Of California Drought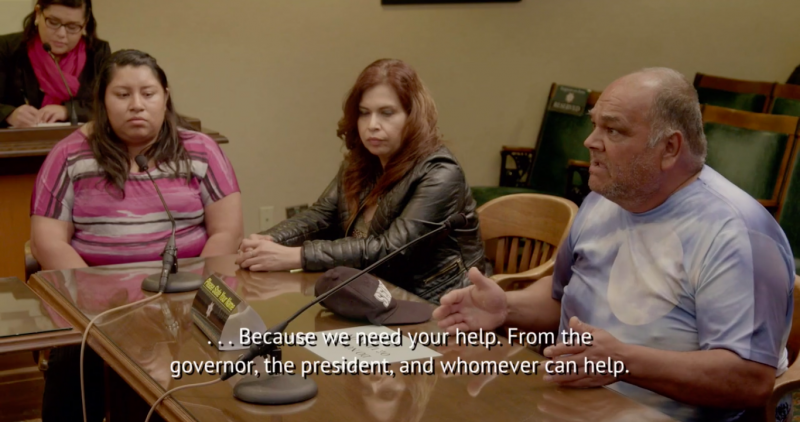 It's an understatement to say California's historic drought has been getting an exhaustive amount of news coverage. Local and national media outlets have dedicated countless column inches and primetime slots to detailing the
mandatory cutbacks
, shaming the communities still maintaining green lawns and discussing the effect of the various crops grown in the state. But more than 900 families in East Porterville, an unincorporated town in California's Central Valley have been living without water for months, and no one's really talking about it.
Katie Espejo and Ariel Blandford are trying to change that with As The River Goes, a documentary spotlighting the Americans being hit the hardest by the drought, and exposing the lack of aid they've receive
Espejo, a recent graduate of the University of California's School of Cinematic Arts and East Porterville native, used her senior project as an opportunity to draw attention to the crisis crippling her hometown.
"When my cousin ran out of water at her house, we thought it was an individual problem of hers," said Espejo, the film's director. "But when we saw the problem start to spread all across East Porterville, I knew it was something that needed to be brought to more people's attention."
Outside of the municipal water supply of the city of Porterville, many East Porterville residents have wells that pump water into their homes. The Tule River, which fills these wells and gives the documentary its name, has run dry, and in turn, so have many wells.
READ MORE: Gov. Brown: Drought Should Be Catalyst For A More Sustainable California
Blandford, the film's producer, explains that when wells run dry, the only real option is to drill a new one. She said growing up in Ukiah, California, her family has gone through at least half a dozen wells in the last two decades.
The problem is, the average cost of drilling a new well is around $17,000, and that comes with no guarantee that you'll even hit water, Blandford said. And according to the documentary, the average income of East Porterville at just shy of $28,000 per year.
"I go home and I see a woman walk with her kid with a shopping cart to pick up gallons of water from a nonprofit, that to me looks like something you might see in a third world country," Espejo said of how desperate things have become in East Porterville.The filmmakers said that the apparent denial of the drought's effect in Los Angeles and among their peers at USC inspired them to take on this project. Hearing people dismiss the drought as an agricultural-centric problem made it clear to them that people spoiled by the trappings of city life weren't understanding the problem holistically.
"We all consume our part, and maybe if agriculture does overproduce it's because we are consuming what they produce," said Espejo, whose family has been farming in East Porterville for generations. "I just want people to look at their personal use and see what they personally can do to solve the problem."
READ MORE: Six Easy Ways To Save Water In The Drought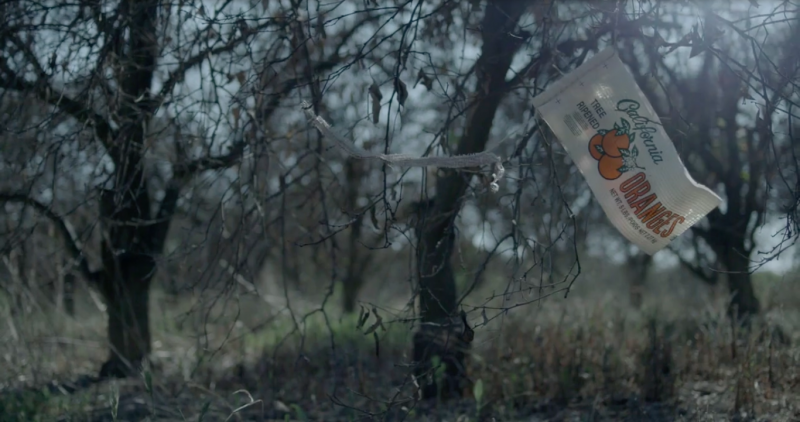 Blandford and Espejo broke the mold and a few rules to make this film. Documentaries are traditionally not approved for the cinema school's senior projects, and the crew had to travel much further than USC usually allows students to go for school-funded productions. More importantly, student projects almost never go online; but Blandford and Espejo fought to publish their work, and garnered more than 60 thousand views in the first view days. They hope the result of their work is as significant as the effort they put into it.
"The film is a call to action," Blandford said. "Every person who makes a change adds up to a larger change, but also, if every single person shares, that expands to people in politics."
"In terms of people that look at East Porterville, I would hope that they would implore the political leaders that represent them to do something about it," added Espejo, pointing out that people with dry wells have been almost entirely overlooked in terms of relief fund distribution.
READ ALSO: 'Rivers' End' Documentary Takes On California Drought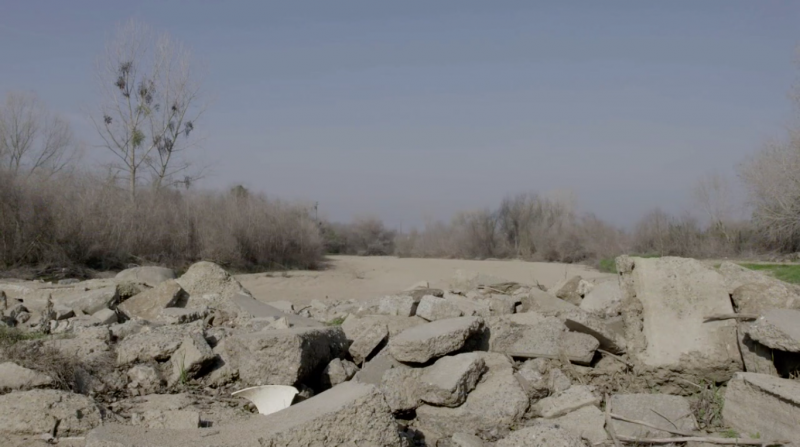 Blandford and Espejo hope to follow up
As The River Goes
with a feature-length film so they can explain some of the denser facets of the drought, such as the water table and water politics. Along with the release of the documentary online, the pair launched an Indiegogo campaign in hopes of raising $12,000 to make their goal of a feature-length version a reality.
"In the feature, we hope to go more into depth so when you walk out of the film, it's not just an emotional roller coaster, you also have an understanding of why it's going on, and you can share it with more people and explain," Blandford said.