California
California Receives First Mandatory Water Restrictions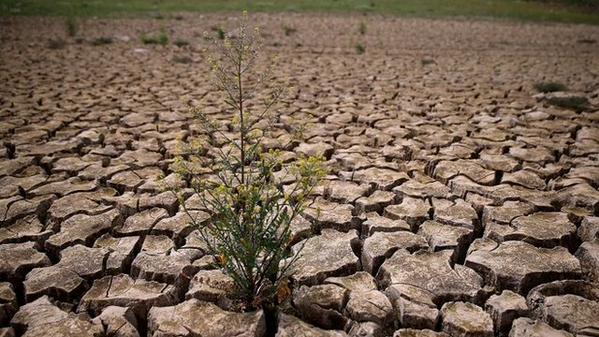 Governor Jerry Brown made history Wednesday by ordering Californians to reduce water usage by 25 percent, the first mandatory drought restriction in state history.
The order calls for tiered water pricing, which will charge incrementally higher rates as more water is used. Golf courses, cemeteries and business headquarters will have to significantly draw back irrigation efforts on large landscapes.
"We're in a new era," Brown said in a news conference Wednesday. "The idea of your nice little green grass getting water every day, that's going to be a thing of the past."
For many California residents, Brown's announcement was a wake-up call.
"When I heard the governor's report yesterday summarizing the state of the drought, I was greatly concerned," said Lowell Stott, a professor of earth sciences at USC. "I'm well aware of the drought that exists, but he put it into a human context."
READ MORE: It May Be Raining, But The Drought's Not Over
The new regulations call on college campuses across California to cut water usage as well. Students involved in environmental organizations on campus said they are excited for the university to respond.
"The university has a long way to go in terms of water conservation," said Shawn Rhoads, the executive director of USC's Environmental Student Assembly. "I think the new restrictions will allow our committee, the Water Conservation Task Force, to move in the right direction."
USC Assistant Professor Kelly Sanders works as part of the university's Water Conservation Task Force. She said the university has already taken several steps to reduce water usage, but now the school will have to develop innovative ways to conserve water to adhere to the governor's new restriction.
According to Sanders, the first step to reducing water use is to focus on outdoor irrigation and landscaping. She said USC relies on several plants and grassy landscapes that require extensive water usage.
"We've gotten used to our campus looking a certain way, and the way it looks isn't consistent to our native ecosystem," Sanders said. "The way we used water in the past isn't consistent with what our water supplies looks like in the future."
READ MORE: Does L.A.'s Obsession With Image Trump The Need For Water Conservation?
USC has not yet released a plan of action for how the university intends to abide by the new regulations. They also have not responded to Neon Tommy's request for a comment on Brown's announcement.
The USC community is confident that the school will act soon as the new water mandates mark only the beginning of the drought restrictions.
"From a scientific standpoint, it's obvious this is the most historic drought in California history," said Stott. "I suspect that we will face even more severe restrictions in the coming months."
Reach contributor Brad Streicher here; follow Brad Streicher on Twitter here.