Film and TV
What We Learned From Bruce Jenner's Interview With Diane Sawyer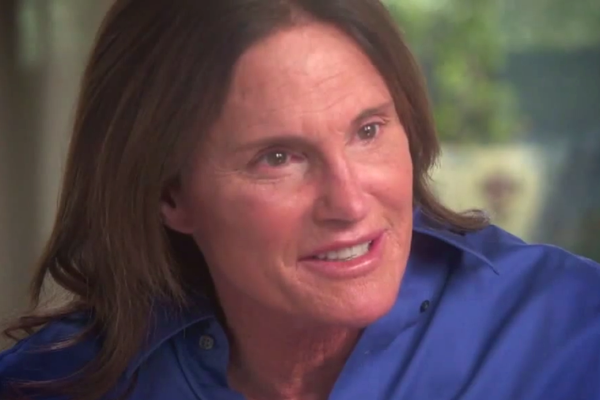 Former Olympian athlete and current reality star Bruce Jenner met with ABC's Diane Sawyer in his home in Malibu for an exclusive "20/20" interview. The two-hour special, in which Jenner confirmed speculation that he is a transgender woman, aired on Friday.
At this time, Jenner has not disclosed a new name or pronoun to use, so Neon Tommy will continue to refer to Bruce Jenner by his birth name and male pronouns.
Here's what we learned from Jenner, 65, when he came clean to the world on April 24.
He identifies as a woman.
Though he has all the male parts, Jenner said he identifies as a woman because his soul is female.
Admitting his true feelings was difficult because he didn't want to disappoint people.
Sawyer alludes the "people" to be his family and the millions who cheered him on during the Olympics. He received the title of "World's Greatest Athlete" for winning the decathlon, a series of challenges that portray masculinity.
You can identify as a woman and still "kick butt," he laughed.
READ MORE: 11 Kardashian-Inspired Song Lyrics
He doesn't view his transition as a publicity stunt; rather, he believes he's making a difference.
"Are you telling me I'm going to go through a complete gender change… for the show?" he said, shooting down critics who denounce his transition as a means of attention. "What I'm doing is going to do some good and we're going to change the world. I really firmly believe that."
Jenner said he'd been preparing for this big step over the course of his life. This isn't a change that came about recently.
This is the last interview he'll do as Bruce Jenner.
He plans to reemerge as "her."
"'She' is not a lie," he said. "I just can't do it anymore."
He views himself as heterosexual.
Jenner said he's never felt a sexual attraction toward men.
"I am not gay, I am, as far as I know, heterosexual," he said.
He told his first wife Chrystie Scott that he does "a little cross dressing."
Their marriage ended when they had two kids, but not because of the cross dressing. They split when he fell out of love.
He later remarried to Elvis Presley's old girlfriend, Linda Thompson.
He started on hormones back in the 1980s.
A doctor first prescribed female hormones to Jenner when his sister found out. She never told anyone for over 30 years, he said. They also never discussed it. She thought it was a passing phase that he would eventually change with therapy.
He was happy with Kris Jenner, at one time, and she knew what he is involved in.
"I loved Kris. I had a wonderful life with her. I learned a lot from her," he told Sawyer. "I thought we had a pretty good sex life... Later I heard, maybe we didn't."
READ MORE: Kris And Bruce Jenner Announce Separation
She knew he was taking the hormones, he said, and had seen him wearing female clothing.
He'd downplayed the news when he told her. The news was "tough" for her, he said, and they never sought therapy for it.
"You can fake it for a long time," he said.
He has girl parties at his new home.
Jenner said he invites friends over for girl parties since moving out of his home with Kris Jenner. His friends don't mind that he dresses up as a woman.
He won't turn to suicide.
He's contemplated suicide, but refuses to follow through with it. He wants to know how his story will end.
Kim Kardashian was the first of his children to find out.
She'd walked in on him in a dress, he said. She left without a word and went for a drive. They'd never talked about it again until news articles started popping up a few years ago. Jenner came clean and it was not discussed again.
READ MORE: Kim Kardashian's 9 Kraziest Moments
Khloe Kardashian took the news the hardest out of each of his daughters.
Jenner said she was very emotional about his transition.
"She's had a lot of losses in her life," he said. "She lost her father at a young age… You know, Lamar had his issues."
All of the girls have been reluctant to see Jenner's "her."
Kim Kardashian, however, has proven to be the easiest to talk to about his transition and it's all thanks to Kanye West. "'I am nothing if I can't be me,'" Jenner said he told her. "'[A beautiful wife and our child] mean nothing.'"
READ MORE: Kim Kardashian And Kanye West Wed In Florence
She advised him to be stylish at all times, since he is representing the family. She wants him to look his best.
He isn't ready to reveal his female name.
He knows the media will go wild over the news and wants to wait a while longer.
For the time being, he wants to be referred to by male pronouns.
There's no rush to go through with gender reassignment surgery.
He hasn't decided on it quite yet. If and when he does, Jenner said he'll do so quietly.
"It won't be filmed," he said. "To me, it's very degrading."
It's "down the line," Jenner told Sawyer.
He's building a "glam room" in his next home.
Jenner currently has two closets - one for Bruce and one for "her."
E! announced it will premiere an 8-part docuseries on his transgender journey in July.
Reach Senior Entertainment Editor Kathy Zerbib here. Follow her on Twitter here.