Music
'Dark Sky Paradise' Proves Big Sean Is Back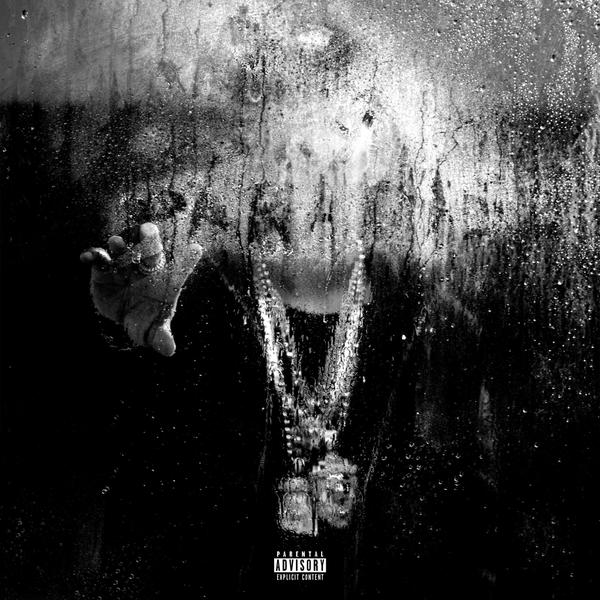 On Tuesday, Feb. 24th, the rap scene was graced with Big Sean's
third studio album
"Dark Sky Paradise." After nearly a two year hiatus, this album marks the comeback of
G.O.O.D. Music's
golden boy.
His radio hit Dance (A$$), off his first album "Finally Famous," swept the airwaves and earned the Detriot rapper a top spot in the hip hop game. He rode the wave for about a year before dropping his second album Hall of Fame.
SEE MORE: G-Eazy At The Wiltern: Show Review
Aside from the radio hit "Beware," Big Sean's second album did not get much attention from the music community. Now, with a fresh set of 12 tracks (15 if you get the deluxe version), Big Sean is back and letting the world know it is unwise to count him out.
This album has an all-star cast of features including the likes of Drake, Kanye West, Lil Wayne and others. His production staff is also power packed; including renowned producers such as Mike WiLL Made-It, KeY Wane, and DJ Mustard. An interested reader can find "Dark Sky Paradise" available for preview streaming and purchase on Itunes.
Tre's Top Tracks
8) "I Don't F**k With You (ft. E-40)"
This track is definitely the most popular song on the album. The radio smash reached number 1 on the Billboard Hot R&B/Hip-Hop Songs chart when it came out back in November 2014, and has become a pervasive part of pop culture (clothing, Vine, etc.). Confirmed by Big Sean in January, the strong willed hook was indeed targeted at his ex-fiancé Nya Rivera. Some of you may think this song deserves a higher rank, and to you I say…blame the radio.
7) "Outro"
The first thing that got me digging this song was the sound it entails. Within the first 30 seconds of the song, a listener is taken from a modern sounding album to an old school vibe. Big Sean goes in for 3 minutes with no interruption, and spits hot bars such as "I hop up on the beat like it's the '08 me. When we was ridin' four deep boy, no A/C." He concludes the track by giving out a phone number, (313) 515 – 8772, and instructs his listeners to call him. Unfortunately, the mailbox is already full.
6) "One Man Can Change The World (ft. Kanye West & John Legend)"
The lyrical cotent and piano backed instrumental that accompany this track make it the most sentimental of all. For people who have followed him through his career, this is classic Big Sean; using his music to inspire a generation that is lost in the toxic stew of hip hop music that focues on money, sex, and violence. With each hook, Big Sean, Kanye West, and John Legend take turns spreading the positive message "that one man can change the world." Get ready to experience all the emotion when listening to this one...it is absolutely beautiful.
SEE MORE: 7 Artists Who Should Collaborate With Sam Smith
5) "Deserve It (ft. PARTYNEXTDOOR)"
While only being available on the deluxe version of "Dark Sky Paradise," this song alone makes the extra money worth it. Accompanied by OVO's PARTYNEXTDOOR, Big Sean tells the story of a relationship he had in high school with a girl named Alisha. "Almost went to TSU with Alisha then I dropped it. F**k it, I guess everything ain't for eveybody." The romance ended when he decided not to go to college, but in the second verse he raps about how she is proud of him for making a name in the rap game. The fact that this song is named "Deserve It" as opposed to "Got It" brings up a valid point; Big Sean is humble. He knows it took a tremendous amount of effort to attain his status and he "still feels like he deserves it."
4) "Deep (ft. Lil Wayne)"
In this song, Big Sean takes us on a dark journey through his mind. One would think that a person at his level would have no worries, but he makes it clear that this notion is quite false. "...I wonder if I fell from the sky, would I hit the ground or would I learn how to fly?" he asks himself. Big Sean is saying that if everything he has worked so hard for suddenly vanished, he doesn't know if he would be able to carry on. In one line he says "The deeper it gets, boy, the pressure increases. But pressure makes diamonds, and my name is Sean 'cause I shine..." Growing up in the rough city of Detroit, he experienced a lot of pressrue. The previous line is saying that it [the pressure] has made him who he is today. In the second verse, Lil Wayne delivers a set of lyrics that are both phenomenal and meaningful. After hearing this track, it's hard to imagne anyone else excpet Wayne on the feature.
3) "Blessings (ft. Drake)"
Currently sitting at number 22 on Billbord's Top Hip-Hop/R&B Songs, this track shows us Big Sean's gratitude towards his success. This message is conveyed clearly by Drake in the hook when he says "I'm way up. I feel blessed." Produced by Vinylz, the instrumental that accompanes this song has two components: a soft rythym during the intro/hooks, and a heavy hitting melody during the verses. While the theme of the song is "Blessings," there is also an underlying message about the dark side of fame. Big Sean alludes to this when he says, "I done lost homies who been with me since Ed, Edd, and Eddy who flip like confetti, and then when you back they back to call you 'Dog'...", and Drake touches on the subject when he says, "I am just worried 'bout my momma worrying less. I think I'm famous enough. I don't need anymore press." All in all, this track was put together perfectly. Kudos.
2) "All Your Fault (ft. Kanye West)"
The third track of "Dark Sky Paradise" can be described as nothing less than extrodinary. This power ballad kicks off with a verse from the infamous Kanye West, where he gives us high energy mixed with controversial lyrics such as "...I don't give a f**k! With cops chokin n****s out in the media. We finna have to protest and tear the city up." Kanye also introduces a new ad-lib, "WHEW!", that compliments his demeanor. Big Sean follows suit with a supercharged verse of his own that leads into the hook. What I love about this song is its untraditional set-up. Instead of ending with a hook, the song ends with a verse where Big Sean and Kanye trade the mic off line after line (similar to what Kanye did with Jay-Z in "Gotta Have It"). The one thing that confuses me about this song is the title. It's called "All You're Fault", but the hook repeats the line "Lit for your love". Personally, I think that should be the title, but I imagine it wouldn't be wise to tell that to Kanye. After all...I ain't got the answers.
SEE MORE: Guest Stars We Want To See On Our Favorite TV Shows
1) "Paradise (Extended)"
Originally, this song was the intro to producer Mike WiLL Made-It's mixtape "Ransom" that came out late last year. However, it also served as a sneak peek for what Big Sean's fans were expecting to hear on this album. As some may already know, Mike WiLL Made-It has infiltrated the hip-hop scene and become notorious for his "banger-type" beats such as "Bandz A Make Her Dance", and "No Flex Zone". Big Sean keeps his original verse, but gives the fans a little something extra as well (hence the "extended" version). "Oh damn I'm illuminated...", Big Sean states as he begins a full on verbal assault of the beat. There is no other way for me to put this except that he completely masacres the track with a verse so hot it could set fire to water, so cold it could freeze the sun, and so nasty it should be banned on day-time TV. Don't play this when you're around fine china; this is a grade A "get hype" track.
Reach Staff Reporter Tre Jessie here.