Film and TV
25 Movies To See Before The Oscars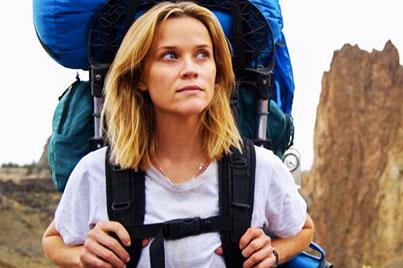 There are scores of films nominated for Oscars across dozens of categories, so it can be difficult to watch them all. With this year's ceremony right around the corner, there's not much time left to get caught up. Here are 25 films that are essential viewing if you want to be able to participate in the conversation come Oscar night:
"Boyhood"
The Golden Globes' pick for Best Motion Picture, Drama, "Boyhood" remains the frontrunner for Best Picture at the Oscars next month. Shot in pieces over 12 years, the coming-of-age drama has been hailed as one of the best films of 2014 since its release in July.
"Big Hero 6"/"How to Train Your Dragon 2"
When "The Lego Movie" was released in February, it seemed like an early frontrunner for Best Animated Feature, but its surprise shut-out leaves Disney's "Big Hero 6" and Dreamworks' "How to Train Your Dragon 2" to duke it out for the win.
READ MORE: Film Review: 'Big Hero 6'
"American Sniper"
Clint Eastwood's adaptation of U.S. Navy SEAL Chris Kyle's memoir broke box office records in its opening weekend and snagged a slew of Oscar nominations, including Best Picture.
"The Judge"
For his superior performance in an otherwise mediocre movie, Robert Duvall received a Best Supporting Actor, making him the oldest ever male acting nominee at 84.
"Birdman or (The Unexpected Virtue of Ignorance)"
Meticulously cut together to look like one long, continuous take, "Birdman" is an astonishing feat of editing, but was nonetheless shut out of the "Best Editing" category. Fret not, the film did secure nine other nominations, including one for Best Picture.
READ MORE: Film Review: 'Birdman'
"Wild"
In a year where many of the nominees are largely stories about men, "Wild" is a notable exception. Reese Witherspoon stars as Cheryl Strayed, a woman coming to terms with her life in the wake of her mother's death. Both Witherspoon and Laura Dern, who portrayed her mother, were nominated for Best Actress and Best Supporting Actress, respectively.
"Foxcatcher"
Despite a tumultuous relationship with the man upon which the film is based, "Foxcatcher" has been surrounded by Oscar buzz since it premiered at the Cannes Film Festival in May. Most of the talk has surrounded Steve Carell's creepy transformation into millionaire John du Pont, for which he earned a Best Actor nomination.
"The Grand Budapest Hotel"
Wes Anderson's "The Grand Budapest Hotel" is tied with "Birdman" for most nominations at nine. The director's unique style has finally clicked with the Academy, earning the auteur his first nomination for Best Director.
READ MORE: Film Review: 'The Grand Budapest Hotel'
"The Imitation Game"
Benedict Cumberbatch as World War II codebreaker Alan Turing in "The Imitation Game." The film scored eight nominations, including Best Picture and Best Adapted Screenplay.
"Selma"
One of the biggest talking points after the Oscar nominees were announced was the omission of Best Picture nominee "Selma" from several other major categories including Best Director for Ava DuVernay and Best Actor for David Oyelowo. The controversy quickly overshadowed the fact that when the film was released in December, it was met with acclaim from both fans and critics.
"Into the Woods"
Despite winning a Golden Globe for Best Motion Picture, Musical or Comedy, "Into the Woods" wasn't able to crack the Best Picture race this year. However, Oscar darling queen Meryl Streep managed her 19th nomination for her role as The Witch.
READ MORE: Film Review: 'Into The Woods'
"The Theory of Everything"
After a supporting role in 2012's "Les Miserables," Redmayne cemented his status as one to watch in "The Theory of Everything." For his turn as Stephen Hawking, Redmayne earned his first Oscar nom along with a slew of other awards, including a Golden Globe.
"Two Days, One Night"
Marion Cotillard's Best Actress nomination for "Two Days, One Night" came as a surprise to many who were expecting to see either Amy Adams for "Big Eyes" or Jennifer Anistion for "Cake" in her place. But Cotillard's performance as a woman trying to convince her coworkers to give up their yearly bonuses so she can keep her job ended up being the one the Academy deemed most worthy.
"Whiplash"
Up-and-comer Miles Teller gets berated by an angry J.K. Simmons in "Whiplash," one of the smaller indie films at the Oscars this year. The film was popular with audiences and critics and managed to crack its away into the Best Picture category and earn a nomination for Best Supporting Actor for Simmons.
"Gone Girl"
David Fincher's blockbuster thriller "Gone Girl" wasn't able to crack the Best Picture nominations, but its breakthrough star Rosamund Pike won a Best Actress nomination and critical acclaim for her layered performance as housewife/possible murder victim/psychopath Amy Elliott-Dunne.
READ MORE: Film Review: 'Gone Girl'
"Still Alice"
By this point in the race, the Best Actress race is all but a done deal. Julianne Moore has long been predicted to win for her performance as a wife and mother coming to terms with her Alzheimer's disease. With five previous nominations and no wins, Moore is predicted to finally walk away with a statue.
"The Tale of the Princess Kaguya"
Historically, the Best Animated Feature category has been dominated by Pixar and Disney, with films like "Toy Story 3" and "Frozen." However, in 2002, Hayao Miyazaki's Studio Ghibli managed an upset with its acclaimed film "Spirited Away." Studio Ghibli has another chance this year, however slim, to repeat the feat with "The Tale of the Princess Kaguya."
"Ida"/"Leviathan"
Best Foreign Language Film is never the biggest category at the Oscars, but it can sometimes offer a break from the traditional Oscar fare. This year, the two most talked about films are Poland's "Ida," the story of a nun who is shocked to discover her Jewish heritage and "Leviathan," a Russian film that made waves for its critical tone towards the Russian government.
"Interstellar"
Christopher Nolan's follow-up to his "Dark Knight" trilogy generated a lot of buzz when it premiered, with many suspecting it would be an Oscar frontrunner. Though it ended up being shut out of the major categories, it was nominated for a slew of technical awards including for sound editing and visual effects.
"Nightcrawler"
Jake Gyllenhaal wasn't able to crack the tight Best Actor race for his role as a petty criminal who stumbles into a career as a news cameraman, but Dan Gilroy's directorial debut did manage one nomination for Best Original Screenplay.
READ MORE: 'Nightcrawler': Film Review And Interview With Director Dan Gilroy
"Inherent Vice"
With "There Will Be Blood" and "The Master," Paul Thomas Anderson is no stranger to the Oscars. His latest film, "Inherent Vice," though proved too strange for the Academy and only won nominations for Best Adapted Screenplay and costume design.
"Citizenfour"/"Virunga"
With the Roger Ebert tribute "Life Itself" out of contention, there are two films widely considered to be frontrunners for Best Documentary Feature. Orlando von Einsiedel's documentary about the troubled survival of the Virunga National Park in the Democratic Republic of Congo is a strong contender, but Laura Poitras's documentary about the Edward Snowden leaks has been the one dominating the awards circuit thus far.
Reach Film Editor Reid Nakamura here.