Film and TV
Film Review: 'The Grand Budapest Hotel'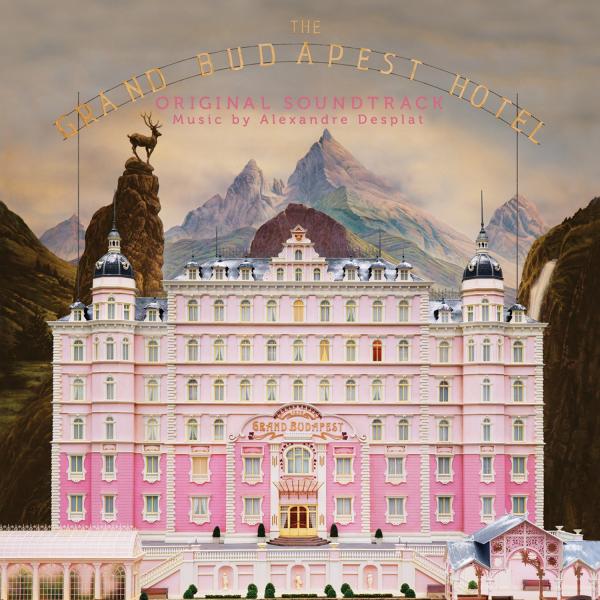 The master of whimsical art-house flicks, Wes Anderson wins again with "The Grand Budapest Hotel." But where Anderson's previous films ("Moonrise Kingdom," "Fantastic Mr. Fox," "The Royal Tenenbaums") dive into themes of estrangement and innocence with a simple touch, "The Grand Budapest Hotel" explodes with spectacle that craftily masks what's at stake — nostalgia for a bygone world.
Sectioned into multiple parts, the film opens at a cemetery that honors an author. It moves back in time to 1985 where an elderly writer (Tom Wilkinson) gives a radio interview about his novel, "The Grand Budapest Hotel," which details his stay at the hotel in a fictional Republic of Zubrowka. In a quick flurry, the film travels back in memory to 1968, when his younger self (Jude Law) meets the owner of the hotel, Mr. Moustafa (F. Murray Abraham). He and Moustafa sit for a meal, recreating the hotel in a longer flashback from its glory days.
Moustafa narrates his humble beginnings as a lobby boy, when he is then known as Zero (Tony Revolori). The luxe hotel is run by the charming and upbeat M. Gustave (Ralph Fiennes). With a kick in his step, Gustave is both concierge and courtesan, entertaining his guests in the parlor and the bedroom. But Fiennes so carefully keeps Gustave from becoming a mockery of himself. His caricature of the primed and primped hotel caretaker rounds into a much deeper character through Fiennes' precise acting. Gustave is a benefactor to his staff — he preaches to them on Sundays — and takes a particular interest in Zero, whom he protects and makes his protégé. When the military stops their train and questions Zero's traveling papers, Gustave steps in and demands they take him instead.
In return, Zero is the ever-loyal attendant. Zero, who emigrated to Zubrowka from an unnamed foreign land. takes in this world of grandeur with wide eyes. He even goes so far as to draw on a mustache because, hey, gentlemen have mustaches.
READ MORE: Film Review: 'Chef'
The film's plot is driven by Gustave and Zero's theft of a priceless painting, "Boy with Apple," that was bequeathed to Gustave by one of his elderly patrons, Madame D. (Tilda Swinton). Her son, Dmitri (Adrien Brody), feels slighted by his mother's will so he embarks on a vengeful quest to take back the painting, which he feels rightfully belongs to him.
And so begins a whirlwind serialized adventure that plays characters off each other in such a humorous way, it borders ridiculousness. But it doesn't cross the line, and that's the point of all Anderson films: to push the line of what the audience accepts as realism so whimsy can flourish without the sacrifice of real emotions and real characters.
A love blossoms between Zero and a baker girl, Agatha (Saoirse Ronan), a relationship very much like the one between Sam and Suzy from "Moonrise Kingdom." Characters fall in love in an intuitive instant without the effusive embellishment.
But where "Moonrise Kingdom" stays in a rustic field of innocence between its two protagonists, "The Grand Budapest Hotel" explodes into a visual orgasm of unrestrained color. Anderson's set is a dollhouse where he can play with his ideas. (Quite literally, the miniature hotel used for the film is on display at the ArcLight in Hollywood.)
His eccentric characters scurry across ornate backdrops, showing Anderson's ability to handpick a slew of A-list stars from his pocket. The film boasts a cast of familiar Anderson faces — Bill Murray, Edward Norton, Willem Dafoe, Jason Schwartzman, Owen Wilson and more all appear in some capacity throughout the film. It's a testament to their trust in Anderson's directing and a larger trend of mainstream stars willing to take a smaller paycheck to be one cog in an art-house wheel.
The film breathes life into a lost world, one that dimmed into history as Central Europe became wasted and scarred by war. Real violence stays at the fringes of Anderson's colorful cotton candy frame. There is no tragedy, only ironic jests at a darker world lurking at the country's borders.
But don't mistake the film as just a visual treat. There's nostalgia for a time that's worth remembering, and as the film brings us back to the present-day, we can't help but look back and wonder where it all went.
Watch the trailer below.
Reach News Editor Melissah Yang here. Follow her on Twitter @MelissahYang.