Politics
Sen. Boxer's Retirement: What It Means And Possible Replacements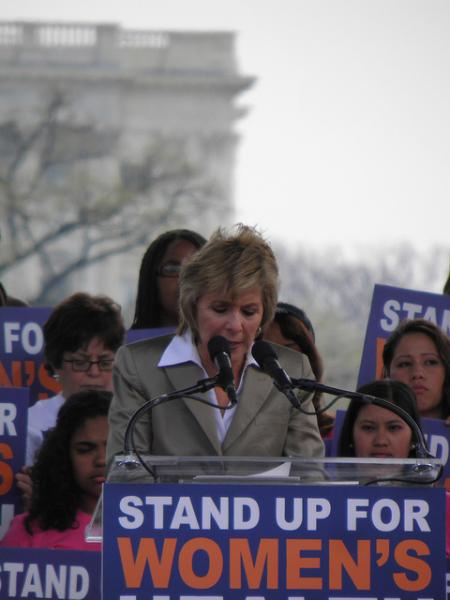 Sen. Barbara Boxer of California sent shockwaves throughout the national and state political scenes on Thursday when she announced that she would not seek reelection in 2016.
One reason is that she is retiring before Sen. Dianne Feinstein.
A second reason is that she is the third high ranking Californian with seniority to announce her retirement in two cycles. (The first two were former representatives George Miller and Henry Waxman, who did so before the 2012 election.)
SEE ALSO: California State Sen. Barbara Boxer Will Not Run For Re-Election In 2016
A third reason is that Boxer's absence will continue the quick erosion of the seniority of California's Washington delegation, which means the Golden State's members on Capitol Hill will not be as powerful as they were four years before. An extension of this is the question of who will take over her role as head Democrat - now Ranking Member - on the Senate Environment and Public Works Committee. Boxer also holds the seat of Vice Chairman on the Senate Select Committee on Ethics.
The junior is the more partisan of the two who is known for being a strong liberal and championing causes important to those on the left. Last year, Boxer praised the EPA for telling AllenCo its oil well adjacent to Mount St. Mary's College "had violated federal environmental laws, including the Clean Air Act and the Clean Water Act."
The guessing game of possible replacements began immediately after her announcement. The names ranged from obvious to from out of left field.
SEE ALSO: University Park Residents Say 'Enough Is Enough' On Poor Air Quality
One of the more obvious politicians to replace Boxer is California Atty. Gen. Kamala Harris. Some in the state figured she would run for governor or senator after she did not want to be nominated to replace Atty. Gen. Eric Holder. She is also well-liked in the state, did not step in to defend Proposition 8, and has stepped up the battle against truancy in schools. Her dedication to California, combined with the state's term limits, are a likely indication she would climb the political ladder. Not to mention that she is young and a star in the Democratic Party.
California also has a lieutenant governor. Gavin Newsom is another name that immediately came to mind right after the announcement. He has climbed the political ladder; he was previously mayor of San Francisco. His current position does not have a lot of power, so he would have a lot of time to campaign, which he would need to tell people what he's done since leaving the mayor's office.
SEE ALSO: Political Stalemate Isn't Ending Any Time Soon
He or Harris was expected to be on the ballot for senator or governor. The former has some baggage, however, due to an affair he had while he was mayor. Different kinds of voters look at this in different ways, however.
Newsom released a written statement praising Boxer. It reads in part, "On issue after issue, she has given voice to the voiceless, spoken truth to power, shined a bright light on injustices previously ignored, and brought dignity and honor to a profession that too often loses sight of those qualities."
When asked whether Newsom has a comment about running for the Senate seat, Communications Director Rhys Williams wrote in an email, "As a career-long supporter of Sen. Boxer, he wishes only to reflect upon and recognize Sen. Boxer's storied and ongoing career in public service."
Harris' press office did not return multiple voicemails requesting a comment.
SEE ALSO: Obama To Voters: 'I Hear You'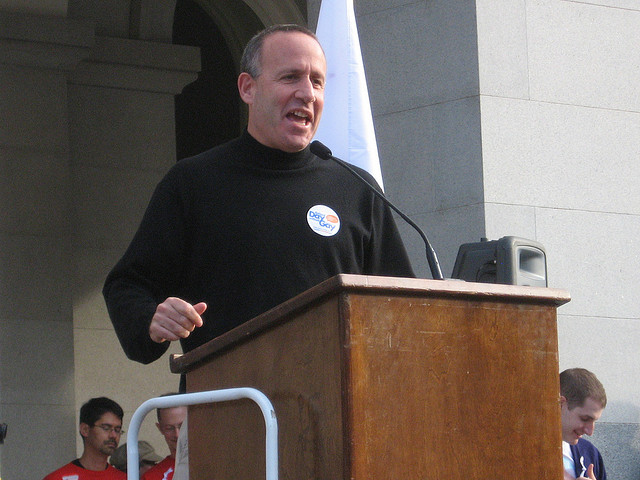 Former Senate President pro Tempore Darrell Steinberg, who was a strong, liberal leader in the State Senate may also be at the top of the list of those who want to or could best replace Boxer. He is currently working for the law firm
GreenbergTraurig in their Sacramento office
.
Neon Tommy spoke with Steinberg's assistant, but the request for an interview was not returned.
Los Angeles has a former mayor who seems to want nothing more than to hold public office again. Antonio Villaraigosa, who now works for Banc of California, stayed quiet on Thursday.
Neon Tommy left a note at the front desk of his Santa Monica apartment complex. He has not responded to the interview request nor has he responded to a tweet.
SEE ALSO: L.A. Metro's Opening Ceremony Celebrates Four More Miles Of The Purple Line
Los Angeles Mayor Eric Garcetti a was considered because, as former Mayor Richard Riordan pointed out, he appears to want to run for higher office at some point. He was taken off the list after he released his written statement because the last line of it says, "I will not run for Sen. Boxer's seat."
The mind may then float to either Assembly Speaker Toni Atkins or current Senate President pro Tempore Kevin De León. Being senator could be the logical next step for either of these two highest ranking members of the legislature for their respective chamber.
Atkins' press office did not get back to Neon Tommy with an answer to a request for comment.
De León's press office emailed a statement, which reads in part, "Sen. Barbara Boxer's leadership was one of California's greatest renewable resources – a boundless passion that extended into almost every avenue that helps Californians. She exemplified everything you would want a public servant to be by putting everyday folks ahead of herself."
A source close to the senator, who was not yet allowed to comment publicly, wrote in an email that De León is "not going to run."
SEE ALSO: Obama Wants Funding For 50,000 Police Body Cameras
Other important state or former stated officials are Treasurer John Chiang and former Treasurer and Atty. Gen. Bill Lockyer. (He is also a former legislator and a former President pro Tempore of the State Senate.)
Senator could be a logical next step for Chiang because he was previously controller and his finance skills would be put to good use. His press office did not return a request for a comment, however.
Bill Lockyer has served in almost every position in Sacramento, and because he recently retired from state politics, Washington would be the next place to go. The chances of him running were slim from the start, however, because he recently entered the private sector with the law firm BrownRudnick. He was taken off the list when he confirmed over the phone that he would not run.
SEE ALSO: Recap: 2014 L.A. County Democratic Party's 2014 JFK Awards
Supervisor Mark Ridley-Thomas, 2nd District, will be up for re-election in 2016, so it would not be difficult for him to switch campaigns from supervisor to senator. Some people call his present post the most powerful local government position in the country.
One of his assistant deputies, Sharita Moon, said over the phone that the supervisor does not have a comment about Sen. Boxer's retirement or about whether he would run for the Senate.
Neon Tommy did not get responses from the offices of L.A. City Council Presdient Herb Wesson, 10th District; Councilman Paul Koretz, 5th District; or Rep. Karen Bass, 37th District. Wesson and Koretz both served in the Assembly and the former served as speaker. Assembly Speaker Emeritus John Pérez did not respond to a tweet asking for comments about the retirement or about whether he will run.
SEE ALSO: Jeb Bush Resigns Board Seats In Preparation For Potential Presidential Run
On the Republican side, Rep. Darrell Issa, 49th District, could be a possible candidate because he is no longer the Chairman of the House Committee on Oversight and Government Reform. Neon Tommy did not get a response to a request for comment.
Neon Tommy also reached out the City of Fresno's Dept. of Communications and Public Affairs - to ask for comments from Mayor Ashley Swearengin - and to a staffer from the former Neel Kashkari campaign to get comments from the former candidate for Governor.
Who will replace Boxer in Washington may be unknown, but what is known is that Democrats will miss her.
President Obama released a written statement, which says, in part, "Barbara Boxer is more than a Senator – she's an institution. She's served the people of California for more than three decades with distinction, fighting for the issues that are close to their homes and hearts."
Vice President Joe Biden also released a statement, which reads, in part, "The Senate is losing a passionate voice, and a great leader in the environmental movement. She had the vision to promote a green economy, and she was one of the first to press for a cap on carbon emissions."
Reach Editor-at-Large Max Schwartz here; follow him on Twitter here.