Film and TV
Best And Worst New Shows Of Fall 2014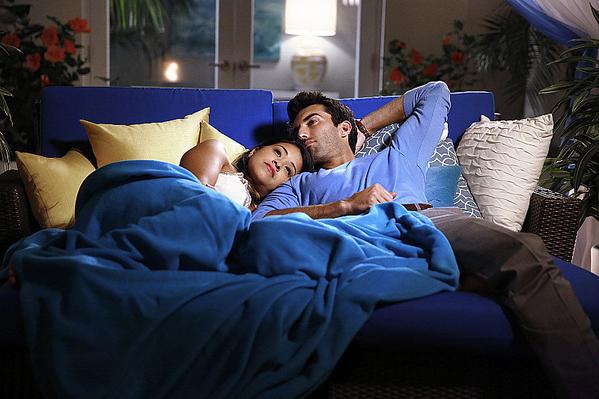 Not all television is created equal.
When the networks start churning out their new shows every fall, the quality can vary, to say the least.But people keep tuning in because for every dud, there's a gem waiting to be discovered.
READ MORE: Fall TV 2014 Premieres: The Complete List
This season was no different, a true mixed bag. There were some compelling dramas, a few dull multi-camera sitcoms and the obligatory bad reality shows.
Here's a look at some of this season's best and worst:
Worst: "Manhattan Love Story"
At this point, making fun of "Manhattan Love Story" is like beating a dead horse, but no list of this year's worst new shows would be complete without a mention The show's central gimmick, hearing the thoughts of a young couple as begin to fall in love, was goofy to begin with, but when it was reduced to boring gender stereotypes—Women are fragile! Men are jerks!—it became a complete waste of time.
Best: "Selfie"
Once "Manhattan Love Story" became the first show cancelled, its lead-in, "Selfie's," days were numbered. An unfortunate truth, given that "Selfie" was the much better show. Using its own goofy premise to build a goofy world filled with goofy characters, "Selfie" was an odd duck of a comedy that deserved more time than it got.
READ MORE: Fall TV 2014 Preview: 9 Shows To See Or Skip
Worst: "Stalker"
After the mess that was "The Following," it was hard to imagine creator Kevin Williamson hitting lower lows. Until we got "Stalker," a weekly dose of gratuitous violence against women that claims to be doing good for real stalking victims. Pass.
Best: "How to Get Away With Murder"
Shonda Rhimes is kind of killing it right now. Completely owning ABC Thursdays with "Grey's Anatomy," "Scandal" and "How to Get Away With Murder" airing back-to-back-to-back, her production company is churning out the buzziest shows on television. Given enough time, "Murder" might just become the best of the bunch. With its fractured timelines, quick pace and mix of serial and episodic elements, it's certainly the most ambitious. And with Viola Davis at the center, it never ceases to be worth a watch.
READ MORE: Leading Women Of Fall TV 2014
Worst: "Mulaney"
As much as "Mulaney" wanted to be the next "Seinfeld," all it ended up being was a huge misfire. The de-fanged, network-ready versions of John Mulaney's jokes were a bore and his first foray into acting was—unsuccessful, to say the least. He's a very funny stand-up comedian, but it's hard not to see him as the biggest problem with his own show.
Best: "You're the Worst"
Cable comedies are in their heyday right now. There are more good ones than ever before and quite a few of them are on FX or its sister network FXX. Without the network standards holding them back, shows like "You're the Worst" are free to be as crass and risqué as they wish. The result is shows that look more like the real world and characters that act more like real human beings. Everyone knows people like Jimmy and Gretchen, people who wear their terribleness like a badge of honor. Their reluctant love story was one of the sweetest on television this year.
READ MORE: 10 Best Films Of 2014
Worst: "Utopia"
Sometimes a good idea goes awry through the fault of no one. Other times a good idea is set up to fail. Watching a group of people try to create their own society in real time should have been a fascinating social experiment, but the cast was filled with the looniest loons Fox could find. "Utopia" could have been groundbreaking, but ended up being a tiresome bunch of morons shouting at each other for hours on end.
Best: "Jane, the Virgin"
All hail Gina Rodriguez, the breakout star of the season. Her performance alone is reason enough to give "Jane, the Virgin" a watch. Even when the show around her reaches the heights of telenovela craziness, her performance, so honest and human, keeps it from getting to be too much. "Ugly Betty" meets "Gilmore Girls," "Jane" takes the best elements of both to create a wacky, yet lovely, show about a young woman and the relationships most important to her.
READ MORE: 11 Best Songs Of 2014
Reach Film Editor Reid Nakamura here.