Music
11 Best Songs Of 2014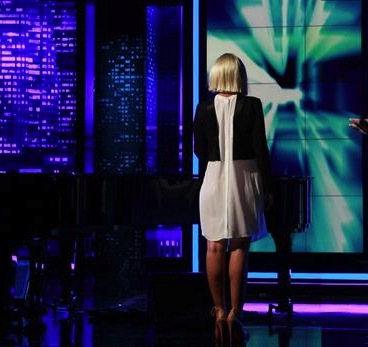 What makes a good song: a catchy hook, an infectious melody, a powerful verse or experimental sounds? Just one of these aforementioned ingredients would make a good song, but a track that incorporates all of these would make it one of the best.
Out of all the fantastic music that has been on the radio or dominated music forums, these 11 tracks rise above the rest.
1. "Red Eyes" by The War On Drugs
The War On Drugs exudes a heroic melancholy characteristic of greats like Bob Dylan and Tom Petty. Penned by lead singer/guitarist Adam Granduciel while he was suffering through a bought of depression, "Red Eyes" sounds sad but hopeful, vulnerable but persistent. The "woo!" in the last half of the song sees a triumphant breakthrough and works as an incredible turning point for the track. Combining textured guitars, synths, woodwinds and pianos, "Red Eyes" envelopes sounds to evoke a memory. It's one of those songs that are so much more than itself-it's expansive acreage redefines Americana and connects to listener to Granduciel's experiences with loneliness, longing, and depression simultaneously.
READ MORE: 7 Best Dressed At 2014 Cannes Film Festival
2. "Chandelier" by Sia
This day and age, image matters more than anything else, but that's not the case with Sia. Her song writing chops produced hits like Rihanna's "Diamonds" and her vocals made a song like "Titanium" an instant radio hit, but neither of those songs pack a punch quite like "Chandelier," the lead single off her album, "1000 Forms Of Fear." Though some may argue that "Chandelier" is overplayed, it is one of the only mega-pop hits that lets listeners in on the pain and vulnerability that Sia feels singing the song. The sobering lyrics and triumphant beats create a juxtaposition that distinguishes it from other run-of-the-mill radio hits; not to mention, the video is absolutely brilliant.
3. "Two Weeks" by FKA Twigs
Though this song may be NSFW, it is definitely one of the best of the year. FKA Twigs shows off her sensual but fragile vocals in the lead single off her acclaimed album "LP1" and pulls in the audience with her vulnerability and honesty. Because of the success of this song (and album), she's been an early favorite to play Coachella and other festivals in the New Year. Listen to this song with earphones on and you'll understand why I think it's one of the best of the year-the production creates a rounding sound from your left to right ears and makes the listening experience so much better. There is genuinely no one out there who is as sure about her craft as FKA Twigs is. "Two Weeks" is brazen and bold, just like FKA Twigs, whose near-deity status convinces listeners to bow down to her talent.
READ MORE: FKA Twigs At The Regent Theater
4. "Repeat Pleasure" by How To Dress Well
The most powerful moment on the song comes when Tom Krell wails "Even broken my heart will go on!" As beautifully composed as the rest of "What Is This Heart?" is, "Repeat Pleasure is easily a record highlight. Krell, who performs as How To Dress Well, studied philosophy before embarking on his music ventures, and his pondering over love and loss are evidenced throughout his discography, especially on this track. "Repeat Pleasure" displays Krell's pop-n-B talent and exudes infatuation, but in the end, Krell understands that love fades.
5. "New Dorp, New York" by SBTRKT Ft. Ezra Koenig
"Flags flapping in Mahattan, New Dorp, New York. Gargoyles gargling oil, peak of the empire, top of the rock." This catchy hook repeats throughout the song, and is as poetic as it is funky. This song is refreshing, grimy, catchy, and awesome. Penned about a Staten Island borough, this song features Vampire Weekend's Ezra Koenig and immense production value. It's as fun as it is catchy, making it one of the best tracks of the year.
6. "Take Me To Church" by Hozier
This song, which sounds like a church hymn, is actually the exact opposite. The video (which perfectly plays to the song), explores sodomy and how it's wrongfully condemned in society, which makes it all the more relevant in 2014. Hozier's yearning vocals and powerful lyrics makes this one of the best written tracks of the year. With every "Amen" in the song, the music transcends to a cathartic level.
Once, while waiting for a Bastille gig to begin, the song began to blast out of the PA system and everyone in the crowd sang along. The pull the song has on young and old people was truly something to behold.
READ MORE: 2014 AMAs: 7 Best Red Carpet Looks Of The Past
7. "Busy Earnin'" by Jungle
Sirens, chimes and soul. These are the ingredients which makes this song (and Jungle) so damn likable. A song like "Busy Earnin'" is experimental, but multiple listens make it obvious that the indie Londoners are paying homage to soul groups. The bright piano melodies and synths will have you swaying your hips side to side and grooving along.
8. "Every Other Freckle" by alt-J
This single off of alt-J's latest record is easily one of the best songs of 2014 (no, not only because it has three cat references, but that helps). The London trio take indie music to another level with their synthy, subtly anthemic tracks. It may take you a few listens to warm up to it, "Every Other Freckle" makes experimental music sound cool.
9. "Cocoon" by Catfish And The Bottlemen
You may not have heard of these lads before, but Catfish and The Bottlemen are about to kick ass over here in America. Give "Cocoon" a listen and you'll realize that it's one of the best songs released this past year. Van McCann has vocal chops that features growls and a range that remind listeners of a baby version of Julian Casablancas (The Strokes) but the guitar riffs in the song are reminiscent of Kings of Leon.
READ MORE: 10 Best Films Of 2014
10. "Rather Be" by Clean Bandit Ft. Jess Glynne
I heard this track when it first started to get airplay on BBC Radio 1. It sounded like a pop song, but also not. Electronic mixed with strings brings the song to another level, but had it not been Jess Glynne's velvety vocals, the track might not have made the list. All the pieces in the tune perfectly coexist to form a summer hit that we'll be revisiting for years to come.
11. "Carry Me" by Bombay Bicycle Club
This track off of "So Long See You Tomorrow" perfectly captures all the elements that make Bombay Bicycle Club one of the best bands in the world. The rhythmic intro to the song launches listeners right in the thick of things and the song only gets better from there. The track takes a break from the anthemic drums and claps midsong and Jack Steadman's voice, along with some signature Bombay Bicycle beats, creeps in as the pace picks up and takes the song to another planet.
Reach Music Editor Joyce Jude Lee here.