Film and TV
10 Best Films Of 2014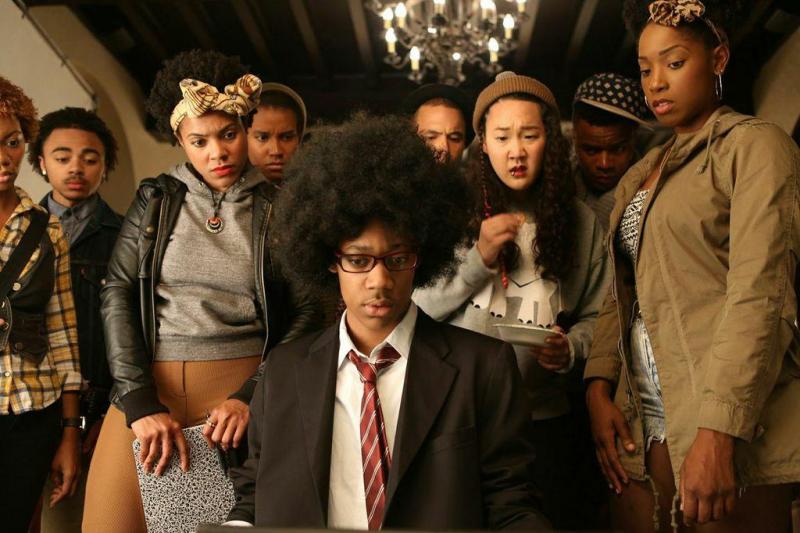 2014 has been an incredible year for cinema. This year we saw quality big budget blockbusters like Christopher Nolan's "Interstellar" and Marvel's "Guardians of the Galaxy", while we also got to see a variety of indie masterpieces. It was also a great year for documentaries and foreign films.
Narrowing down the best films of the year to a list of 10 is always a heartbreaking task and many of the finest films of the year are undoubtedly going to be absent from the list. With that being said, following are the 10 films that I enjoyed the most this year:
"Boyhood"
Richard Linklater's "Boyhood" won him the Silver Bear at this year's Berlin Film Festival. Critics have been unanimous in their adulation for this coming of age epic which literally charts breakthrough actor Ellar Coltrane's journey into adolescence over 12 years of filming. The film is technically groundbreaking and is bolstered by a deadly soundtrack featuring Coldplay and Arcade Fire.
READ MORE: Film Review: 'Boyhood'
"Nightcrawler"
Brilliantly written and featuring a career best performance from Jake Gyllenhaal, "Nightcrawler" is a sleek and thought-provoking crime thriller set in the nocturnal underbelly of Los Angeles. Gyllenhaal essays the role of Lou Bloom, a cold and ruthless psychopath who ventures into the world of freelance videography for local news channels. Dan Gilroy's directorial debut is guaranteed to keep you on the edge of your seat.
READ MORE: 'Nightcrawler': Film Review And Interview With Director Dan Gilroy
"Whiplash"
Written and directed by Damien Chazelle, "Whiplash" is a psychological thriller that tells the story of Andrew Neyman (Miles Teller) - a 19 year old aspiring jazz drummer who is a first-year student at one of the finest music schools in the country. The film examines the relationship between Andrew and his instructor Terence Fletcher (J.K. Simmons), who believes in pushing students to extreme lengths in the quest to achieve greatness as an artist.
"Birdman or (The Unexpected Virtue of Ignorance)"
With a star cast featuring Michael Keaton, Edward Norton, Amy Ryan and Zach Galifianakis, Alejandro González Iñárritu's latest is ambitious and inventive. Keaton delivers a fascinating performance as Riggan Thompson, a former movie star most famous for the role of Birdman, a winged superhero. Two decades past his heyday, Thompson sets out to regain his lost popularity through a Broadway production.
READ MORE: Film Review: 'Birdman'
"Force Majueure"
A favorite of the critics and winner of the Jury Prize in Un Certain Regard at this year's Cannes Festival, "Force Majueure" is a dark Swedish psychodrama that is both hilarious and tragic at the same time. Writer-director Ruben Östlund displays his keen knowledge of human behavior in a drama that focuses on the relationship between Tomas, his wife Ebba, and their two pre-teen children as they are on a skiing vacation in the French Alps.
"Citizenfour"
In early 2013, documentary filmmaker Laura Poitras began receiving encrypted e-mails from a whistleblower within the NSA identifying himself as "citizen four." Soon she met and interviewed former NSA analyst Edward Snowden in Hong Kong along with journalist Glenn Greenwald. Executive Produced by Steven Soderbergh, this riveting documentary presents the threat posed to privacy as a result of mass government surveillance.
"The Lego Movie"
As a branded movie that parodies corporate culture, "The Lego Movie" succeeds greatly in its celebration of counterculture. Creators Phil Lord and Christopher Miller called it "an anti-totalitarian movie for kids." In an interview with The Guardian, Miller further explained, "we made something that uses Lego as a medium to tell a story, rather than a story to sell Lego." The film earned almost $468 million worldwide as well as the praise of critics.
READ MORE: Film Review: 'The Lego Movie'
"The Internet's Own Boy: The Story of Aaron Swartz"
Written, directed and produced by Brian Knappenberger, this documentary charts the life and legacy of computer programmer and Internet activist Aaron Swartz. In the words of The Gaurdian, it is "essential viewing for anyone interested in what freedom of information means in the digital age." The film was crowdfunded through Kickstarter and premiered at the 2014 Sundance Film Festival. It was released for free on YouTube, staying true to the hacker principles of its subject.
"The Immigrant"
Exquisitely shot by cinematographer Darius Khondji and with powerful performances from Marion Cotillard, Joaquin Phoenix and Jeremy Renner, The Immigrant is a satisfying period drama directed by James Gray. The film was nominated for the Palme d'Or at the 2013 Cannes Film Festival. Cotillard portrays the role of Ewa Cybulsk, a Polish immigrant who arrives in New York in pursuit of the American dream in the 1920s.
"Dear White People"
Race relations in the United States has been an intense subject of scrutiny in 2014 since the civil unrest prompted by the shooting of Michael Brown. Justin Simien's debut feature takes a witty and provocative look at the state of contemporary race relations in America through the perspective of African American college students at a predominantly white school. "Dear White People" offers a fresh and intelligent commentary on race that is a welcome departure from the Hollywood mainstream.
READ MORE: Film Review: 'Dear White People'
Reach Staff Reporter Adi Radia here. Follow him on Twitter here.