Arts+Culture
5 DTLA Bars Worth A Shot — Or Cocktail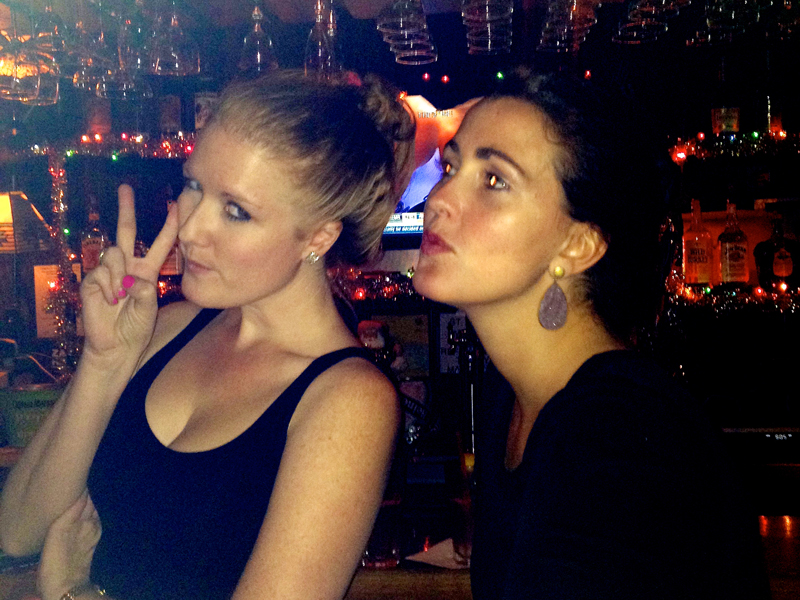 Being a connoisseur of culture and cocktails is a tall order.
But I was born for that challenge.
Since I stepped off a transcontinental airplane and threw my suitcase into a DTLA apartment, I've been canvassing the watering-hole terrain.
During this time of changing storefronts — and increasing outside interest, as if DTLA were a unicorn that appeared out of nowhere — I'd like to share some of my favorite neighborhood haunts.
Some are new to the scene while others are more incognito. A few are no-frills, many a bit more glam.
Take a shot (or two) and check out these bars that have transformed downtown nightlife in the City of Angels.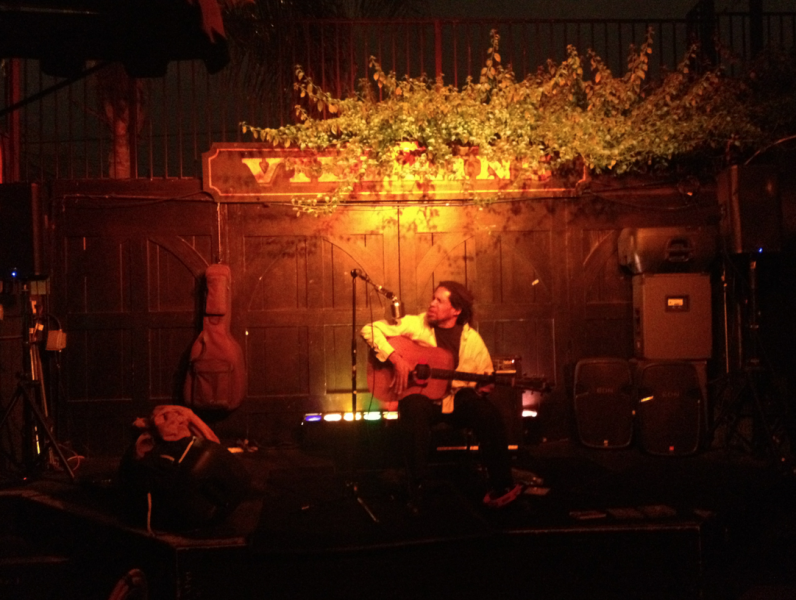 Villains Tavern
Drive to the L.A. River until you find yourself among warehouses and seemingly deserted streets, and you'll be at the Villains Tavern. The bar is set inside a partially open-air freestanding building with a spacious outdoor patio. Dimly lit and lined with antique art and bottles, Villains Tavern is the place to go if you want an escape from L.A. and to feel like you're somewhere else.
Tip: If you're into awesome live blues, make sure you stop in on a Wednesday night.
Upstairs Bar at the Ace Hotel
The addition of the Ace Hotel on Broadway has been more than celebrated — it's been lauded and shouted from a bullhorn off the roof of the Orpheum. Yes Ace, we're happy you're here. If you're a fan of the Ace Hotel in New York's Flatiron District, their recently opened downtown property will feel pleasantly familiar. Black, white and Manhattan all over, this isn't Palm Springs or WeHo.
Warning: Avoid if your ex is — or thinks he is — in "the Biz."
READ MORE: "The Ace Hotel Breaks New Ground For Downtown L.A."
Broadway Bar
Down the street on Broadway sits a bright blue neon sign. Broadway Bar it says, and just a few steps from Umami Burger, it's a great place to venture if you're in the mood for hip-hop. On Friday nights, DJs play great old-school hip-hop, mixed with other kinds of danceable tracks. This is a place to get dolled up, have a stiff drink, dance with friends and grab a slice of pizza from Two Boots next door on your way home. I recommend this scene a million times over Seven Grand.
Scene: This place can get "ratch" — but the good kind.
Golden Gopher
In the background of a scene from Joseph Gordon Levitt's "Don Jon," a sharp eye can observe the Golden Gopher's vintage-style sign gleaming in the background, proving that the silver screen's version of New York is often actually shot in Los Angeles. Golden Gopher is a very cool spot. It's not too dive-y, definitely not pretentious. Inside has classic leather banquettes and a few throwback video games.
Scene: This is a place to stop in and catch up with people you already enjoy. Isn't that what the best nights are about anyway?
READ MORE: "Top TV Shows Filmed In Downtown Los Angeles"
Monty
Monty Bar, identifiable outside only by an understated sign and the occasional pack of smokers out front, is a surprisingly large and personality-infused bar.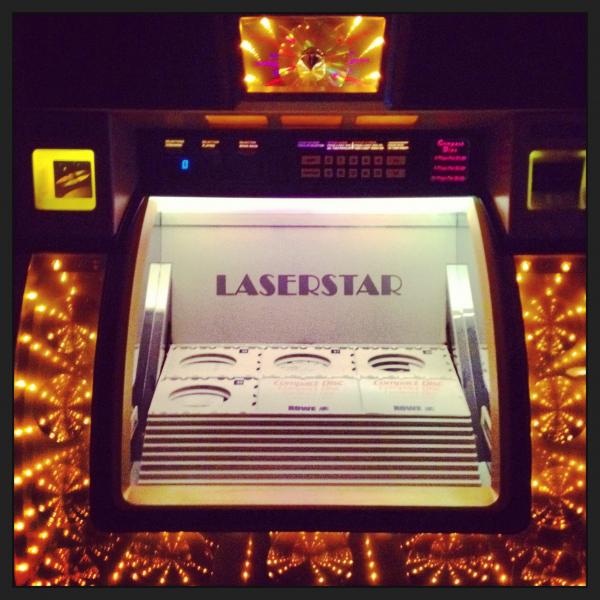 On any given night, you might find a group of hogs with their helmets throwing back beers or a crowd of trendy hipsters dancing to DJ beats. The drinks are cheap, and the bartenders are great. Monty — located on the block of 7th Street, between Garland and Hartford avenues west of the 110 Freeway — is a jewel on a block that's about to become a hell of a lot glam. In the meantime, enjoy its unpolished and incognito identity.
Tip: Come here with zero expectations. I've been there when it's deserted and quiet enough to chat with my fellow drinking pals. On the other hand, I've also definitely kicked off several extremely wild nights here. YOLO!
This story is part of a Neon Tommy special on the revitalization of downtown Los Angeles. Click #reviveDTLA for more.
Reach Arts and Culture Editor Ashley Riegle by email. Follow her on Twitter here.