Commentaries
Non Tenured Professors Pay For 'Transformative Hires' At USC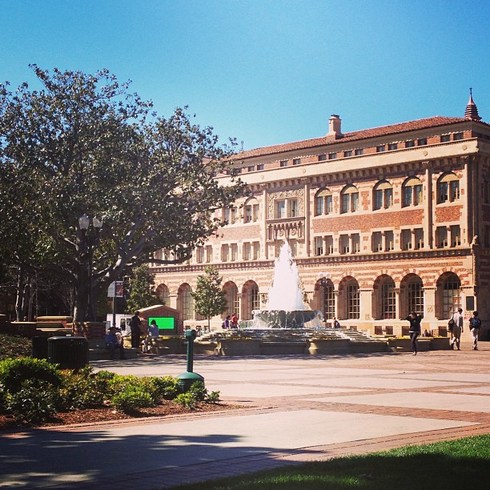 In the past few decades, the University of Southern California (USC) has shed its reputation from being the place where spoiled kids went for a mediocre degree on Daddy's dime to serving as the springboard for incredible innovators and game changers.
With alumni ranging from Judd Apatow to Frank Gehry to Neil Armstrong, there is little question that the University turns out a talented crop of students. As USC continues to rise in the academic ranks—attracting Ivy League caliber students with an average SAT score ranging from 1950 to 2190—some longtime professors and supporters of the university have begun to question the direction in which the administration has been pushing the university.
In the Faculty Handbook, the university states, "freedom and economic security, hence, tenure are indispensable to the success of an institution in fulfilling its obligations to its students and to society." Yet in recent years, the proportion of tenured faculty to non-tenure track faculty has severely declined.
Ostensibly in order to cut costs, more non-tenure track professors have been hired—professors whom the handbook claims are held to "lower university service expectations than tenured faculty." Why is it that as USC continues to raise the standards of excellence for its incoming students, the University is lowering its expectations for its professors?
READ MORE: USC Leads Country In International Student Enrollment
Especially within the humanities—in departments such as English, philosophy and sociology—a significant proportion of graduates depend on entrance into the world of academia to make a career out of their scholarly pursuits.
As college graduates continue pursing their academic interests with advanced degrees and the number of tenured faculty positions continue to shrink throughout the country, many highly qualified professors are having to choose between accepting adjunct or non-tenure track faculty positions that fall below their qualifications, or having to find a living by some other means altogether.
"The trend in all colleges is to provide tenure for fewer and fewer people to create an elite system," explained Cecilia Woloch, a former English Professor at USC who resigned after her own frustrations with the tenure system. "When you are denied tenure, it's the kiss of death. Not only are you forced to leave your current teaching position, but afterwards you can only get hired for adjunct positions."
READ MORE: USC Professor Discovers Gender And Racial Inequality In Tenure Grants
While the handbook claims that non-tenure track faculty are of a lower caliber, many USC students have reported that many of their classes with non-tenure- track professors have been among the most rewarding in their time at the university.
As a USC student in the Thornton choral program noted, some of the tenured professors are "incredible musicians" but have their "artistic faculties reduced by having to pander for academic tenure."
By contrast, non-tenure track faculty members are continually forced to reaffirm their right to remain at the university.
"It appears that a lot of universities don't respect their non-tenure tract faculty," said a current graduate student in the humanities who wished to remain anonymous. "They don't pay them as much or give them as much recognition even when they are being just as innovative and beneficial to the universities."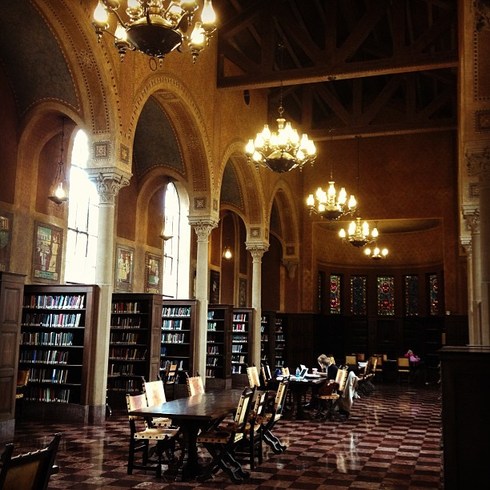 Adjunct professors face even more trying circumstances—making a couple thousand dollars per course, and work without retirement or health benefits, all the while knowing that they can loose their jobs at the end of the semester. In addition to trying to build a body of original research worthy of earning them a full time position, adjunct professors are often teaching as many as five classes per semester at various college campuses.
"I am a USC adjunct prof with 20 years professional experience and an M.A. from Yale. I teach 2 classes per semester. I am paid $16 k a year with no bennies," wrote a professor in response to a previous article touching on the issue. "Tenured professors in my own department teach the same load and get paid TEN TIMES more with lifetime job security."
READ MORE: Tenure System And Celebrity Hires Hurt Quality Of USC Faculty
While professors throughout the country are facing similar battles of not receiving adequate acknowledgement for their time, abilities and dedication to serving their students, USC's increased reliance on adjunct and non-tenure track faculty is particularly concerning giving the tremendous influx of funding that the university has recently received.
"This generation of Trojans set the bar even higher," said USC President Max Nikias at a fundraising event last fall. "We announced this audacious goal [of raising $6 billion] during the greatest economic downturn since the Great Depression. . . and USC has already raised $3 billion in just three years."
As a corporation, USC should be making use of its tremendous increase in funds to increase the leaning environment for students and adequately rewarding professors for their contributions to the university.
"USC prefers big names to great teachers," remarked a third-year English major.
The university's website claims, "USC must work even harder to recruit and foster the careers of transformative faculty whose reputation for productivity and excellence will place the university at the forefront of every intellectual revolution."
Yet, this emphasis on seeking excellence beyond the faculty of USC seems to undermine the excellence of the hundreds of professors who pour their hearts into their research and classes each day.
"Non-star hardworking instructors remain the real 'product' that the corporation sells to potential consumers, said Carol Muske-Dukes, a tenured English Professor at USC. "But the 'stars' are the 'headline acts,' with the implication that they have the same level of teaching dedication."
As the university continues hiring part time faculty members, a record-breaking number of "Judge Widney Professors" have been hired—receiving some of the highest salaries of any university professors in the nation.
"Most other universities today are cutting back on academic excellence, just to survive," said Nikias. "But today USC is able to make incredible investments in academic excellence."
While USC's decisions to recruit former California governor, Arnold Schwarzenegger; former military commander, Gen. David Petreaus; former Chairman of the National Endowment for the Arts, Dana Gioia and former Los Angeles Mayor Antonio Villaraigosa, all in the last few years certainly would be considered "incredible investments," it remains dubious whether these "transformative hires" are the best way to enhance the quality of education that USC provides for its students.
"Celebrity status professors [are] a joke and a slap in the face to those who have committed their entire lives to scholarship in a particular field, only to land in a near-minimum wage job as exploitable cheap labor," wrote an anonymous commenter on a previous article addressing the issues propagated by the tenure system at USC.
"The notion of 'transformative hires' brings in celebrity professors as an attempt at superficial branding, rather than actually improving the quality of education at USC. The university is somehow in a wrong direction in this respect," agreed another commenter.
READ MORE: Villaraigosa Is USC's Newest Policy Professor
What is particularly disconcerting about the recent changes in USC is that USC has attained record-breaking donation sums from various donors, and yet a tremendous number of valuable programs are suffering. While certain professors are being hired to receive six figure salaries, others are feeling pushed out of the university.
"Since my current salary ($60,000) at USC barely constitutes a living wage for Los Angeles as is, continuing on that downward sloping path… would be illogical and self-defeating," wrote Woloch in her letter of resignation to the Deans of USC.
As the 554 signatures in a petition to keep Woloch at USC clearly show, her absence at the university will be deeply felt. One can only hope that such impactful educators do not continue leaving University in coming years, as President Nikias's vision for the future of USC continues to unfold.
As one of the leading universities in California, and in the entire nation, USC is in a prime position to serve as an example of how high standards of academic excellence and equally high standards of faculty recognition can not only help its faculty, but also enhance the academic experience for its students.
Contact Senior News Editor Sara Newman here. Follow her on Twitter.