National
Tenure System And Celebrity Hires Hurt Quality Of USC Faculty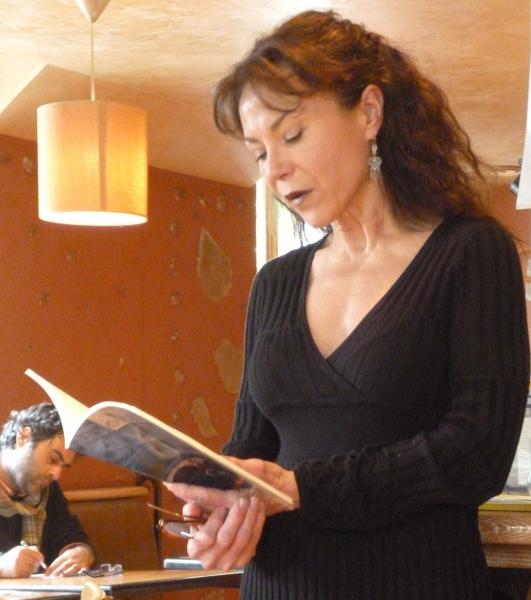 The economically-challenged Los Angeles Unified School District pays its average teacher more than USC pays many members of its faculty.
As the University of Southern California (USC) continues pursuing its program of "transformative hires," the university fails to adequately recognize some of the talented professor already working for the university.
Despite being a recipient of a 2011 National Endowment of the Arts fellowship and the author of five collections of poems, USC poetry professor Cecilia Woloch makes a mere $60,000 per year.
Unless the administration decides to offer the highly acclaimed poet greater recognition and university support, USC may soon lose one of its "transformative" faculty members.
In addition to working as a full-time professor, Woloch has developed two of the most highly-regarded programs in the university's English department: the four-week Poet in Paris emersion program and the service-oriented Writer in the Community program.
Having been inspired to pursue a career in poetry by Woloch's Intro to Poetry and Writer in the Community courses, Kimmery Galindo, a recent USC alumnus, launched an online petition to "Keep Cecilia Woloch at USC."
And with over 500 signatures in the eight days since its launch, it's obvious the the community is deeply invested in keeping Woloch.
"Cecilia not only helped make one of my dreams come true…but she instilled the confidence I needed in order to call myself a Poet." wrote former student Ashley Blakeney in the comment section of the petition. "She not only supports all of my poetic endeavors but is a huge support system in all aspects of my life—creatively and academically…Writers and artists at USC would lose out drastically if she were to leave the school. She deserves much more respect and acknowledgement for the work she does and the opportunities she creates."
Petition signers are doing more than singing Woloch's praises; they are also taking note of the broader implications to the university allowing such a "life-changing" professor leave over monetary scruples.
"With the financial position that USC is in and the abundance of average-at-best professors on the payroll, trying to nickel and dime a genuine 'impact player' like this is nothing short of a crime to the students of present and future," commented USC student EJ Rogers.
Despite the tremendous outpouring of affection for Woloch, Galindo remains skeptical as to whether or not the university will actually listen.
"I don't know that we are going to change USC's mind," said Galindo. "But I know that she hasn't been treated fairly and people need to see just how great of an impact she has had on the lives of her students."
It would be reasonable to assume that having just received the largest donation in USC's history, a $200 million gift from the Dornsife family, the university would be able to increase funding—especially to faculty members like Woloch who are offering innovative solutions to enrich both USC students and the surrounding community. But rather than using the funds to help current professors or grant scholarships to deserving minority students, as the Mork family had requested be done with its large donation given just a month later, the administration decided to allocate a great deal of the Dornsife donation to attracting new celebrity professors.
USC President Max Nikias has chosen a large part of the money towards hiring big-name "transformative" professors including Gen. David Petraeus, Dana Gioia and Arnold Schwarzenegger to help USC continue its mission of becoming an elite university.
While the idea of trying to continually improve the school is laudable, critics say the notion of "transformative hires" brings in celebrity professors as an attempt at superficial branding, rather than actually improving the quality of education at USC.
Yet, even if Nikias had used the funds to grant current professors raises reflective of their contributions towards the university, the rigid distinction between tenure and non-tenure track (NTT) faculty makes it difficult for non-tenured faculty to move up in the ranks of the university—economically or otherwise.
"I took this job because I wanted more stability and I thought that at this prestigious, wealthy institution I could do more, but I didn't think that I was walking into a ghetto," said Woloch. "I would like to see all of the excellent people teaching as NTT have a path. But there is no path between NTT and [tenure] positions; it's a caste system."
Woloch also noted that the private university's tenure system "is ripe for abuse"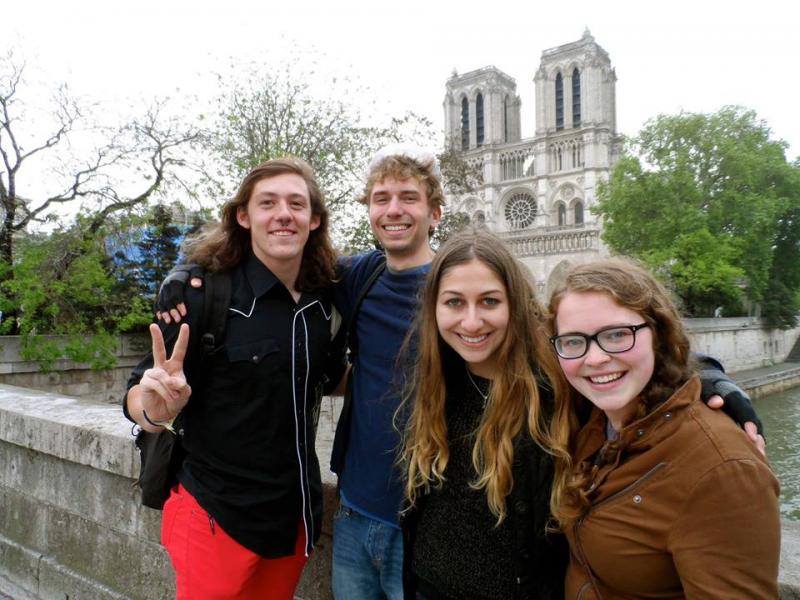 "The administration has gone on record saying that the use of NTT faculty is a 'cost-cutting measure.' In other words, we provide a low-wage labor pool," she added.
It might be easy to blame "the system" for the exploitation propagated by the use of adjunct and non-tenure track faculty, but one should ask how the system was created and who enforces it, noted Woloch.
"The school says they want innovation, but how can you have global impact and be innovative if you have this rigid structure of so many deans and formalities overseeing your every step?" Woloch asked. "Some of the hardest working faculty is non-tenure track with hardly enough room to breathe, but how can you spark innovation if you have people in such limited boxes?"
As many professors and graduate students have noted, relationships between tenured and non-tenure track faculty in USC's English Department are characterized by regard and mutual respect. Yet teachers feel university officials deem non-tenured professors less than their tenured colleauges.
The USC's Faculty Handbook specifies "freedom and economic security, hence, tenure are indispensible to the success of an institution in fulfilling its obligations to its students and to society." With this in mind, it is questionable that so many talented and dedicated faculty member are denied the benefits of tenure. Furthermore, once professors are hired on a non-tenure track, it becomes nearly impossible to ever move up in the academic ranks.
It is especially hard for women and minorities to attain tenure status, even if they are initially hired on the tenure-path. A study conducted and published by USC last October based on the review of 106 tenure hearings in the Social Sciences and Humanities between 1998 and 2012 showed that "Ninety-two percent of white male faculty were awarded tenure at USC" and "fifty-five percent of female and minority faculty were awarded tenure at USC."
The university-sponsored study went so far as to acknowledge that "the relationship between being white and male and being awarded tenure at a substantially higher rate at USC College is consistent across the social sciences and humanities."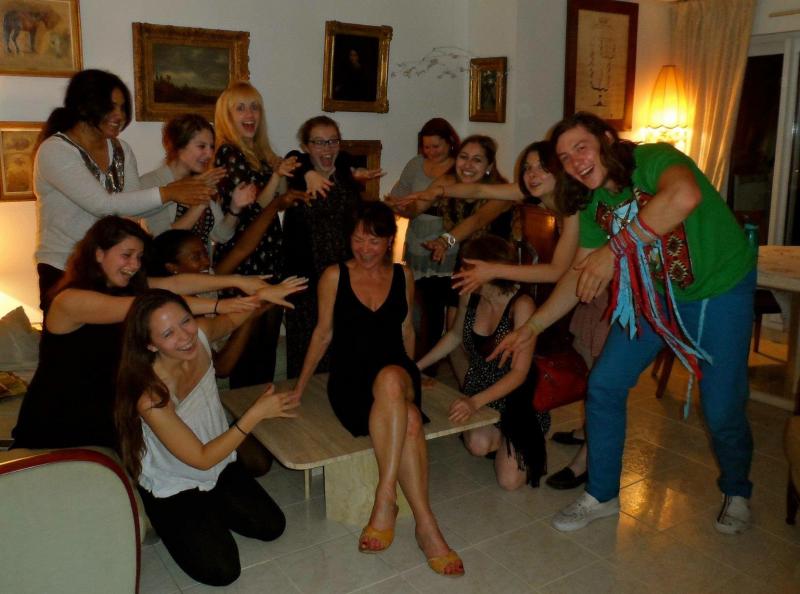 But the frustration that Woloch and other professors at USC are facing in regards to the tenure system is not unique.
"The trend in all colleges is to provide tenure for fewer and fewer people to create an elite system," explained Woloch. "But when you are denied tenure, it's the kiss of death. Not only are you forced to leave your current teaching position, but afterwards you can only get hired for adjunct positions."
Data collected by the National Center for Educational Statistics shows that the percent of college faculty members who were employed only part-time jumped up from 33.3 percent in 1987 to nearly 50 percent in 2009. Of the remaining college faculty members, one quarter of the full-time employees were not on the tenure track.
Yet, adjunct professors, arguably, have it even worse than non-tenured full-time faculty. They have to work towards paying off student loans from graduate school as well as their undergrad years on meager salaries without benefits or any job security—as they can be fired at anytime without reason.
Last month, the issue of exploitation of adjunct faculty was thrown into the national consciousness after an op-ed piece in the Pittsburgh Post-Gazette called attention to the tragic passing of Margaret Mary Vojtko, who had struggled with abject poverty for years despite having worked at Duquesne University for a quarter-century. Even while teaching three classes per semester and two each summer, she was clearing less than $25,000 per year without any health benefits. Towards the end of her life, the 83-year-old was being paid only $10,000 per year while struggling to pay medical bills for cancer treatment.
While this is certainly an extreme example, it is a glaring case of how difficult it truly is to survive in the field of academia without the economic and professional security that tenured professors enjoy.
Contact Associate News Editor Sara Newman here. Tweet her here.