Los Angeles
Villaraigosa Is USC's Newest Policy Professor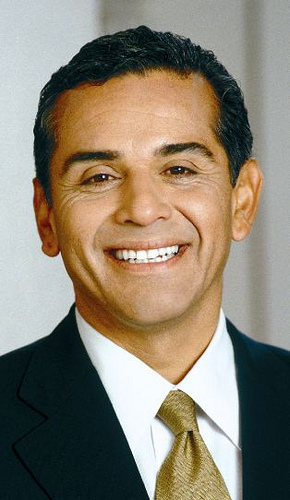 The latest addition to USC's celebrity faculty ranks is someone who should be very familiar to both students and the broader Los Angeles community alike: former mayor Antonio Villaraigosa.
USC announced Friday that Villaraigosa, 60, has been appointed a part-time professor at the Price School of Public Policy, where he will teach undergraduate and graduate level classes on topics "ranging from sustainable planning to public sector executive management."
SEE ALSO: Tenure System And Celebrity Hires Hurt Quality Of USC Faculty
He'll also be in charge of the new USC Villaraigosa Initiative for Restoring the California Dream, which has been vaguely described as "an initiative that will point to 'important ways forward'… on major policy issues." It's not clear what the former mayor will be doing in addition to lecturing, though the school's press release references upcoming projects related to Villaraigosa's expertise in transportation, infrastructure development, public-private partnerships, social innovation, and "the functioning of state government."
Villaraigosa was first elected mayor in 2005, after previous positions as a city councilman and a California state assemblyman. He was reelected in 2009 and served as mayor until earlier this year, when he was termed out from running for reelection. As mayor, Villaraigosa focused heavily on public safety and transportation issues including traffic and metro rail extensions.
His time in office was not without controversy, however: In addition to allegations of nepotism, Villaraigosa was the subject of a 2010 ethics investigation for not reporting gifts he'd received—like courtside Lakers tickets—amounting to tens of thousands of dollars. His personal life was also heavily scrutinized, due to a high-profile affair with TV reporter Mirthala Salinas, which led to his divorce from wife Corina in 2007.
SEE ALSO: Antonio Villaraigosa Plans To "Ride Into The Sunset" After Term
The USC appointment is the sixth new job for Villaraigosa since he left office in July, according to the Los Angeles Times. He was appointed a visiting fellow at Harvard in August, and has also recently announced consulting gigs for the Bipartisan Policy Center, the Banc of California, public relations firm Edelman, and weight management company Herbalife.
Read the full press release here. Read the Los Angeles Times coverage here.
Reach Executive Producer Chrystal Li here.