California
The Six Biggest Problems With The Mortgage Modification Process
This is the final story in a series by Neon Tommy on the foreclosure crisis in L.A. county. See the first and second stories here. Also see our infographic and map detailing L.A.'s hardest-hit areas.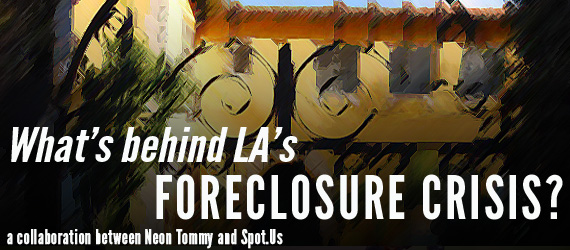 In our last story, we talked about one man's five-year struggle to get a mortgage modification. Below are a few of the biggest problems with the loan modification and foreclosure processes, according to mortgage experts, as well as what can be done about them:
● The rules for loan modifications are unclear, and the results can be unpredictable.
Some homeowners interviewed by Neon Tommy have said that when their loan modification applications are repeatedly rejected, they are kept in the dark about the reasons why.
Georgia Toliver, a widow who lives in South L.A.'s West Adams neighborhood, began applying for a modification with Chase when she lost her income in 2009. Although the bank initially told her the process would take three months, it actually took nearly two years because the bank denied her for having retirement savings in the bank, she said.
Other homeowners interviewed said their banks rejected them from the HAMP program, a government-sponsored loan modification initiative, but wouldn't tell them why or suggest alternatives.
Modifications are also harder to obtain for applicants who speak English as a second language. Vanesa Correa Estrada, a sociologist at UC Riverside who studied the impact of foreclosures on communities of color, said that modifications are often more favorable to white borrowers.
"There are unfortunately unequal outcomes for non-English speakers," she said. "Loan documents should be translated, but they often aren't."
In a March 2009 survey by the California Reinvestment Coalition, 67 percent of mortgage counselors said that their clients of color had worse outcomes in avoiding foreclosure, and they reported that it was largely because of a language barrier with the lender.
"That's something that is very problematic for an immigrant family, and it's also straightforward for how we fix this problem," Estrada said.
● Banks that give embattled homeowners the runaround about who controls their loan.
In any home loan, there is an investor bank and a servicer bank, but it can be hard to tell which one decides whether modifications are granted. The terminology gets confusing fast, but what it basically comes down to is this: When lending banks, or "servicers," issue mortgages, they package those mortgages into "pools" and sell them off to other banks, who are called "investors." When a servicer begins a foreclosure proceeding, they do so in the name of the investor who owns that mortgage. According to the investors, their name is their only involvement in the matter, and the actual decision to foreclose or to modify is up to the lender.
"It can give the impression that the [investor] is filing the foreclosure action," said John Gallagher of Deutsche Bank. "However, all those decisions are made by servicers."
But that's not always the case, according to several of the foreclosure counselors interviewed. The investor generally doesn't manage individual loans, but their exact role is unclear, since many servicers say it's their investors who actually call the shots. For example, Chase spokesman Gary Kishner said the bank's investors must approve trial modifications before they are issued.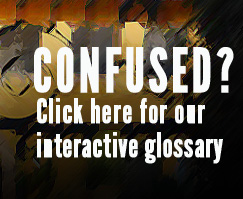 "The investors are the ones who tell the servicing agency what guidelines to follow," said Jason Yancey, a former mortgage broker who now works for Operation Hope, a civil rights organization in Los Angeles. "The servicing agent is like the landlord - they just collect the rent. The investor determines what they can and can't do."
Other housing counselors, who preferred to remain anonymous because of pending legal action against banks, said that in some cases investors have allowed foreclosures to proceed while a servicer was still processing the loan modification.
Meanwhile, servicers blame the investors for rejected modification applications. When Mike Givens, a Lakewood resident, asked Wells Fargo why his application for a modification was rejected three times, the reply was that the investor who owns his loan wouldn't allow it.
"But the investor is also Wells Fargo," Givens said. For him, that raises the question, "Why can't they just talk to one another?"
It can be hard to tell just how much power an investor has in each case. Investors like Deutsche Bank have put out two-page explanations of their role in the process in order to clarify it for concerned homeowners.
To ensure that modification and foreclosure rules are being followed, mortgage aid organizations have encouraged investors to check up on their servicing agents. For example, starting in August 2007, Deutsche Bank has sent memos to its servicers cautioning them to comply with foreclosure laws and urging them to maintain foreclosed properties to preserve the property values of neighboring houses.
● Banks that evict tenants in a rental property when a landlord fails to pay the mortgage
Lisa Lopez, a single mother living in Agoura Hills, near Thousand Oaks, said her landlord never told her the apartment building she had recently rented was in foreclosure. She found out when glossy mailers reading, "It's not too late to save your home!" began arriving at the property, months after she had signed her lease, she said.
Nearly 40 percent of foreclosures in California are rental properties, and over 500,000 tenants have been affected by foreclosures in the past three years, according to Tenants Together, an advocacy group for renters.
"Unlike homeowners who can see it coming, many tenants are blindsided by landlord's foreclosure," said Gabe Treves, a program coordinator. Meanwhile, in many cases the landlord will have lost interest in maintaining the property and it will fall into disrepair.
Tenants are often kept in the dark about a landlord's impending foreclosure because landlords want to continue to collect rent, Treves said.
If the apartment building does go into foreclosure, it is illegal for the bank to evict the tenants without a 90-day notice. However, counselors from multiple organizations said banks often ignore the law, evicting tenants after foreclosure so they can sell the property. Though exact numbers are not available, Treves said most tenants in this situation are pressured to leave their homes on short notice.
According to several organizations interviewed, the eviction process involves a bank sending a real estate agent to offer the tenant what's known as "cash for keys" - a small sum of money in exchange for the tenant moving out within days. Often, tenants are told that unless they accept, they will be evicted immediately.
Those who do leave may have trouble finding housing on short notice and may end up homeless or in substandard housing.
"Many are working class, and they really struggle to find a suitable housing replacement in the short amount of time," Treves said. "They may receive some money in a cash for keys situation, but typically not enough to cover moving costs."
Those who stay in the foreclosed property are, in many cases, subjected to "slum-level living conditions" because banks can make for reluctant landlords, preferring to sell the property than to maintain it.
Kevin Stein, associate director of the California Reinvestment Coalition, said that the illegal eviction of tenants is one way aid groups get investors to pay attention to the abuses of their servicers on the ground. Because the foreclosure is carried out in the name of the investor, investors might be oblivious to the fact that they're breaking the law by evicting tenants of landlords whose loans they own.
"If something was done in your name, and these are agents of yours, you're violating the law and you have no idea," Stein said. "The investors don't see it as part of their job."
● Banks that proceed with foreclosures even while homeowners are awaiting a modification decision.
Several of the homeowners interviewed said they'd been threatened with foreclosure while their modification was being considered.
"People were desperately trying to postpone a sale because they are waiting for a modification decision," said Dorothy Herrera, an attorney with the Legal Aid Foundation in Los Angeles. "Modification consideration or a trial period agreement should have stopped the sale from happening, but it didn't."
In December 2010, Acting Comptroller of the Currency John Walsh directed banks to halt foreclosure proceedings while they evaluate a borrower's mortgage modification application. Before that, countless homeowners had been staving off foreclosure as they frantically called their lender to check on their modification.
In a July 2010 survey of mortgage counselors by the California Reinvestment Coalition, 60 percent of mortgage counselors said they have had multiple clients enter foreclosure while their modifications were in process.
Some have even been granted a modification only to be foreclosed on a few months later. Yvonne Mariajimenez of Neighborhood Legal Services said one of her clients had been making four months of payments on a modification when she got a letter telling her, "you're in foreclosure."
"The chaos in the banks is so bad that they can't even keep track," Mariajimenez said. "People thought they had gotten their lives back, but the bank said, 'we have no record of your modification.'"
● Banks lose paperwork or ask people to re-send modification applications repeatedly.
Mike Givens, a homeowner in Lakewood, said he had to fax in the same paycheck stubs dozens of times to Wells Fargo.
"It got so bad I bought a fax machine," he said. "It was cheaper than going to Kinko's every time."
In fact, 100 percent of the foreclosure-aid counselors interviewed for a July 2010 survey by the California Reinvestment Coalition reported having to re-fax the same information repeatedly on behalf of their clients.
Besides the obvious problem - that faxing is about as technologically advanced as dial-up modems and car phones - the repeated re-submitting can delay a process in which time is of the essence.
Kishner, from Chase, said that it's not unusual for organizations that manage so many customers to misplace documents on occasion. He also points out that to remain eligible for a modification, the customer's documents must be no older than three to six months, depending on the modification program. That means customers must re-submit the most up-to-date versions of documents to qualify.
Kathleen Day from the Center for Responsible Lending, said the process could be simplified if banks would acknowledge and electronically store all the loan modification documents they receive.
After all, she said, "If banks can keep track of a checking account, they can keep track of a modification."
● When applicants call their lender to check on their modification, they can never reach the same person
Kai Schmoll, a homeowner in Mt. Washington, said the hardest part about his loan modification process is that he can't reach a case manager, or even the same person twice, when he calls Bank of America.
"We just get whatever representative happened to pick up the line," Schmoll said. "We would get some random person who had no idea what was going on with our application."
Didi Pano, in Lakewood, had the same problem. Sometimes, she said the person on the line would tell her that her modification was denied, and other times, they would say they were still evaluating it.
"I could never talk to someone who was actually reviewing my file. I would always get the phone-answering people," she said.
This modification-status limbo adds to the stress of waiting for a response on an undetermined timeline.
Schmoll said the bank lost his paperwork seven times. Then one day, the person who answered the phone said he was close to getting approved for a modification. Then, he said, the offer was simply pulled off the table.
"We were like, 'Well so-and-so told us we were about to get a modification.'" he said. "They said, 'Well so-and-so doesn't work here anymore.'"
Some banks, like Wells Fargo, have begun assigning specific case managers to each modification applicant, along with a back-up person in case the assigned manager is out.
Patrick Dunlevy, an attorney with the Consumer Law Project, said that while dedicated case managers would be an ideal arrangement, this issue could also be overcome with a revamped computer system, where the computers in one of the bank's departments were accessible by other departments and agents.
"The computers need to not be in silos," he said. "If I call in and say I've just spoken to someone on the foreclosure side [of a bank], and they told me to call customer service, those two computer systems can't talk to each other. It's often the case that when you call back you can't see what that first person has put in the computer."