California
In South L.A., Troubled Homeowners Struggle With Banks, Miss Out On Aid
This is the first in a series of stories by Neon Tommy on the foreclosure crisis in L.A. county. Also see our infographic and map detailing L.A.'s hardest-hit areas.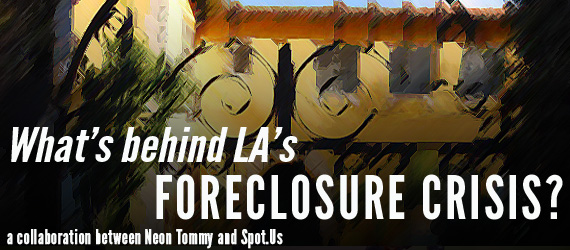 When spiraling bills made it hard to afford her mortgage, KimMarie Johnson-Roussell thought the equity in her South Los Angeles home held the answer to her financial woes. That is, until the price of her house became her biggest money problem of all.
Roussell has short, gray hair and bustles with energy, despite the fibromyalgia that makes it difficult for her to work. In 1991, the Panama native and her mother bought their modest home in Windsor Hills, a middle-class, predominantly African-American neighborhood.
Recently, while her 4-year-old granddaughter watched one of the "Harry Potter" movies in a back room, Roussell spread out her home loan documents on her dining room table, wondering where it all went wrong.
Empty homes are a startling sight in this neighborhood. In the 1950s, it became an enclave of established African-American professionals, and in the early 2000s many families used the growing equity in their homes to refinance and fund business enterprises, college expenses and the like, says Christopher Jimenez Y West, a professor of African American Studies at Pasadena City College. Many were blindsided when growing interest rates or recession-driven hardship made on-time loan payments increasingly elusive.
Unfortunately, many elderly and unemployed homeowners in this and other South L.A. neighborhoods are falling through one of the last remaining safety nets. Like the nearly 60 percent of homeowners facing foreclosure in L.A. County, Roussell took a cash-out refinance loan, making her ineligible for nearly $2 billion in federal funds that became available in January to help underwater home owners, according to Neighborhood Legal Services. The plan, called "Keep Your Home California," only help homeowners without a cash-out refinance loan.
Roussell's story represents countless more like it uncovered during a Neon Tommy investigation of foreclosures in Los Angeles County. As part of the series, Neon Tommy analyzed foreclosure records from January to October of 2010. Although the foreclosure crisis in South L.A. and its neighboring communities has not garnered the same publicity as that of the Antelope Valley, the region is home to two of the 10 zip codes with the most foreclosures in the county. There were 296 foreclosures in the 90650 zip code in Norwalk and 271 in the 90003 zip code in Florence-Graham.
Roussell's husband, who had been sick with hepatitis C and was waiting for a liver transplant for years, died in 2003, leaving her struggling to cope with his medical bills and funeral expenses. Soon afterward, her husband's Social Security payments stopped coming, shrinking Roussell's income from $3,500 per month to less than $1,000, barely enough to cover her mortgage.
"Those years are such a blur," she said. "We had a lot of bills and things that needed to be cleared up. The creditors were coming after me."
An acquaintance of hers who worked for American Mortgage suggested refinancing - essentially taking out a loan against the equity in her house.
Although Roussell wanted a fixed-rate loan, the agent suggested an adjustable-rate loan – one in which the interest rate varies based on the market.
She refinanced again in 2005, taking out $40,000 to help pay for her daughter's college education at the University of California at Merced.
Two years later, the interest rate on her home had risen so much that her house payment doubled to $2,000. In 2008 she began having trouble paying her mortgage. She said she called her lender, Bank of America, three times a week, asking if anything could be done about her loan, which had swelled from the $150,000 she had previously owed to $340,000 - largely interest from the bad loan she had gotten when she originally refinanced.
Her story quickly turned into the classic foreclosure nightmare: She said she could never reach the same person at the bank to talk about her loan, getting someone in Texas one day and someone in North Dakota another. Bank representatives asked her to fax and send paperwork and pay stubs repeatedly, then claimed they didn't receive the documents.
Soon, the bank was threatening monthly to sell her home even while her modification was being considered, she said.
"Had I known the banking system was like this, I would not have been in this position," Roussell said. "I wouldn't have gotten myself in so much debt."
The foreclosure trend is partly the result of predatory lending practices that selectively targeted elderly people and minorities, according to foreclosure aid groups interviewed. Having been lured into obscure and financially destructive home loans, these homeowners must now wade through complex bank bureaucracy to secure mortgage modifications as they fend off foreclosure. And although the "Keep Your Home California" program will help some jobless homeowners, not all lenders are participating, and people who refinanced to cover expenses are not eligible for the funds.
That's a devastating blow to areas like South L.A., where many residents were close to paying off their homes but had refinanced to cover emergency expenses, said Yvonne Mariajimenez, the deputy director of Neighborhood Legal Services.
"We're seeing the demise of the African-American middle class," she said. "These are older homeowners who owned very little. Unscrupulous banking institutions saw real nest eggs there, and they enticed them to take out their equity."
A push to expand ownership - at any cost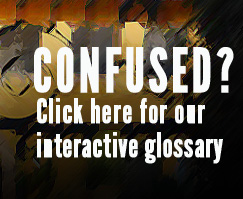 The high-interest refinancing loans are just one of the many types of corrosive loan "products" peddled to lower-income families while the housing bubble was inflating.
Clinton- and Bush-era policies emphasized home ownership as a staple of American life, with new types of loans created for families whose income or credit disqualified them for "prime," or low-interest rate, mortgages. These products included adjustable-rate mortgages, in which the interest rate rises with the securities market, and negative-amortization loans, in which the borrower pays less than the interest on a loan as their monthly payment, thereby owing more and more on their home each month.
These substandard loans were mainly pushed on minority families, both because they were more likely to have worse credit ratings and because loan officers could capitalize on their lack of language skills or financial literacy, according to reports from the California Reinvestment Coalition and the University of California at Riverside. A study by Vanesa Estrada Correa, a sociologist at UC Riverside, found that in 2007, more than 30 percent of mortgages to Latino and African homebuyers in Riverside and San Bernardino counties were subprime loans while fewer than 15 percent of white homebuyers had subprime loans.
Across the country, about 1 in 6 Latino homeowners and 1 in 10 black homeowners have either lost their homes already or are at "imminent risk," compared with 1 in 14 white homeowners, according to the Center for Responsible Lending. A HUD/Treasury Report found that "subprime lending is disproportionately concentrated in low-income minority neighborhoods" and that "in particular, borrowers in black neighborhoods rely heavily on subprime lending when refinancing their mortgages."
Roussell, who is black, was offered a "pick-a-payment" loan when she refinanced, a type of adjustable-rate mortgage in which her monthly payment was less than the interest, causing the cost of her home to grow each month as the interest compounded.
In fact, black families were more likely to be offered suprime loans even when buying houses in middle-class neighborhoods, Correa found, and they were more likely to be denied for prime loans. According to the California Reinvestment Coalition, Bank of America and Citigroup were three times as likely to deny loans to minorities than to whites in L.A. in 2008.
"Sometimes things aren't illegal, they're just not right," said Dorothy Herrera, a lawyer with the Legal Aid Foundation of Los Angeles, who has seen the same trend among her organization's clients.
Jason Yancey was a loan officer with Ameriquest before he became a program coordinator with Operation Hope, a civil rights nonprofit. At Operation Hope, he uses his knowledge about loans to try to help underwater homeowners avoid foreclosure. While at Ameriquest, he said he was careful to counsel new home buyers about the type of loan they were getting and about the dangers of out-of-control interest rates. But other loan officers were not as prudent, offering confusing and risky loans to unsuspecting home buyers, he said.
"The people they were targeting didn't ask the question as to what the interest rate was," he said. "And the officer didn't explain the type of loan they were getting."
A modification morass

People who are struggling with their mortgages see loan modification as a lifeline - a strategy that can reduce their interest rate or make their monthly payment manageable again. Unfortunately, many spend months and years hammering away at a modification as banks misfile applicants' paperwork or deny them without an explanation.
To make matters worse, many homeowners are stripped of their last remaining savings by scam artists who extort the growing demand for loan modifications. Three of the homeowners interviewed, all from South Los Angeles, said they were promised mortgage modifications by various law firms in exchange for thousands of dollars up front.
A law passed in October 2009 made illegal any offers to provide a mortgage service in exchange for an up-front payment. Those who offer modifications for money are generally, "people who have mortgage backgrounds who will work the other side of the coin," Yancey said, adding, "Anyone who promises you a modification is a red flag."
That's because only the lender is the ultimate arbiter of a loan modification.
One of the few bastions of hope for underwater homeowners is the Neighborhood Assistance Corporation of America, or NACA, which held a 10-day event in the L.A. Sports Arena at the end of January. There, thousands of troubled homeowners waited for hours for a chance to get mortgage modifications from bank counselors stationed on the stadium floor.
The sport's complex's bleachers were lined with people, each clutching mortgage documents and staring intently at the mortgage representatives and phone banks on the court below. Like camp counselors, red-shirted volunteers shouted instructions at the participants after first getting their attention with a call-and-answer "Good morning!" routine. As I walked the aisles, a few people said they couldn't talk to me because they were too nervous.
At one point, a NACA representative brought a blonde woman to the podium on the stage in the middle of the arena. He invited her to share her tale of hardship (divorce), and to reveal the success she had by talking to bank counselors that day (a new lower interest rate). There was some scattered applause and some vigorous muttering in the bleachers.
The reason people come to NACA is the same reason they turn to other foreclosure aid groups: They can no longer afford their mortgage payments and, after trying for months to get modifications, they realized they were simply not making any progress on their own.
Shirley, a NACA attendee from South Los Angeles, who asked to be identified only by her first name, said she began trying to get a modification in 2007 when she realized that she would soon be unable to make the payments on her home. Her adjustable-rate mortgage meant her payments increased by 5 percent every year.
Eight months ago, she said Bank of America called her and told her she had been approved for a trial modification, lowering her payments by $100 each month. Then a month ago the bank sent her a letter saying she was no longer eligible for a trial modification, and that she owed the difference for her last eight months of lower payments, she said.
"I can't afford to pay that, so I've been a month behind every month," she said. "Sometimes [Bank of America] calls me 10 or 12 times a day."
She came to NACA when she was at her wits end, knowing that the salary from her government job would soon fail to cover her mortgage.
"I'm not sure if this is gonna benefit me or not," she said, "but I'm not going to pass up a free opportunity to get some help."
Two other attendees from South L.A., Miguel Ramirez and DiAnn Johnson, have Bank of America home loans and were still waiting on modifications years after starting the process. The bank's representatives keep them in limbo, they said, asking them to re-send documents and wait for months without an approval or denial.
"One time they sent me a letter apologizing for the delay, saying they had filed my paperwork and will get to it soon," Johnson said. "That was a year ago."
Over the course of a two-month period, Neon Tommy sent Bank of America multiple e-mails and a letter asking for their comment, and we called their media office many times. So far they have not responded.
The NACA participants' problems are not out of the ordinary. A June 2010 survey of 50 California housing counselors found that it's "very common" for homeowners to be denied a permanent modification after making trial modification payments for six months or more. A national survey also found that less than half of qualified borrowers receive modifications. Some of the foreclosure counselors interviewed said the outcomes are often less favorable for minority applicants.
That's because banks generally stand to gain more from foreclosing on a home than modifying the owner's loan, according to a 2009 report by the National Consumer Law Center.
"A servicer deciding between a foreclosure and a loan modification faces the prospect of near certain loss if the loan is modified, and no penalty, but potential profit, if the home is foreclosed," the report explains. The fees and interest that banks make from outstanding principal balances on home mortgages form a substantial chunk of their income, and these fees are even higher if the borrower is in default.
"Banks raise all these hurdles to getting a modification, and the reason for that is the banks don't really want to do the loan modification in the first place," said Patrick Dunlevy, an attorney with the Consumer Law Project.
NACA spokesman Darren Duarte estimated that about half of attendees at the L.A. NACA event were able to secure modifications, most on the same day. One of them was Miguel Ramirez, who got the rate on his Bank of America loan decreased from 7.4 to 5.25 percent. Before then, he said he had been hounding the bank for a modification since he lost his job in February 2009, but had been getting "the run around."
At NACA, Ramirez said he had finally cornered the bank and gotten the attention he felt he deserved.
"It was like when you're in elementary school, and some kid owes you a quarter so you have to chase them around the playground all day," Ramirez said. "NACA basically tracked the bank down for us and said, 'there's nowhere for you to go, and you have to work with these people.'"
The decline of diverse neighborhoods

Not even NACA can help everyone, though. In her South L.A. neighborhood, Roussell says some residents have given up fighting for a modification and simply walk away from their homes.
That's highly detrimental to the long-term health of the neighborhood, Yancey said. "You're taking away stakeholders, and it's damaging for generations," he said. "You have abandoned properties that are open for crime."
On the positive side, Estrada Correa said many of the predatory loan products once offered to homeowners are no longer available, and the foreclosure crisis has ushered in a new era of caution among lenders.
"The approach to housing is not going to be just get families into homes no matter what," she said. "There's going to be a balance of making sure people are aware of the financial terms when they're signing the paperwork."
With the help of Mariajimenez, Roussell finally got a modification in January 2010, nearly two years after she started the process. But she's one of the lucky ones.
There are fewer than 300 lawyers total in all of the legal services programs in Los Angeles. That means, "even if we were all working on foreclosures, we would not even make a dent," Mariajimenez said.
When Roussell's modification came, it called for monthly payments amounting to about $250 more than before she refinanced. As part of the plan, Bank of America also insisted that Roussell sign up for homeowners insurance that costs $1,300 more per year than her former comprehensive coverage. In April, the bank also said they miscalculated her escrow payment and needed to increase it by $200.
"You guys are trying to set me up for failure here," she said, exasperated. "You're a big company and I'm a little person. You can't get your paperwork together but I'm complying with your demands."
To try to decrease her insurance payment, Roussell occasionally goes to her local Bank of America branch and attempts to talk to the tellers there about her predicament.
"They know I'm gonna be there for a minute and my attitude is not going to be so nice when I leave," she said.
She said she hasn't gotten anywhere with them, but that she and Mariajimenez are still pushing to get it resolved. Roussell said the legal and bureaucratic hassle is worth it.
"If there is a chance that you might win," she said, "and you know that you're right, why not fight?"
Story, graphics and glossary by Olga Khazan. Video by reporter Helen Jeong.
To reach Olga Khazan, click here. Follow her on Twitter here.