California
A Very Long Modification: One Homeowner's Fight To Keep His House
This is the third part in a series of stories by Neon Tommy on the foreclosure crisis in L.A. See the first story in the series here. See our graphic and map of the banks and zipcodes with the most foreclosures here.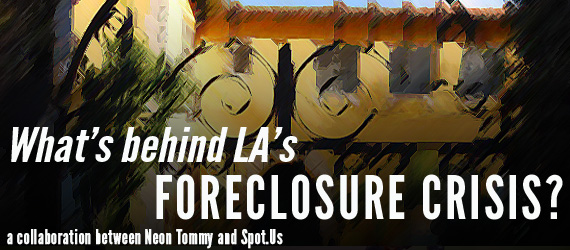 For homeowners who are in danger of foreclosure, a loan modification is a last resort that can lower their interest rate or monthly payment. Unfortunately, in many cases the process proves to be confusing, prolonged and opaque. The result: Thousands of underwater homeowners accumulate overdue payments while they struggle to navigate the modification bureaucracy. This story is the third part of a Neon Tommy investigation into foreclosures in L.A. County and draws on dozens of interviews with homeowners, academics and mortgage counselors.
"Save the Dream" is a motto used by the Neighborhood Assistance Corporation of America, an organization that helps underwater homeowners get lower mortgage rates.
But after trying unsuccessfully to secure his own modification for more than four years, homeowner Osavaldo Paganini has a better idea for a slogan: "Kill the nightmare."
Paganini is a 50-year-old divorced Argentinian who has lived in America for 15 years. His balding head is wreathed by long, graying hairs. He has a wry smile and speaks with vigorous enthusiasm, like a South American soccer coach explaining a big loss.
In 2005, he and his sister bought a small, peach stucco house in Hawthorne for $495,000. He worked as a newspaper delivery man, throwing papers for at least three different publications at a time for most of his life in the U.S. Financially, he was doing fine, pulling in nearly $70,000 a year through a combination of his jobs and taking in boarders. But in 2006 one of the papers, the Wall Street Journal, laid him off, and his income was drastically cut.
That event set off a years-long process of appeals for a loan modification, repeated rejections and urgent calls to postpone the foreclosure of his home. In the end, Paganini took his plea for a modification all the way to the governor's office. His bank eventually responded, but not how he expected.
***
Since the housing bubble burst, Paganini's house has been valued at less than $300,000, meaning he owes more on his home than it's currently worth. His sister, who is now in graduate school in Argentina, can no longer help him with the mortgage. Unable to find extra work, Paganini knew he wouldn't be able to make his $2200 mortgage payments. That's when he called his bank, Wells Fargo, asking for an extension on his loan term so that he could get a lower monthly payment, he said.
"I'm gonna need some help," he told the bank.
The bank told him the only way it could help is if he began missing payments, he said.
"Are you smoking something?" he asked incredulously.
So even though he could afford to make part of his payment, Paganini began skipping all of it, believing it was the only way he could get a modification. He also began sending in the usual reams of financial paperwork: pay stubs, bills, credit card information and the like.
He sent the paperwork again and again because, he said, Wells Fargo repeatedly claimed not to have received it.
Sometimes when Paganini would call, the bank said his application was being reviewed, and sometimes they said they hadn't received the necessary documents. It was hard to keep track because each time he spoke with a different bank representative.
"You get the feeling that when you talk to them they didn't even know what is happening inside of the bank," he said. "After hours and hours of being on the phone, that's a really frustrating feeling."
The bank declined to comment on Paganini's case for this article, but Wells Fargo spokesman James Hines said in an e-mail interview that last year the bank made several improvements to their workflow and created a "document imaging" system to better organize their paperwork. Hines also said that in June 2010 Wells Fargo began assigning individual counselors to mortgage modification seekers so that customers can work with one person from start to finish.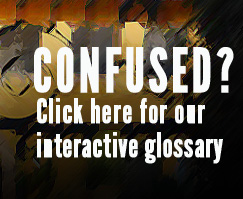 After he was denied, Paganini begged Wells Fargo to tell him the name of the investor for his mortgage. Investors are the financial institutions who buy bundles of mortgages from other banks. Some homeowners-rights activists (and homeowners themselves) believe that the investors are the ultimate arbiters of the modification decision, but many investors deny having any say in the matter.
"The system is very complex," Paganini said. "It took me a year to find out who was the investor because no one wanted to tell me. I said I wanted to contact the investor, but they said, 'We can't tell you that.'"
Finally, Wells Fargo sent a letter telling Paganini that Bank of America owned his loan and gave him a customer service number to call.
The number didn't work, he said.
Paganini then enlisted his daughter, 20-year-old Agustina, to write letters on his behalf to U.S. Sen. Barbara Boxer and Gov. Arnold Schwarzenegger. ("Her English is better than mine," he said.)
Sitting at his kitchen table, he pulled a letter out of an enormous leather bag in which he keeps all of his mortgage paperwork, including records of all of the times he's called Wells Fargo. On gubernatorial stationary, Schwarzenegger's office told him they'd do "whatever they could for him."
Paganini said he applied for a modification six times. The first three times, he said he heard nothing. The fourth and fifth times, the bank said his income was too low to qualify.
In 2009, he sold his truck and listed it as additional income. He called the bank to stop foreclosure on his house at least 10 times, saying the bank should hold off because he was still applying for a modification.
"I lost my faith and my confidence in myself every time they denied me," he said.
Finally, on the December morning I met him, Paganini received his modification in the mail. His new payment was $3,700, which is $1,500 more than he was paying in 2006. It included all of the payments, interest and fees he had been skipping for the past three years.
"I'm not going to sign this," he said with a sigh. "It's a joke."
The ordeal fills Paganini with mixed feelings about his new home country. The nice thing about America, he said, is that you can own whatever you want - as long as you can pay for it.
It's true that here Paganini found far more opportunities than he would have in Argentina. To even make a decent living there, he said, is its own challenge.
But through his quest for a modification, Paganini also discovered the more brutal side to the American economic engine. He can't understand the rationale of the mortgage-backed security market, in which pools of home loans are bought and sold.
"You're bidding against or toward something that might happen, and that shouldn't be something you do with a house," he said.
To Paganini, having a house is a basic human necessity. One of the reasons for his divorce was that his wife didn't agree that having a house was an utmost priority. Now, he can't believe that he's precariously close to losing his.
"A house is the most important thing for a family," he said. "It's your identity. It's so you know you belong somewhere. It's not an instrument to make money."