Film and TV
'I Am Cait' Premiere: 7 Things We Learned About Caitlyn Jenner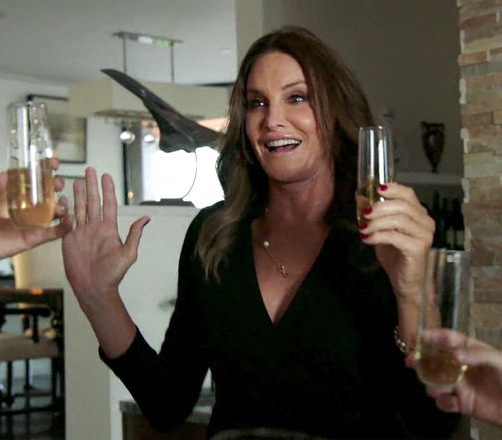 Caitlyn Jenner's highly anticipated docuseries "I Am Cait" premiered Tuesday, July 27. The eight-part program will serve as a tool to help transgender youth, as well as tell the former Olympian's personal story.
Judging from the premiere, "I Am Cait" is slated to be E! Network's most successful series. Already, we've learned so much about Bruce Jenner's transition to Caitlyn Jenner, and previews suggest we still have so much more to find out about.
READ MORE: Caitlyn Jenner Takes On Transgender Issues In 'I Am Cait'
Here's seven things we learned about Caitlyn Jenner:
She started shooting "I Am Cait" on June 1 -- the day her Vanity Fair cover was unveiled.
The first episode opens with Jenner at her Malibu home, watching a news video about the newly unveiled "Call Me Cait" shoot. Stepson Rob Kardashian is the first family member to call her and offer his congratulations. "Your cover looks amazing," he said.
Kim Kardashian West was the one who told her that she was on track to break President Barack Obama's Twitter record.
Next up to phone Jenner is Kim Kardashian West, another proud stepchild. The reality television queen told Jenner that she was on track to break the president's Twitter record of reaching one million Twitter followers. As it turns out, Jenner inched out Obama by less than an hour and currently holds the record.
Her mother Esther Jenner had no idea about Caitlyn Jenner, but the family is willing to accept her.
At first, the family was hesitant about meeting Caitlyn and were uncertain over pronouns. They continued to refer to her as "Bruce." Once her mother and Caitlyn's two sisters Pam and Lisa arrived to Los Angeles and met her for the first time, the tension soon slipped away. Jenner also said her Kardashian-Jenner family members voiced their support, but most of them had yet to meet her new persona.
READ MORE: Eminem Calls Out 15 Stars In Expletive-Filled Rap, Including Caitlyn Jenner, Bill Cosby And Donald Trump
Kylie Jenner met Caitlyn over FaceTime… and had no reaction.
To be fair, the seventeen-year-old said she felt "loopy" after a dentist appointment at the time. She FaceTimed Caitlyn -- who forgot she was in full glam -- and discovered her new look. Caitlyn said she didn't want to scare Kylie, but the youngest Kardashian-Jenner sister brushed it off and complimented her new look.
She has Kanye West's support.
Surprisingly, Kim brought her husband Kanye West to meet Jenner for the first time during the premiere episode. He gave Caitlyn an uncertain pat on the back upon arrival, but he was supportive of her transition. He told her to disregard what others had to say.
She's willing to take on ex-wife Kris Jenner in a "Who Wore It Better?" face-off.
Kim went through Jenner's closet and discovered a dress that her mother -- formerly the wife of Bruce Jenner -- also owns. The two giggle over a possible "Who Wore It Better?" moment.
READ MORE: Meeting Caitlyn Jenner: Celebs And Fans Tweet Their Support
A picture of her newly transitioned self was priced at $250,000.
Jenner said she is careful to avoid paparazzi, especially because there was a $250,000 price ticket on her head to any photographer who managed to snap a picture of her new look.
"I Am Cait" airs Tuesdays at 8 p.m. on E! Network.