Sports
What Is A Win Worth In College Football?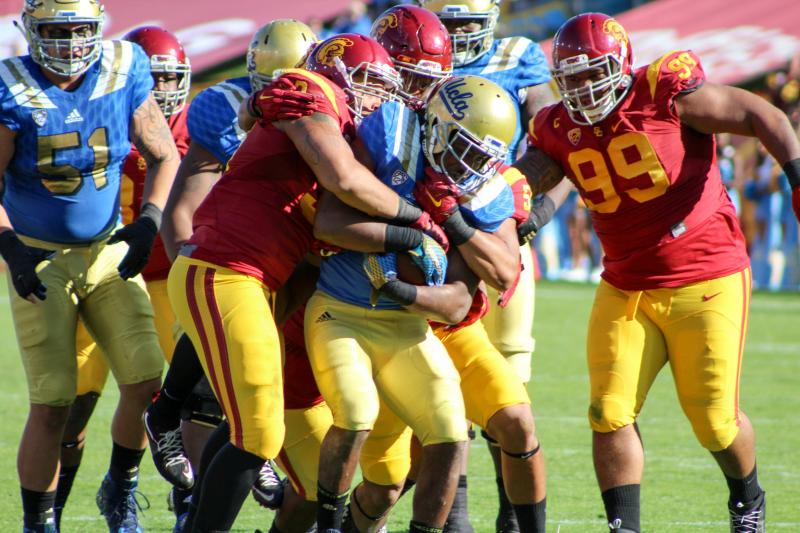 There was more than pride at stake when USC football faced off against rival UCLA last Saturday, winning 40 – 21 and becoming the new Pac-12 Conference South champion.
Such a high profile win also translates into real dollars for the athletic department and the university as a whole — in the form of ticket and merchandise sales, endorsements, television dollars and donations.
This kind of momentum spurs schools to lavish money on football programs, with USC spending $30.5 million and UCLA $26.8 million during the most recent fiscal year. Meanwhile, the University of Alabama spent $51 million, according to data from the Office of Postsecondary Education. Winning bears financial fruit, not to mention the glory that research shows is associated with an uptick in college applicants and alumni donations.
READ MORE: Behind The Commitment
For teams in the "Power Five" conferences, one win typically generates an extra three percent in revenue, or $1 million on average, according to a new study in the journal Management Science, "How Much is a Win Worth?" by Harvard Business Professor Doug Chung.
For major football schools such as the University of Texas at Austin, the University of Alabama, and Ohio State — which are among the highest earning athletic programs, raking in well over $100 million in 2013 to 2014 — the value of a football win is closer to $3 million, the study found.
The money at stake piles on the pressure to win and raises the question of "whether financial considerations should be an overriding concern of institutions responsible for the higher education of students," Chung writes.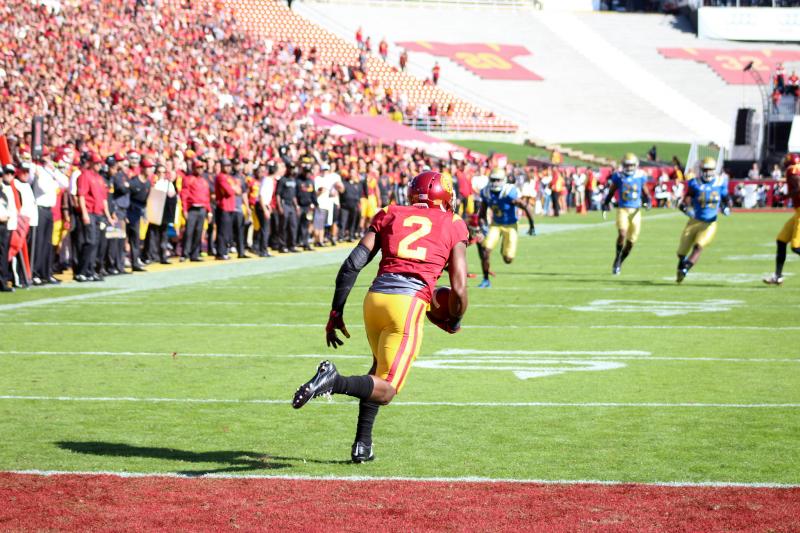 "The core values of the NCAA include integrity, sportsmanship, and the pursuit of excellence in both academics and athletics."
READ MORE: Defensive Coordinator Justin Wilcox's Six Degrees Of Separation
USC football earned $45.8 million in the most recent fiscal year, according to the Equity in Athletics Data Analysis cutting tool from the Office of Postsecondary Education. That's $15.3 million in net profits.
In comparison, the University of Texas at Austin reaped $91.5 million in net revenue during the same time frame. The University of Alabama had $45.9 million in net gains.
"Intercollegiate athletics has become more than simply a tool to promote scholarship and diversity," Chung writes. "It has become commercialized and represents a key source of revenue for many academic institutions."
USC's football reputation can aid in the school's current $6 billion fundraising campaign, says Courtney Brunious, associate director of the USC Sports Business Institute.
"The sports programs generate more press than innovation," he said. "A high profile sports team generates more exposure for the team, more exposure for the school, which could help in fundraising efforts across the board."
"All that money goes toward aiding and developing programs that are helping students, helping everything that goes on at the university."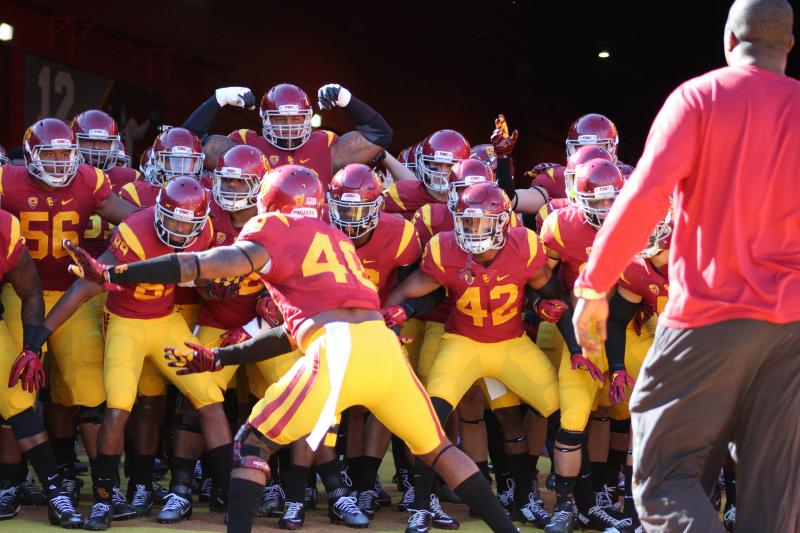 The pressure to win might be felt more acutely at USC and UCLA because of geographic location, says USC Sports, Business and Media Professor Jeff Fellenzer.
READ MORE: Haden Shows Optimism With Helton As Head Coach
"You've got all these entertainment options throughout Southern California," he said. "In addition, when the weather is nice most of the year, you can go to the beach. So winning is very important. You have to generate buzz and excitement. Otherwise there are just other things for them to do."
That's why having a rival is important, says Brunious. "A rivalry creates excitement for a match up," he said, which translates into ticket sales. "It's important because it's something everybody can rally around. Everyone looks forward to that game every year."
Emerging victorious from last Saturday's game against UCLA, USC stands to benefit from additional ticket and merchandise sales, TV revenue, other indirect profits and prestige as it advances on to play Stanford this weekend for the conference title.
Reach Contributor Helen Zhao here or follow her on Twitter here.