California
Terrorist Attacks Raise Concern For Possible Threat On Black Friday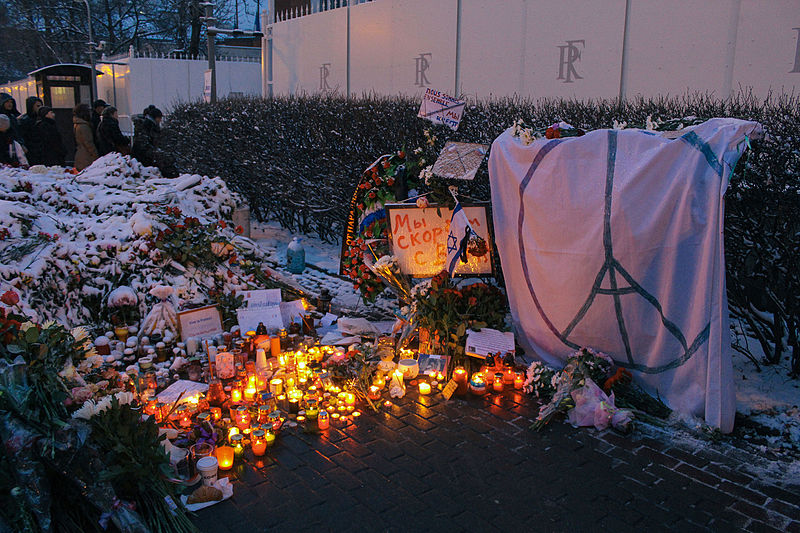 Recent terrorist attacks by the Islamic State, otherwise known as ISIS, around the world have raised the idea of a possible terror attack on the United States. Most recently, the six attacks in Paris that left 129 dead and hundreds injured including an American student causality, added fuel to the fire.
Following the Paris attacks, ISIS threatened to attack in Washington D.C. and released a new propaganda video making threats to also attack in New York City. The video flashes between images of a suicide bomber and Times Square and Herald Square.
With the holidays nearing, there is a growing concern that shopping centers could be the next target. Black Friday, the day after Thanksgiving, known for drawing massive crowds, would make for an opportune day to target the masses.
TV and radio personality Glenn Beck has taken to social media to express his concern. In Beck's Facebook post about the Paris attacks, he addresses the possibility that the U.S. could be the next target of a terrorist attack.
"What happened in Paris may be the beginning of a much larger movement," Beck posted.
In a viral Facebook response, Dennis Dotson from Boston, Mass., shared the same sentiment and urged people to avoid the crowds.
"All of America is going to be one large soft target on Black Friday," Dotson said in the Facebook comment. "We are going to congregate in large masses in areas that cannot be protected properly."
Dotson's post has received thousands of "likes" and many have shared his comment with Facebook friends.
"I am going to share this so those that do not go out on Black Friday will keep this in mind and be on the look out," Cindy Donaldson said in a Facebook post. "He [Dotson] may be wrong, but he may be right."
However, are these fears valid?
University of Southern California assistant professor of clinical marketing Lars Perner said that media coverage of terrorism is feeding into the paranoia of a potential terror attack.
"I think that fears about terror will be driven in large part by media coverage," Perner said. "Realistically speaking for most people, terrorist attacks would be very unlikely, but still maybe people would be worried. So if the media gives a lot of attention to the idea of terror, that could be an issue."
Perner also said that there are other risks that fare a better chance of happening than a terrorist attack on the shopping holiday.
"Even on Black Friday itself, your chance of actually dying on the way to the store in your car is probably much, much bigger than even getting injured in a terrorist attack," Perner said.
READ MORE: Paris Attacks: What We Know, And How USC Students Studying Abroad In France Are Responding
While some Facebook users agree with Dotson's post, some would still go out despite terrorist threats. On days like Black Friday, for example, there would be heightened security, USC communications student Brett Weiss said.
"I would probably still go out and a prime example of that is, I have flown actually on 9/11 on future dates and actually security is much higher on that day so I feel the same would be true on Black Friday this year," Weiss said.
On the other hand, USC student Nelson Thomas said that a terrorist attack on a busy holiday is worrisome.
"I really hadn't thought about that in a sense of safety, but it would definitely be a major concern given how much foot traffic there's always is on an event like that," Thomas said.
READ MORE: After Paris Attacks, Debate Over Welcoming Syrian Refugees Ignites
The Beverly Center, one of the major shopping centers in Los Angeles, will be working with the Los Angeles Police Department on Black Friday, Marketing and Sponsorship Director Susan Vance said.
"Beverly Center security and the LAPD will be fully staffed and ready to accommodate high-volumes of shoppers," Vance said.
Although police do not work as private security for shopping malls, there will be increased areas of police in certain areas, LAPD Officer Drake Madison said.
"We're providing extra patrol to our critical sites such as the Los Angeles International Airport," Madison said.
In a post 9/11 era in America, concerns over terrorism and safety have heightened, to say the least. Airport security has gotten tighter and even scrutinized over screening procedures. While no one knows what the future holds, many hope that the holidays will pass innocently enough for all.
Reach Contributor Ivana Nguyen here.