Nation and World
Paris Attacks: What We Know, And How USC Students Studying Abroad In France Are Responding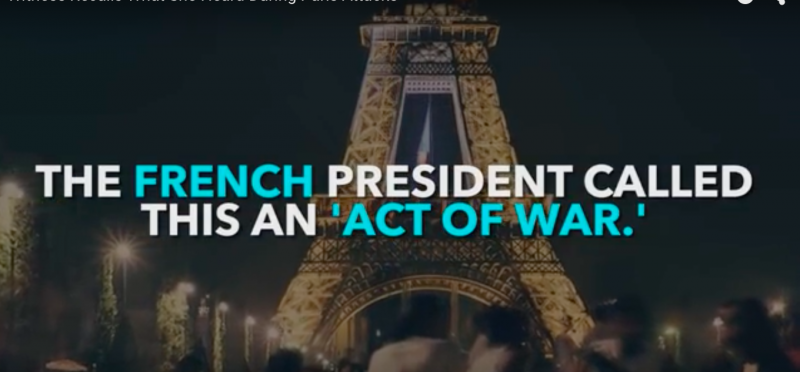 "Paris had been to many of us a dream-like place… what used to be a city full of life and laughter has transformed into a city united in sorrow."
John Zamora is a senior at the University of Southern California studying abroad in Paris. Himself and three friends spent yesterday enjoying a dinner right by the Canal St. Martin — which is not far from Bataclan.
"It's surreal to think that we were in the areas where over 100 people were killed in terrorist attacks later that night."
Frantic phone calls and messages poured in for all USC students studying in Paris.
"We heard news about the attacks while we were at a lounge through calls from our host parents…we were advised to take taxis home and stay away from the area. On the way out my friend and I could hear ambulances rushing through the streets," said Zamora.
Rachel Zamihovsky is another student at the University of Southern California studying abroad in France. Yesterday, Rachel's mother made a phone call that no parent should ever have to make.
"My mom calls me and says 'there's been a shooting,' and I hadn't heard anything about that prior to this, and so I go check the news and it's everywhere."
All USC students studying abroad this semester in Paris are safe, according to Zamora and USC officials. But a Cal State Long Beach student, Nohemi Gonzalez, was among those killed in the attacks. Gonzalez was 23-years-old, and she was studying in Paris as part of an exchange program through the Strate School of Design, according to the L.A. Times.
SEE ALSO: Can We Cope With A Terror Attack In Los Angeles?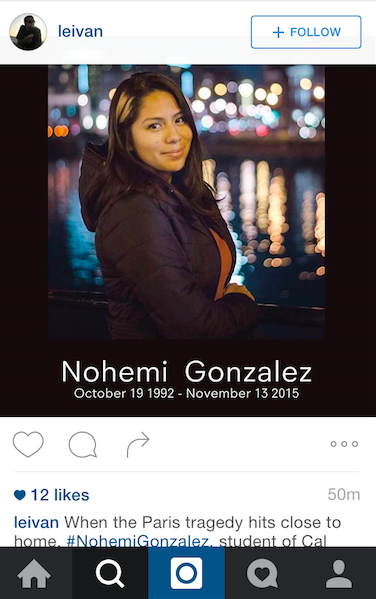 The Associated Press reports today that three teams of terrorists seem to have coordinated the attacks on Paris yesterday. At least 129 are reported dead, and 99 are in critical condition and another 352 people are injured after eight extremists executed gun-and-suicide-bombing attacks led in six locations in Paris. All eight are believed to be dead at this time, and seven died after detonating explosive suicide bomb vests.
According to the AP, IS, or the Islamic State, is claiming responsibility for the attacks. French President François Hollande blamed IS for the attacks on Friday, and the U.S. has said ISIS cannot be ruled out yet. But we still don't definitively know who the attackers are. The statement ISIS issued claiming responsibility only includes publicly available information about the attacks, and nothing regarding plans leading up to yesterday's events or any information about the eight attackers themselves.
You can read the full ISIS statement here.
The statement references the French "crusader campaign," perhaps in reference to the country's airstrikes in Syria. President Hollande promised a "merciless" response.
We will continue to update this story as we get more information on the final death toll and the attackers.
Reach Staff Reporter Madison Mills here.