International
After Paris Attacks, Debate Over Welcoming Syrian Refugees Ignites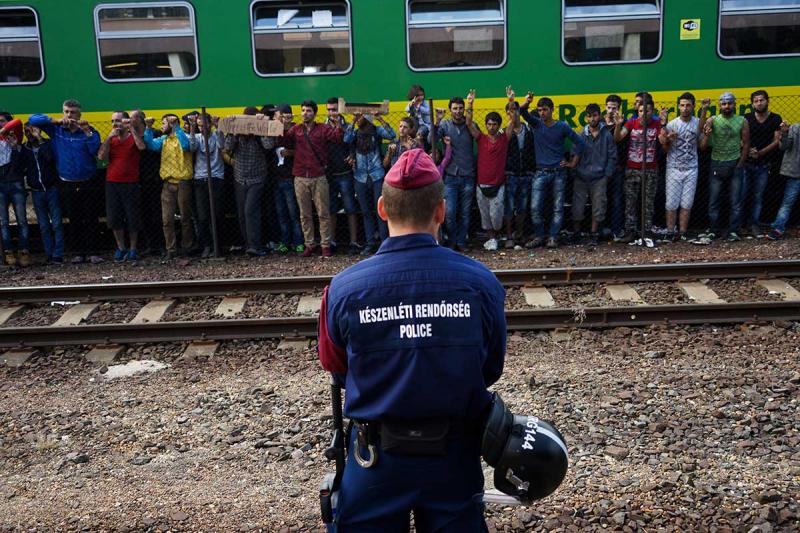 In the wake of the terrorist attacks on Paris last Friday night, at least half of U.S. state governors — including those from Arizona, New Hampshire, North Carolina and Wisconsin — have declared that they will be preventing Syrian refugees from settling in their states. But despite their actions, President Barack Obama has held the line on the administration's refugee policies, saying in a speech delivered this morning in Antalya, Turkey, that the United States would continue to accept more refugees from Syria and elsewhere.

"Slamming the door in their faces would be a betrayal of our values," the president said. "Our nations can welcome refugees who are desperately seeking safety and ensure our own security. We can and must do both."

But Louisiana Gov. Bobby Jindal, among those voicing dissent from the administration's policies, signed an executive order today instructing state agencies to "take all available steps" to prevent the relocation of Syrian refugees in Louisiana.

Experts agree that state bans on Syrian refugees would be impossible to enforce—and not only because states have no constitutional power to prevent individuals from entering their borders.

Holly Cooper, a lecturer and associate director of the Immigration Law Clinic at the University of California, Davis School of Law, said that these declarations don't have much teeth.

"I don't know that, in reality, there's any way to control internal migration, absent from setting up checkpoints," Cooper said.

In fact, according to Cooper, who published an op-ed in the L.A. Times in October discussing the U.S.'s own refugee crisis, the goal isn't actually to enforce these declarations. "The purpose would be to placate the concerns of the constituencies within that state," she said.

In fact, the U.S. shuttering its doors to refugees or asylum-seekers (those who travel to the United States and attempt to seek asylum once they've arrived) just "can't be done," said Cooper.

"You'd have no international travel or trade," Cooper said. "We can't shut international borders, period."

READ MORE: USC Students Fundraise for Syrian Refugees

Currently, the U.S. has accepted 1,854 Syrian refugees since 2012, according to the New York Times. And even if those numbers rise to 10,000, as is President Obama's goal, the total number of Syrian refugees living across the United States would still be less than half the student population at USC.

Eskinder Negash, senior vice president for global engagement for the U.S. Committee on Refugees and Immmigrants, pointed out that refugees and asylum-seekers are the most highly scrutinized populations in the United States.

"Refugees are the most vetted people to come through this country," said Negash, adding that applicants for refugee status undergo a 13-step processing system. After they begin the process, it typically takes 15 months to 3 years to enter the U.S.

"No one comes to the U.S. without going through a security background check," said Negash. "The system we have is well organized, and refugees who come into this country have a well-founded fear of persecution."

SEE MORE: #refugee Tweets

But while many see the situation in Syria as a humanitarian crisis, people like Steven Camarota, research director for the Center for Immigration Studies, a non-profit research group that advocates for immigration reduction in the United States, said there are major flaws with refugee resettlement.

"Syria was never a country that had good records to begin with," said Camarota. "There's very little way to know what their private associations are."

Because Syrian records are so unreliable and easily falsified, Camarota said, "We don't have a mechanism for vetting folks effectively."

"We can't vet attitude, and we can't vet membership." he added.

To Camarota, the declarations from the 23 governors (22 of whom are Republican) not only affirm the public's anxieties about refugees and asylum-seekers, but send a message to the federal government that there is resistance to letting these groups into the country.

"In general, there is not the ability of the local community to say no," said Camarota. So while state governments can't control the flow of migrants in and out of their borders, "what it does instead is remind the administration and those that want to resettle folks from Syria that there is resistance."

It may also influence presidential candidates from both parties to take things slow when considering opening up U.S. borders further.

But the main take-away from the Paris attacks, according to Camarota, is that it's raised the stakes of the immigration conversation.

"It's just an attack. It doesn't tell us what to think," Camarota said. However, "the stakes are high if you don't get it right."

"The impact on society isn't just the [dead]. It's how the society reacts. France will spend billions on security," said Camarota, "it's going to have political implications," such as stepping up surveillance.

Rather than paying the cost of resettling refugees here in the U.S., Camarota suggests America uses its resources to aid people within their regions.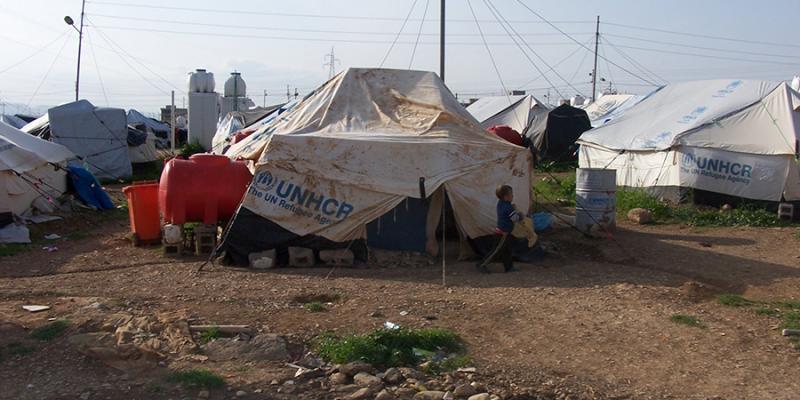 This would be done by providing additional funding to the United Nations High Commissioner for Refugees (UNHCR) and providing assistance for food, employment and housing. The focus would also be on helping neighboring countries like Jordan, Turkey and Lebanon take in refugees.
But Niels Frenzen, a clinical professor of law and director of the Immigration Clinic at USC, counters that the U.S. already does these things.
"The response to that refugee crisis is multifaceted and absolutely, providing services, humanitiarian services, providing housing and education and employment to refugees who flee into neighboring countries is one part of the response," said Frenzen. But, "settlement is one part of the response as well."
Frenzen, like Negash, also noted that several of the attackers in Paris have been identified as French citizens. And, had these individuals to tried to enter the United States, they would have been able to do so easily as European Union passport holders.
"We do not subject [European citizens] to the same level of scrutiny that a refugee that's coming to the U.S.'s official refugee resettlement program is subjected to," said Frenzen.
READ MORE: U.K. Taking Refugees Still Just A Gesture
But the biggest reason to help resettle refugees from Syria and elsewhere is one that cannot be measured.
"There's a moral obligation," said Frenzen "What's happening in Syria is not a European problem. It's not a North African problem. It's a global problem. And countries around the world that have the capability, that have the resources, should try to respond to this crisis as a moral question. That is a part of who we are as a country that welcomes individuals who are fleeing different types of harms."
Like many others, Negash also cited the U.S.'s moral responsibility. He's helped resettle refugees in Southern California, and cites places like Orange County as examples of how flexible and welcoming policies toward refugees can transform a region for the better.
"Refugees are part of the history of this country," Negash said. "The refugee program started over 200 years ago."
He doesn't look at the Syrian humanitarian crisis as a matter of resources, but one of freedom.
"They're looking for freedom," Negash said. "When they come to this country they're not getting hundreds of thousands of dollars. They're in search of freedom and protection. And if we don't accept them, we're making a statement."
Reach Contributor Anne Branigin here.