Technology
Return Of The WRX Wagon? Subaru Forester XT Quick Drive
In today's age of the crossover, the standard recipe seems to demand ground clearance, seating for five, lots of space in the back and is often available in front or all-wheel-drive. Much like the RAV4 we just recently reviewed, the Forester manages to hit all the marks.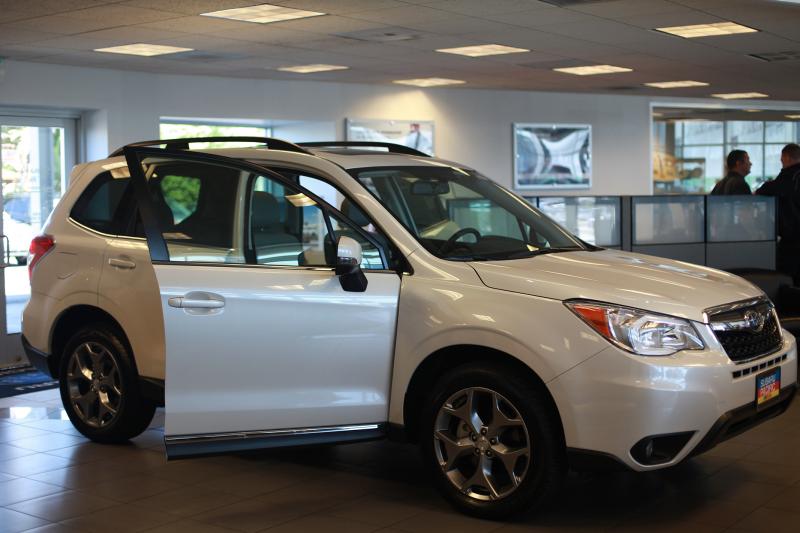 SEE ALSO:
2015 Toyota RAV4 XLE AWD, Reviewed
Being a Subaru, the Forester comes with all-wheel-drive standard across all models. If having all-wheel-drive is something you absolutely need, the Forester is a good choice.
The standard Forester comes with a 2.5L boxer 4-cylinder, which is good for 170 horsepower and 174 lb-ft of torque. The XT model has a smaller engine (2 liters v.s. 2.5) but gains a turbocharger and intercooler, which is good for an extra 80 horsepower and 84 lb-ft of torque.
Opting for the XT changes the exterior look as well, with a new front bumper, mesh grille and 18 inch alloy wheels. Performance wise, the XT gains larger front and rear ventilated rotors, stiffer springs and chassis reinforcements. The 2.5L engine can be had with a 6-speed manual or a CVT; XT models can only be had with a CVT. Our tested model was the Forester XT.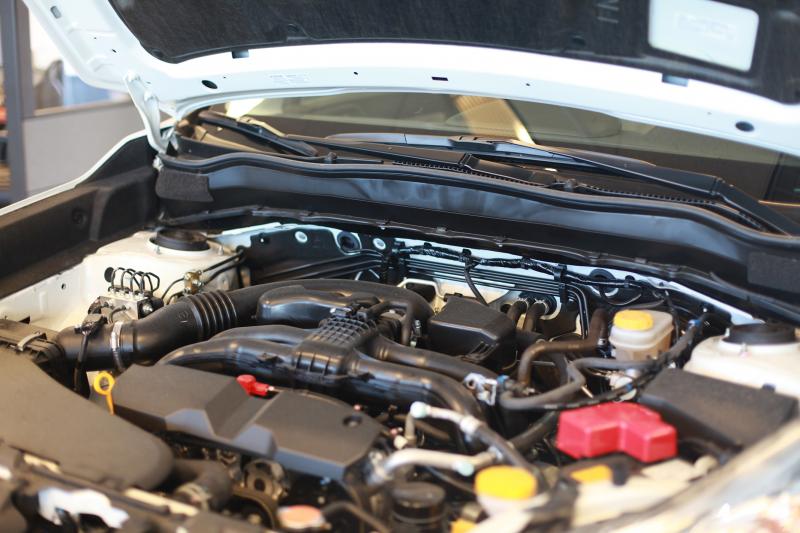 2.5i Limited/Touring and 2.0 XT models gain X-Mode, which controls the AWD, brakes and VDC to provide you with better control over low-traction areas, giving the Forester good off-road ability. Along with all-wheel-drive, the Forester has 8.7 inches of ground clearance. This does increase suspension travel, which translates to a bouncier ride than in cars such as the Legacy or the impreza.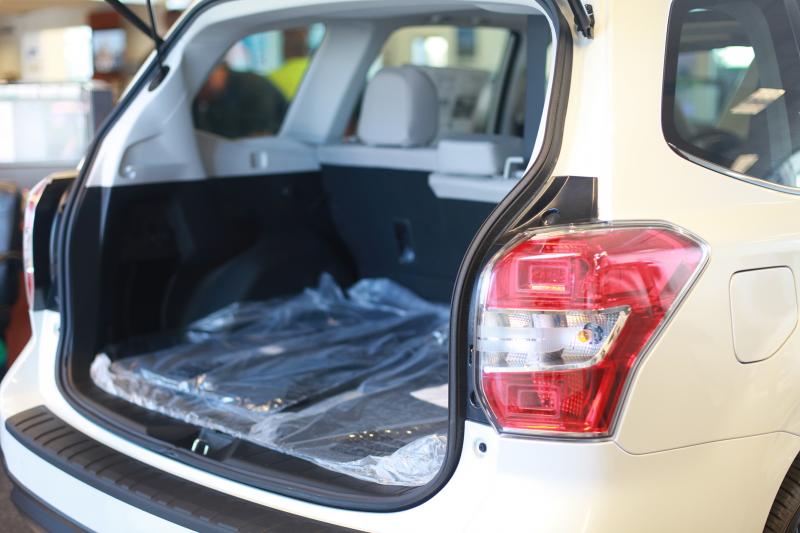 Spool the turbo up and you'll be rewarded with a wave of torque that easily pushes you along. The turbo spool is audible from the cabin and there isn't any turbo lag to report. The steering weight is what you'd expect from most modern cars today, and the brake pedal is nice and firm. Thanks to the strong bottom end provided from the XT's engine, everyday driving is easy and there's power when you need it. There's excellent visibility all-round from the enormous windows too. You can pretty much consider the Forester XT to be the new WRX crossover/wagon (except with the lack of a manual, of course).
If you're torn between the XT and 2.5i models, here's a handy breakdown: if you want the more comfortable and more fuel efficient of the two, get the 2.5i, but if you're coming from a WRX/STI or want more pep in your drive, go for the XT.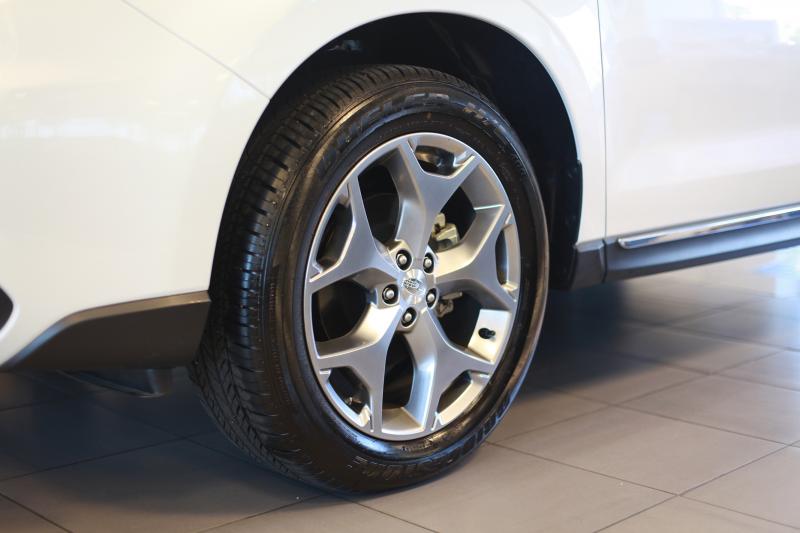 Price as tested: $35,064
At-A-Glance Specifications:
Engine: 2.0 liter turbocharged DOHC 16-valve 4-cylinder boxer
Horsepower: 250 @ 6,000 RPM
Torque: 258 @ 2,000-4,800 RPM
Transmission: Lineartronic CVT with 6 and 8-speed manual modes
Tire Size: 225/55R18 97H M+S
Tire: All-Season
Curb Weight: 3,622 lbs
Weight Distribution: N/A
Cargo Volume: 34.4 cu ft; 74.7 with rear seatbacks down
Our Combined MPG: Not enough data to evaluate
Fuel Capacity: 15.9 gal.
MPG (EPA Estimated)(City/Highway/Combined): 22/28/25
Special thanks to Carlo Lavarello and Subaru Pacific (Torrance, CA) for giving Neon Tommy the opportunity to review this car.
Reach Staff Reporter Amou (Joe) Seto here. Follow him on Twitter here.