Film and TV
Can 'Wet Hot American Summer: First Day of Camp' Measure Up to the Original?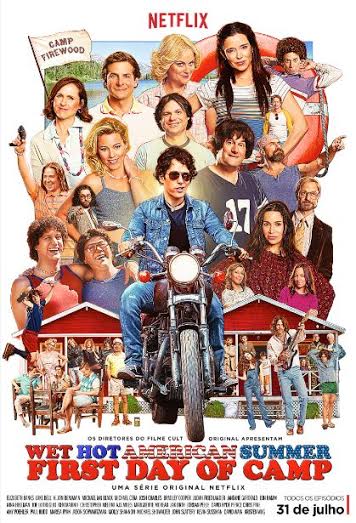 Is nothing sacred? In the era of Hollywood reboots, the same film gets made and re-made ad infinitum—usually poorly. As the recent dive-bomb release of
Pixels
has demonstrated, the industry has essentially reverted to selling us nostalgia.
But Netflix's "Wet Hot American Summer: First Day at Camp" has emerged relatively unscathed from the reboot gauntlet. Writers Michael Showalter and David Wain have graced us with a prequel to their 2000s cult classic. It's an origin story with a lot of callbacks to the original film. Showalter and Wain have taken their decades old script rife with wacky humor and retrofitted their new series to give backstories to the zanier parts of the film—the origin story behind the talking can of vegetables, for example, is surprisingly tender.
READ MORE: 7 Things You Need To Know Before You Watch Netflix's 'Wet Hot Ameircan Summer: First Day Of Camp'
This impressive feat of "getting the gang back together" is joined by some welcome new additions to the cast: Talk about new additions to the cast: H. Jon Benjamin, Jon Hamm, Michael Cera, Kristen Wiig. The list continues. They've roped so many big names into this project that you would be hard-pressed to find a scene without at least two big name actors in it.
As for the old cast, well, it's scary how…young they still look. Something's in the water at Camp Firewood, because they've all been touched by eternal youth. The original cast recreates their roles with practiced talent. But many of them have gone on to immense comedic success, and that's why the role reprisal is almost a step down for them.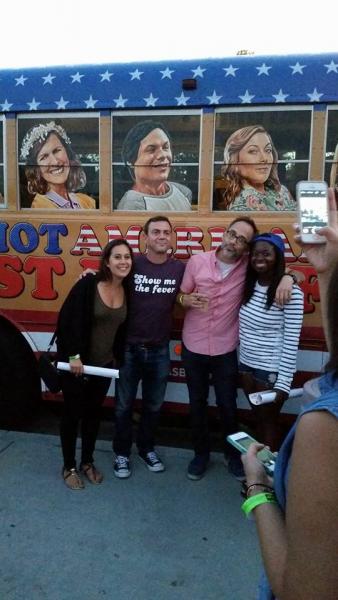 The problem with reusing these actors—even though that was the best and most obvious choice—is that they now have an entire mythology of performances behind them. Most of them have long since developed their own brand of comedy, and the show doesn't feature anyone well enough to show off these huge talents to their full extent. The biggest downfall of "Wet Hot"
is that it clips the wings of their most accomplished cast.
READ MORE: Nostalgia 'Wet Hot' Summer Night At Eat|See|Hear Festival
If you aren't familiar with the original series, "Wet Hot American Summer" might seem head-scratchingly off the walls. It is unlikely that the show will draw in new viewers not already familiar with the cult hit. Luckily, Netflix needn't worry about ratings. But I would be surprised if "Wet Hot" got a season two.
Still Wain and Showalter have made an honest attempt at modernization and have made jokes more accessible to an audience familiar with decades of new comedy. The uncomfortably short shorts are shorter, the side ponytails are higher, and the jokes are funnier. "Wet Hot" makes good on its promise to reassemble the cast "ten years from today" to "see what kind of people we've blossomed into." But my prediction is that "Summer" won't last forever—or past one season.
Reach Staff Reporter Nate Gaultieri here.