Technology
2015 Ford F-150 First Drive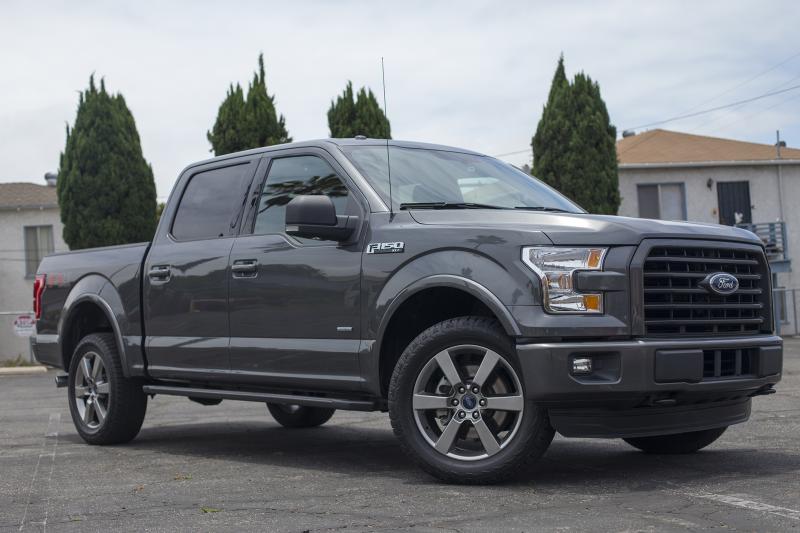 If you've ever looked at the list of best selling pickup trucks in America, you'll see the Ford F-series on the list each time. Due to its high sales, it's natural that the F-150 would stir a lot of buzz. Alot of that buzz has been around the aluminum construction; you either love it or you hate it.
Those who are against the change are skeptical about the durability of aluminum for carrying/towing heavy loads. I meanwhile, am a huge fan of this change as this new F-150 sheds a whopping 700 lbs over the previous model. Not only do these weight savings increase fuel economy, they help acceleration, braking, tire wear and handling. The aluminum is also military grade and combined with a new frame which has a high-strength steel content of 77% for extra rigidity.
SEE ALSO: 2015 Ford Focus First Drive
My test F-150 was a Lariat trim with the 3.5L Ecoboost V6 engine and FX4. Thanks to its aluminum construction, the Ecoboost engine provided quick acceleration and large slices of meaty torque.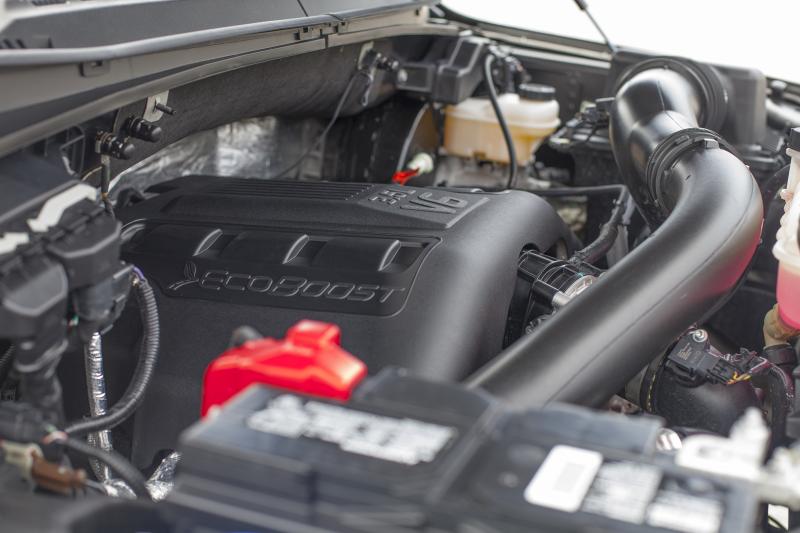 Turbo spool is loud and very audible from the cabin, and the torque will push you back into your seat as it rockets the truck forward. Even at freeway speeds, you won't have trouble overtaking due to the sheer power provided by the engine. The FX4 package offers higher off road capability, but you'll feel the stiffness of the springs of the road as hard bumps jolt the cabin.
Looking at the size of the F-150 makes you assume it'll be like driving an apartment building or a church, but you're wrong. The F-150 has windows so large they make the Louvre Pyramid jealous and door mirrors the size of iPads. The low-slung bonnet is a good guideline for parking and everyday driving and makes it easy to . The whole truck is no harder to drive than a Toyota Corolla.
Inside, the rear legroom on the crew cab is enormous, and the rear bench seat folds to accommodate more luggage. The center console is large enough to fit a binder inside no problem, and the interior storage options are endless.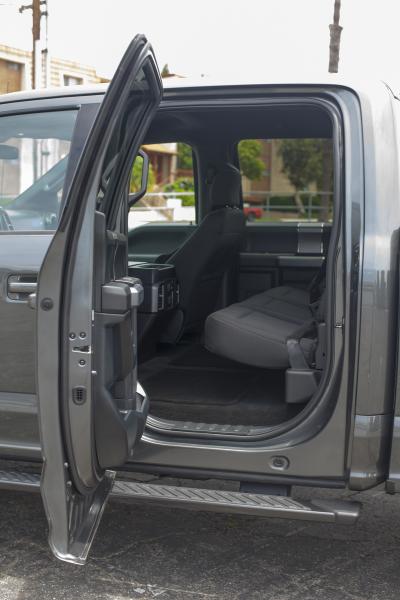 Not everything is perfect on the F-150 though.
The steering wheel has a laughable amount of turns lock to lock which makes it seem as if you're trying to maneuver a boat every time you want to change direction.
The standard tailgate drops down with a quick thud if you don't gently lower it with your arm, and on my test unit the tailgate step appeared to be jammed.
The F-150 is a cleverly built truck with a large amount of innovation behind it. It's pretty clear that Ford wants to put itself far ahead of the competition by adding smart features and really thinking about the customer wants. I, for one only have one question: When will a diesel F-150 arrive?
At-A-Glance Specifications:
Engine: 3.5L Twin-Turbocharged "Ecoboost" Ti-VCT DOHC Direct Injection V6
Horsepower: 365 @ 5,000 RPM
Torque: 420 lb-ft @ 2500 RPM
Transmission: 6-speed SelectShift Automatic w/Progressive Range Select & Tow/Haul Mode
Drive: Part-Time 4-wheel-drive
Tire Size: 275/55R20
Tire: Hankook Dynampro ATM
Curb Weight: 4,925 lbs
Weight Distribution: N/A
Bed length: 5.5 ft.
Towing Capacity: 12,000 lbs.
Maximum Payload: 3,810 lbs.
Axle Ratio: N/A
Our Combined MPG: Not Enough Data to Evaluate
Fuel Capacity: 23 gal.
MPG (EPA Estimated)(City/Highway/Combined): 17/23/19 (4x4)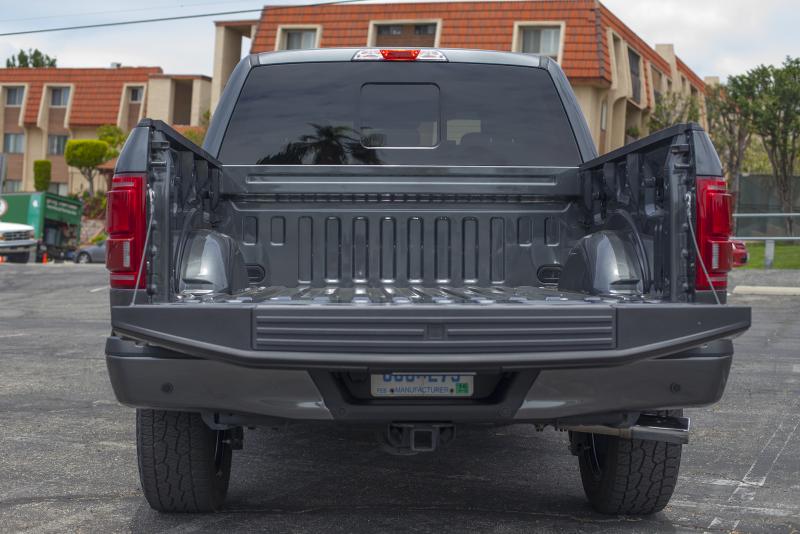 Reach Staff Reporter Amou (Joe) Seto here. Follow him on Twitter here.