Technology
2015 Ford Focus First Drive
There is something very appealing about the compact car. When done properly, a compact car has excellent visibility, is easy to park and has a stress-free driving experience. However, the most important attribute of a compact car is that it should be fun to drive. When done improperly, a compact car can be aggravating to live with and will make you regret your purchase. Since the compact car market is a large one, there is a large plethora of cars available. The Ford Focus is just one of many cars you can pick from the segment.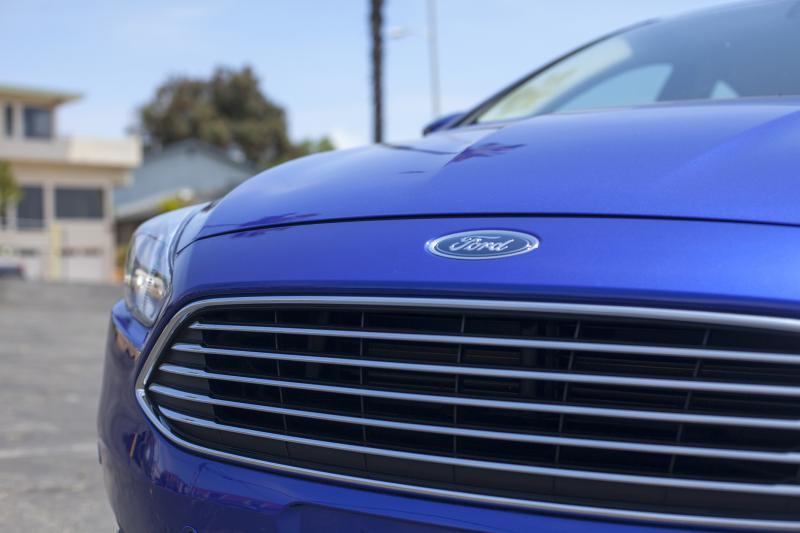 SEE ALSO: 2015 Toyota Corolla S, Reviewed
I was given the opportunity to drive the Ford Focus Titanium and the Focus SE Ecoboost. Regardless of whatever trim of Focus you choose, you'll be getting a rearview camera, 4-wheel ABS, and an Anti-theft engine immobilizer. Although the cars are both the same model, they both have their differences which gives them unique personalities.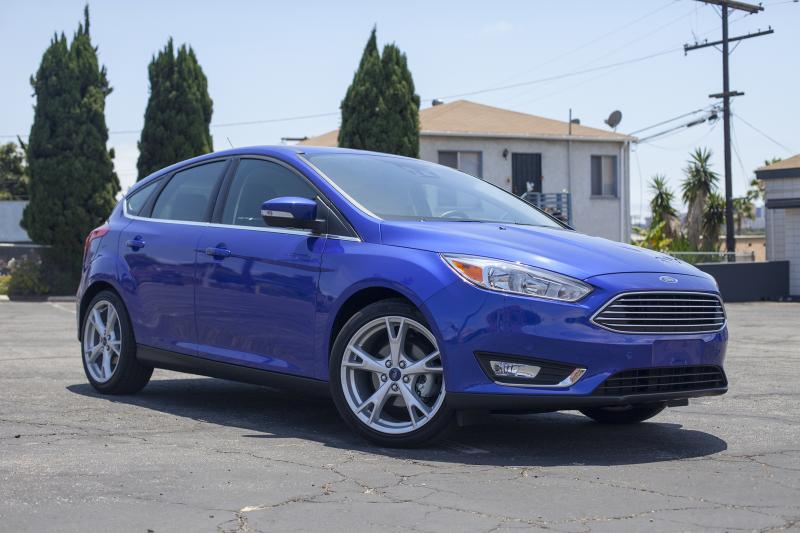 The Titanium was equipped with a 2.0 Ti-VCT direct injected 4-cylinder engine, which is standard on all grades of the Focus except the ST and Focus Electric. The engine is Flex Fuel capable meaning it can run E85, which in California, is sometimes cheaper than 87 pump gas.
My test car mated to a smooth shifting 6-speed automatic with a manual shift option. In automatic mode, the transmission shifts relatively quickly, but in manual mode there is some sluggishness present during gear changes. The Titanium comes with upgraded amenities such as leather seats and dual zone climate control. The hatchback design gives better visibility when parking as the rear window is essentially where the back of the car is. There are two large pull handles inside of the hatchback to make closing it easy, and cargo space is increased over the sedan variant.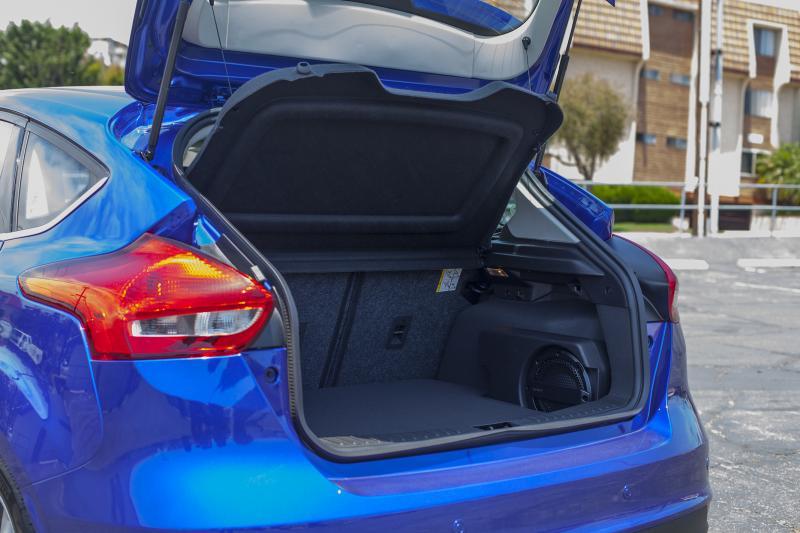 The SE trim sits below the Titanium although it's the one I'm truly interested in, as the SE is the only Focus where you can get the optional 1.0 liter 3-cylinder direct injected ecoboost engine. The engine is mated exclusively to a six speed manual which feels as if it's come directly out of the Focus ST. The slick shifter goes from one gear to another with a fantastic solid-feeling thunk and makes gear changes an absolute delight. The clutch has short travel and is very forgiving, pair this with the fantastic shifter and you've got a top notch gearbox that reminds you why driving a stickshift is fun.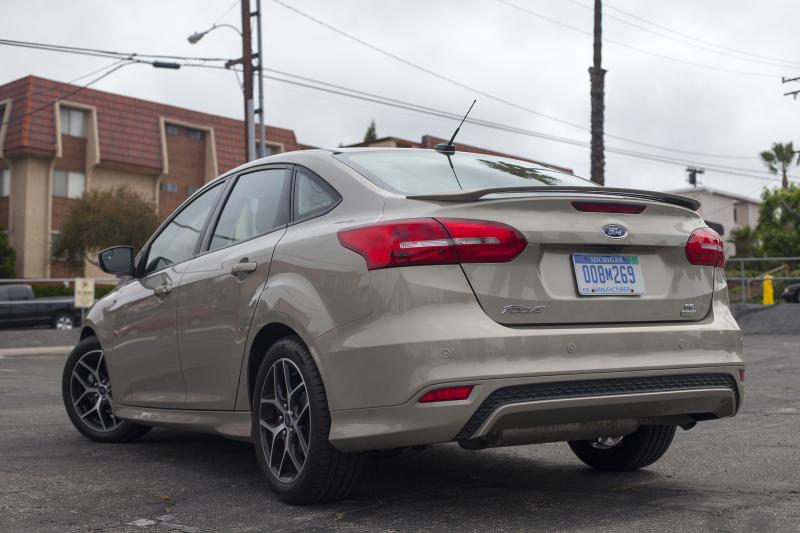 Since the Ecoboost engine is small, it builds the power in a shockingly quiet, smooth manner. The standard 2.0 Ti-VCT is what you'd expect you'd expect from a normal car- some noise and vibration which reminds you that gasoline is burning inside an aluminum shell to propel you along. With the Ecoboost, it truly makes you wonder if there is something as volatile as internal combustion occurring inside the cylinders. When the car is stopped, the engine will shut off to save fuel. To start the engine again, simply depress the clutch.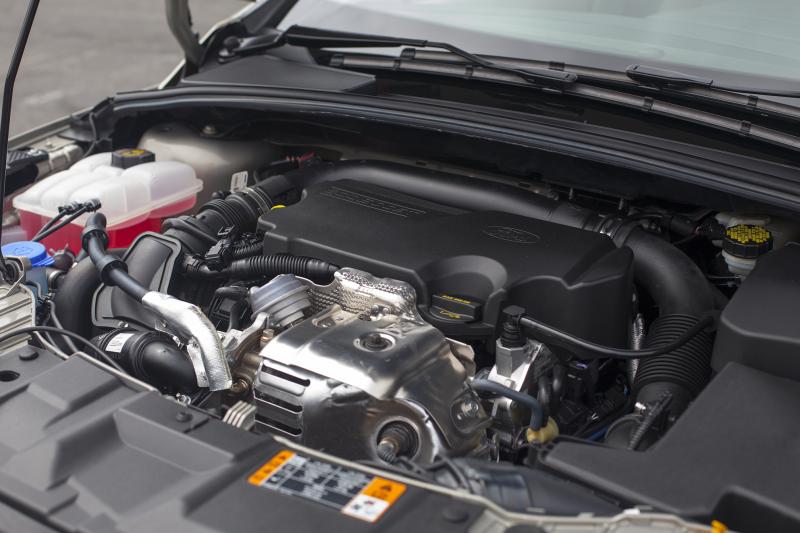 What's truly brilliant about the Focus though, is the way it drives. Normally with every car I've tested there is a learning curve as I adjust to a vehicle's dimensions. With the Focus I just jumped in and started driving, as if I had been driving it for months and months on end. I've only been able to do this one other time and it was with a Tesla Model S.
The Focus's steering has some weight over it, addressing a problem I've experienced with most modern cars where the steering is overly light to the point where sneezing will cause an accident. Visibility is excellent as well, with large windows and mirrors that feature a small convex area which allow you to see what's in your blindspot.. The ride is well controlled and has found a perfect middle ground of stiffness and comfort. At 80 mph, the ecoboost rotates at over 3,000 RPM, similarly to most other 6 speeds. The Ti-VCT with the automatic sits noticeably lower at 2,600 RPMS.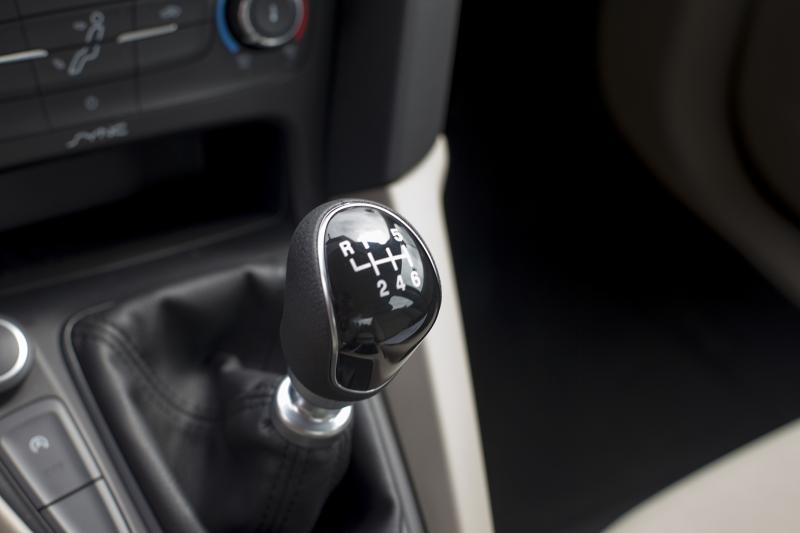 If there any complaints with the Focus, it's that the Ecoboost engine can't be had on all grades of the Focus, and that MyFord Touch needs a lot of work, especially in the voice control department. There isn't as much sound deadening as I was expecting and thus there is a fair bit of noise, especially on the freeway. Still these are minor niggles on a truly superb car. Everything from the crisp click of the blinker stalk to the size of the steering wheel has been well thought out. It's simple yet brilliant and that's the beauty of it.
At-A-Glance Specifications:
Engine: 2.0L Ti-VCT direct injection 4 cyl, 1.0L turbocharged direct injection 4-cyl (SE only)
Horsepower: 160 @ 6,500 RPM (Ti-VCT); 123 @ 6,350 (Ecoboost)
Torque: 146 lb-ft @ 4,450 (Ti-VCT); 148 lb-ft @ 5,000 (Ecoboost)
Transmission: 5-speed manual, 6-speed automatic (Ti-VCT); 6-speed manual (Ecoboost)
Tire Size: 215/50R17
Tire: All-season BSW
Curb Weight: 2,907/2,935 lbs (Sedan, Manual/Automatic); 2,920/2,948 (Hatchback, Manual/Automatic)
Weight Distribution: N/A
Cargo Volume: 13.2 (Sedan); 23.8 (hatchback)
Our Combined MPG: Not enough data to evaluate
Fuel Capacity: 12.4 gal
MPG (EPA Estimated)(City/Highway/Combined): 26/38/30 (Titanium, Automatic); 30/42/35 (Ecoboost)
Reach Staff Reporter Amou (Joe) Seto here. Follow him on Twitter here.