Opinion
A Neon Tommy Farewell To Will Federman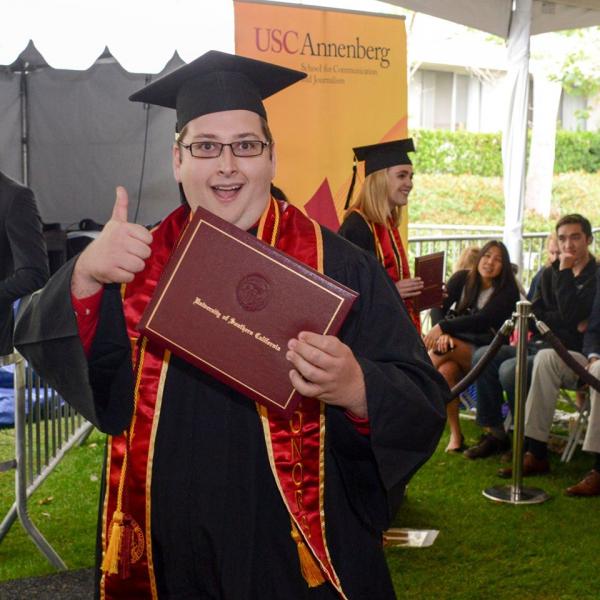 The newsroom seems empty without Editor-in-Chief Will Federman. I guess I can't blame him for leaving – he got his degree this month, along with a sweet job offer in the Big Apple.
Starting Monday he'll be the Audience Engagement Editor at Fortune, charged with achieving there what he did at Neon Tommy: figuring out how traditional journalism products like magazines and websites should evolve in response to consumers' changing news habits. He'll be pushing for content that strikes right at his reader's heart and mind, producing what they want sometimes before they even know they want it.
Will's clean, fluid, often witty prose has been a constant on our site since he started as a staff reporter. He produced smart, incisive coverage on some of the year's most important issues, from the Ferguson riots to USC workers' protest for higher wages. His work on the still-unopened MLK Community Hospital shines as an example of both his investigative ability and storytelling skill. This spring, he and Neon Tommy's Opinion Editor Francesca Bessey won a Society of Professional Journalists' Mark of Excellence Award for best Online Opinion & Commentary, and just yesterday he was nominated for two L.A. Press Club awards: best investigative journalism and best personality profile.
Will spearheaded some of the most successful series in Neon Tommy's history. For last summer's transportation series, writers presented a rich view of Los Angeles' complex relationship to transit: we tackled bicycle collectives, Metro expansions and even raced each other to Dodger Stadium.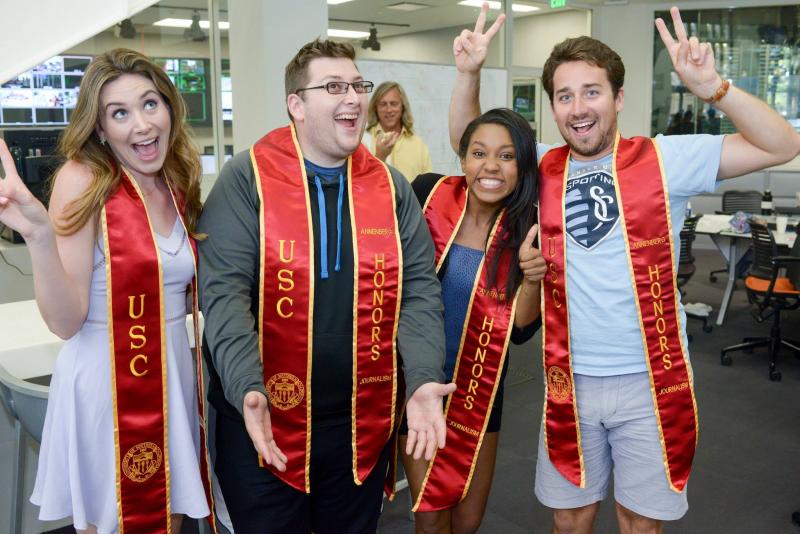 Fortune is getting a journalist who understands what's important to his audience, not only in topic but in format: in addition to his Neon Tommy work, Will has begun using Medium as a place to remark on the changing landscape of journalism. He's written assertive, witty commentaries on the future of online storytelling, including one that Poynter found particularly polemical (and wrote about with a touch of the glee we journalists usually reserve for celebrity catfights on Twitter).
Will is unafraid to make statements about who journalists are today and what we should be doing, an understanding and conviction that's been instrumental in Neon Tommy's evolution. Along with Alexa Liacko from Annenberg TV News, I'll be continuing the process he started: merging Neon Tommy with USC Annenberg's other publications, ATVN and Annenberg Radio News. By next fall, our goal is to be one publication, bringing the freshest innovations in multimedia storytelling to the college newsroom.
I've learned from Will that there's one thing far more important than all the fads and changes and debates: our voice. We're fond of [kind of jokingly] calling Neon Tommy a "rabid dog." Our spirit, sense of rebellion and thirst for the most meaningful, incisive stories out there have made Neon Tommy one of the most-read, most powerful student news sites, and a real player in the journalism world. In work and spirit, Will nurtured that voice beautifully during his time here, and I hope to do the same.
So thank you, Will, for the wise words and cat stories. I couldn't ask for a better mentor – or friend – to take the reins from.
Contact Editor-in-Chief Gigi Gastevich here.