National
President Creates Sanctions Against Cyber Hackers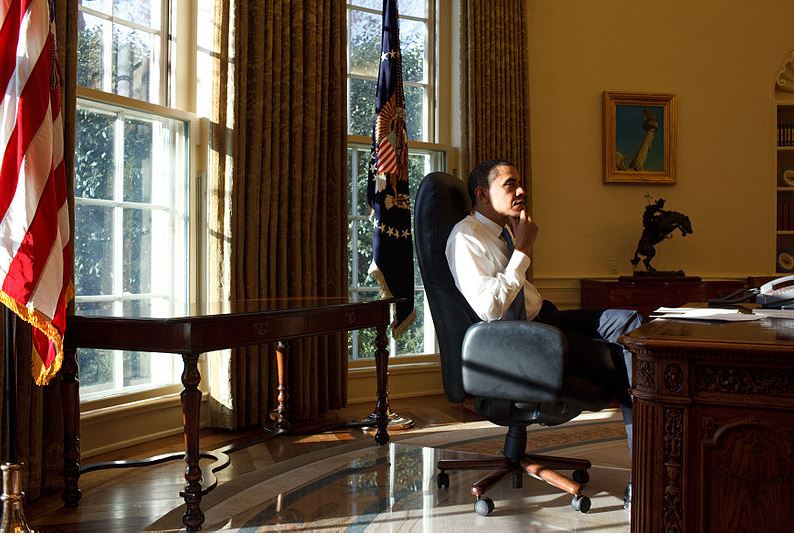 President Barack Obama signed an executive order to implement sanctions against participate in "significant malicious" cyber-attacks against the United States, according to the CBS News. There will be financial sanctions against both malicious overseas hackers and companies that benefit from access to confidential information, according to the Miami Herald.
The sanction Obama is creating can speed up the Department of Treasury ability to freeze assets. It can also prohibit U.S. persons from engaging in business transactions with the alleged suspect, according to Wired. The sanctions can also impose more sanctions when cyber-attacks threaten "national security, foreign policy, or economy or financial stability," in the U.S. according to CBS News.
SEE MORE: Immigration Reform May Be Blocked As States Sue The President
Instead of individual sanctions programs on countries, the new order will allow the U.S. to target sanctions based on the specific activity and people involved, according to CNN.
The executive order will give the administration more legal power to prevent and discipline credit card theft along with attacks on government computer systems, according to the Washington Examiner.
The U.S. already has the power to sanction other countries they consider responsible for crime or cyberattacks. The government placed sanctions on Pyongyong and 10 people after U.S. intelligence blamed North Korea for the attack on Sony, according to the Washington Examiner.
Obama said in a statement that disrupting computer networks, misappropriating funds and harming serious infrastructure could trigger penalties, according to Reuters.
SEE MORE: President Proposes Free Community College For Two Year
Michael Daniel, Obama's cybersecurity adviser said the program is designed to fill the gap in America's cybersecurity efforts where law enforcement and diplomacy were insufficient, according to Reuters.
"We will use this tool in a targeted and coordinated way against the worst of the worst, the most serious overseas malicious actors," he said, according to CNN.
Currently, U.S. law enforcement would wait for foreign hackers to travel to a country that will assist America in arresting them. The new plan could allow the government to place a visa ban on the targeted suspect, according to Wired.
China could have a strong reaction to the sanctions. Relations between US and China have been deteriorating due to American allegations of attacks on US companies by hackers backed by China, according to Reuters.
The government indicted five Chinese hackers last year, accusing them of stealing information from six U.S. companies, according to Wired.
Some sanctions do not affect people who do not have money stored in American financial institutions. However, the new program can freeze transactions that pass through U.S. banks, according to Wired.
Republican has scrutinized the executive order and the office of House Speaker John Boehner showed disapproval of the order, according to CNN.
"The president needs to work with the Republicans to enact the types of common-sense measures that passed the House in recent years with strong, bipartisan majorities but stalled in the Democratic-controlled Senate," said Press Secretary Cory Fritz, according to CNN.
White House officials said that this order involved consultations with congress, according to CNN.
This order comes in the wake of security breaches of Target, Neiman Marcus, Home Depot and Staples. Last year, there was over 1,500 data breaches worldwide, a 50 percent jump from 2013, according to CNET.
Related
Foreign Policy on CyberSecurity from the White House