Politics
Immigration Reform May Be Blocked As States Sue The President
Immigration activists are hoping for the best, but preparing for the worst as President Obama's plan to reprieve millions of immigrants from deportation may be blocked by a Texas judge.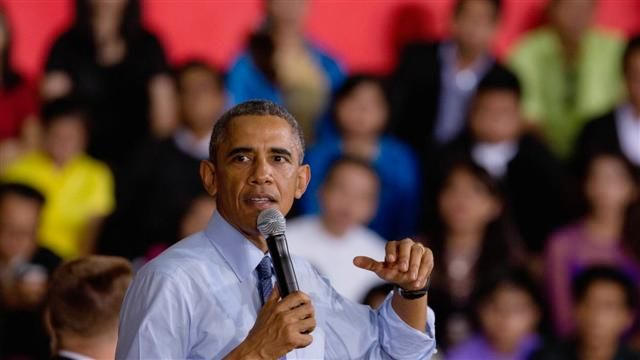 The federal lawsuit, led by Texas and supported by 25 other states, is challenging Obama's executive order on the grounds of exceeding his power and causing "irreparable harm" to states.
Last November, President Obama announced his executive order intended to fix our broken immigration system. His plan will extend the present DACA (Deferred Action for Childhood Arrivals) program and bring about DAPA (Deferred Action for Parents of Americans and Lawful Permanent Residents). Both measures would halt deportations and provide job permits for up to 5 million people who currently hold an unlawful status.
READ MORE: Immigration Executive Actions: Beyond Deportation
Those against reform argue in their lawsuit that President Obama's plan would force them to "spend hundreds of millions of dollars on health, education, and law-enforcement programs." The main argument, however, is that the president's actions are unconstitutional as he is not following his duties under the "Take Care" clause of the U.S. Constitution.
Republicans and the suing states are hopeful that the judge hearing the case, Andrew S. Hanen, will grant a preliminary injunction to block the presidents policy. This optimism comes from a recent case in which Judge Hanen disagreed with a government decision of allowing a mother, who hired someone to smuggle her daughter into the U.S. illegally, to remain in the country without any criminal charges. He provided an unwarranted 10 page opinion concluding that the federal government "should enforce the laws of the United States — not break them."
Marshall Fitz, Vice President of Immigration Policy at the Center for American Progress, said this case involves "judge shopping"; the lawsuit was filed in the Republican-leaning Brownsville district and is being decided by a judge with past antagonistic and unsympathetic opinions on immigration policy.
In response to the lawsuit, funded by tax-payer money, Washington filed an amicus brief with the support of 11 other states to defend President Obama's authority and to make clear why his executive order will be beneficial for the states. They fortify that allowing immigrants to work legally will have "economic and social benefits" rather than setbacks.
READ MORE: For Immigrants, Executive Action Overdue
According to an analysis by the Social Security Administration, an immigration bill would actually contribute to the social security trust fund through additional payroll taxes by millions of new workers. The study also states that undocumented workers already contribute up to $15 billion per year to Social Security.
In other words, the expected cost of President Obama's immigration plan would be far outweighed by social and economic benefits. Resources for deportation would be focused on criminals instead of working, otherwise law-abiding families, and millions of students would be able to work legally and possibly pay for a college education.
Supporters of the president and immigration reform know there is a high probability that Judge Hanen will impose an injunction to block the program which is scheduled to launch February 18, but unquestionably, Obama and his supporters are not going to simply let their efforts down. The Department of Justice is sure to file an appeal if the judge rules against the president's executive order. President Obama has also repeatedly stated that he will veto any legislative attempts made to stop his immigration plans.
Contact Web Producer Karla Martinez here or follow her on Twitter.