Los Angeles
USC Student In Metro Crash Identified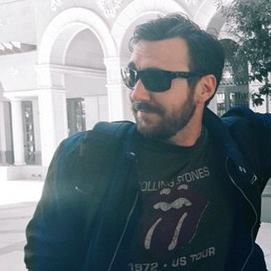 The USC School of Cinematic Arts released a statement Saturday to the program that identified Jacob Fadley as the driver of the car that collided with a Metro Rail Train on Saturday.
SEE ALSO: Driver Of Car In Train Crash Is A USC Student
The USC student directory lists Fadley as an MFA student in the cinematic arts, film and television production program. On Fadley's Facebook page is a post from 2014 that ilustrates what appears to be his letter of acceptance, marked to an Ohio address. The silver Hyundai Sonata involved in Saturday's crash has an Ohio license plate FGV7189.
There are no Facebook posts on his wall about the incident. A LinkedIn account under the name Jacob Fadley has Hilliard, Ohio as the location - the same location as the photo of the admission letter. The LinkedIn profile states Fadley has been a photo journalist in the United States Army since April 2008. Prior to working for the Army, the account says he worked for the United States Navy for five years beginning in June 2002. The same account says he attened Ohio Univeristy, and enrolled at USC in 2014.
SEE ALSO: Expo Line Train Hits Car Near USC, 21 Injured
There is an IMDb account associated with Jacob Fadley, but Neon Tommy cannot verify that this is the same Jacob Fadley.
The statement from the school does not provide an age of the student, however, according to Sgt. Hendley Hawkins of the LAPD South Traffic division, the driver involved in the crash is 31-years-old.
The following is the statement from Dean Elizabeth M. Daley of the School of Cinematic Arts:
As many of you have already heard, one of our graduate production students, Jacob Fadley, was seriously injured in a collision with a [Metro Rail] train Saturday morning. We have been following his condition closely in tandem with the USC Office of Student Affairs and have been in touch with his family. While Jacob was very seriously injured he is currently in stable condition. We are hopeful that he will recover and be able to continue pursuing his dream of becoming a filmmaker. We will keep the SCA community posted on his condition as we learn more. I know you join me in sending him and his family our very best wishes.

We encourage anyone in need of support to contact your advisor in Student Services or the counselors in Student Counseling Services or the Center for Work and Family Life.
Reach Civic Center Bureau Chief Max Schwartz here; follow him on Twitter here.