Los Angeles
Expo Line Train Hits Car Near USC, 21 Injured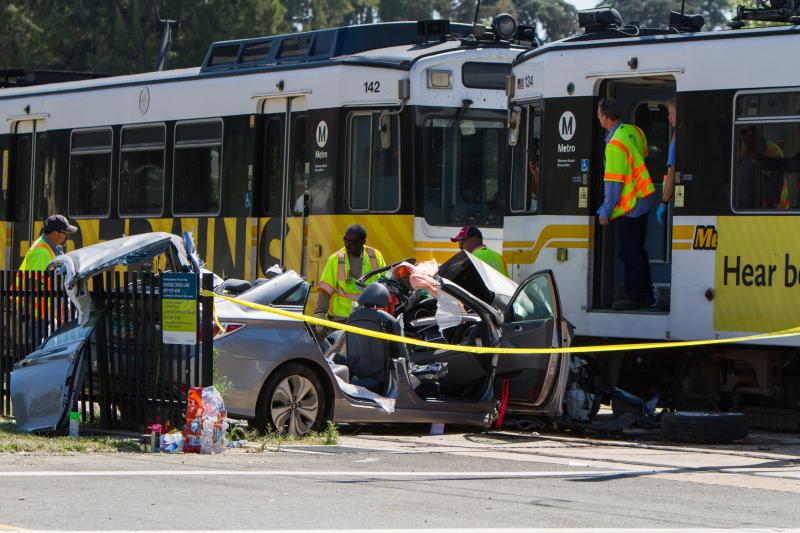 Twenty-one people have been injured in a collision between an Metro Expo Line train and a car at the intersection of USC Watt Way and Exposition Boulevard near USC on Saturday.

According to the Los Angeles Fire Department, 10 people were transported to the hospital. The driver of the Hyundai Sonata, who was alone in the car, is currently in critical condition but alive, according to the LASD watch commander. The operator of the train is currently in serious condition.

An unnamed Metro worker said the train operator was injured when part of the fence surrounding the tracks pierced through the lights on the front of the train, entered the operator's cab and stabbed the operator in the leg.

SEE ALSO: 28 Injured Byt No Fatalities In Oxnard Metrolink Crash

The train was about to enter the station when the collision happened.

"Thirty-five miles an hour is the average speed," said Michael Thomas, L.A. Metro Rail Coordinator for L.A. City Department. "When they encounter an accident there's actually a cap signal in place that monitors the speed of the train. The driver is also trained to control the speed when he's encountering an accident."

Both vehicles were heading eastbound when the Hyundai Sonata turned left onto Watt Way driving into the train tracks right in front of the train. The car then got entwined between a train signaling pole and the train.

"The vehicle got wedged between the pole and caused the train to dislodge," said L.A. Sheriff Sargent Michael Verlich.

The train was derailed as a result, causing major delays for commuters, including those heading to the Mexico vs. Ecuador soccer event held at the Coliseum, which is across the street from the Expo/USC metro station.

Metro spokesperson Jose Ubaldo said they hoped to restore the service by 8 p.m.

SEE ALSO: Students Injured in Traffic Accident Near USC Identified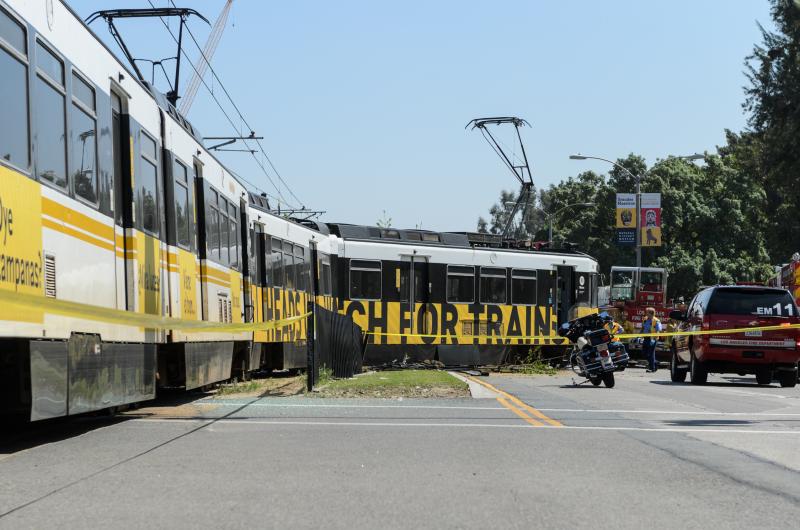 It is not clear whether or not USC students were among the injured.

When asked if Mayor Garcetti was planning any emergency legislation, Annenberg Media Center was directed to Michael Antonovich, a board member of the Metropolitan Transportation Authority who had recently authored the passed motion to make crossings safer.

Antonovich's office could not be reached at the time for a response.

Annenberg Media Center also reached out to Assemblyman Sebastian Ridley-Thomas but he also was unavailable to give a comment on the incident or any possible emergency legislation.

Reach Staff Reporter Natalie Zhang here.