Los Angeles
UPDATE: Jacob Fadley Is Enlisted Member Of Military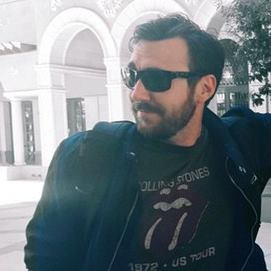 Jacob Fadley, the driver of the Hyundai Sonata involved in the Expo Line crash on Saturday, is an elisted member of the military. According to First Lt. Sam Atkins of the Ohio National Guard, Fadley is a staff sgt. who is near the end of his time in the same armed force.
A U.S. Army source who wanted to remain anonymous because the official record of service can only be released by the Ohio National Guard, said that Fadley did serve in Iraq and was also "deployed to Kuwait."
Atkins, of the 196th Mobile Public Affairs Detachment, said Fadley's formal title is "broadcast non-commission officer." On his LinkedIn account, Fadley calls himself a "Photo Journalist" who works for the United States Army.
SEE ALSO: USC Student In Metro Crash Identified
Atkins said the command staff of Fadley's unit found out about the accident via the family, and they are waiting for "local law enforcement" to finish their investigation. Neon Tommy is waiting, though, for a statement from the unit about Fadley's involvement and not one about the investigation. Neon Tommy is also waiting for an offical photo from the Ohio National Guard, history of military service and his rank was while he was in the United States Navy.
On Monday, Neon Tommy spoke with one of Fadley's family members, and she did not have a comment.
Reach Civic Center Bureau Chief Max Schwartz here; follow him on Twitter here.