NFL
NFL Free Agency: Winners & Losers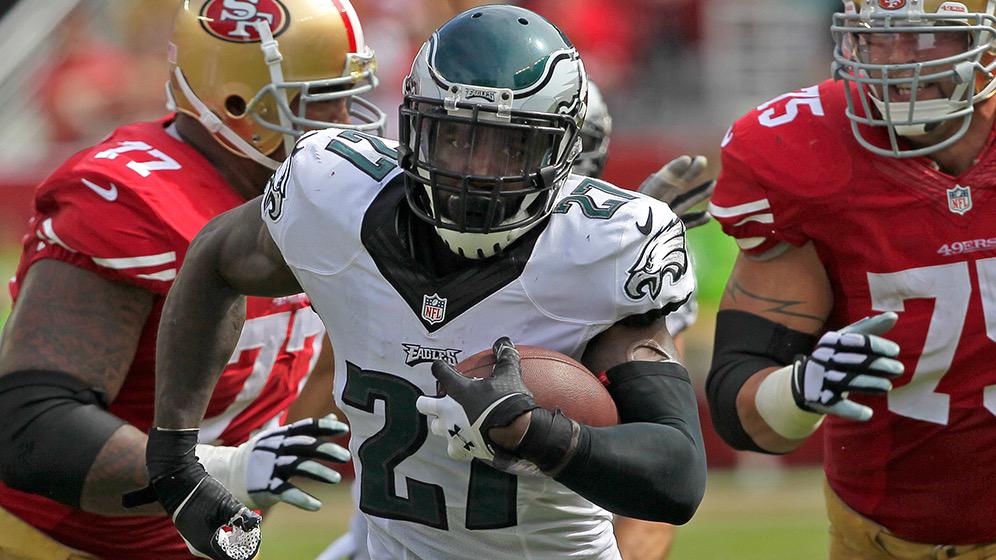 In one of the wildest free agency periods in NFL history, big names are changing teams left and right. The NFL's leading rusher changed teams for the first time since the 1940s, multiple defensive players got quarterback money, and the playoff teams are just getting better. With constant movement and a large list of free agents still left to sign, it's tough to judge free agency at this point. That being said, it's never too early for some fresh-off-the-press winners and losers.
Winners
Eagles: The Eagles made a somewhat questionable trade in giving up Nick Foles and picks for the injury-prone—and not nearly as accomplished—Sam Bradford, but they made plenty of other moves to make up for it. While shipping off LeSean McCoy angered most fans, it allowed them to bring in Kiko Alonso, DeMarco Murray, and save some money in the process. Signing Byron Maxwell was another big move to bolster a defense that has been struggling in recent years. Letting Jeremy Maclin go was a head-scratcher, but Chip Kelly is far from finished in free agency, and with a couple more smart moves the Eagles could be one of the most-improved teams in 2015.
READ MORE: Jimmy Graham's Fit On The Seahawks

Raiders: The Raiders are quietly building themselves a team out there in Oakland. They signed offensive guard Rodney Hudson formerly of the Chiefs, who should provide a significant boost to the offensive line in both the passing and running game. But it's the defensive acquisitions that could really make the difference. They brought in a former Super Bowl MVP, linebacker Malcolm Smith, as well as defensive tackle Dan Williams. Adding these guys to Khalil Mack, Justin Tuck and Charles Woodson makes for a very strong defense to go with a promising, young offense.
Jaguars: The Jaguars are another young team who had a poor season in 2014 but have the chance to be significantly better in 2015 because of the moves they're making in free agency. Signing Julius Thomas gives Blake Bortles a big red-zone target and an offensive mismatch against anyone who lines up in front of him, while adding tackle Jeremy Parnell should help Bortles have more time in the pocket as well. The Jags also added defensive pieces in lineman Jared Odrick and Tyson Alualu as well as linebacker Dan Skuta. Aside from Julius, none of these guys are complete gamechangers, but they all provide upgrades from what the Jaguars had last season.
Jets: The Jets started the offseason by re-signing their best linebacker David Harris to a three-year deal. They then followed it up by bringing in cornerbacks Buster Skrine and Darrelle Revis, with Antonio Cromartie as well. These guys will anchor the defensive backfield to go along with the exceptional defensive line of the Jets. Adding WR Brandon Marshall finally gives the Jets some serious weapons on offense, and now this team could be a quarterback (Mariota?) away from being a truly complete team.
Colts: The Colts were one game away from the Super Bowl last season, but are by no means being complacent in free agency. They are starting an arms race in the AFC by adding Frank Gore and Andre Johnson to an already explosive offense. They're addressing their defensive needs as well by adding pass-rusher Trent Cole and defensive tackle Kendall Langford. It's becoming clear: the Colts are here to stay and they could definitely challenge the Patriots for the best team in the AFC this coming season.
READ MORE: Darrelle Revis Is Back In Green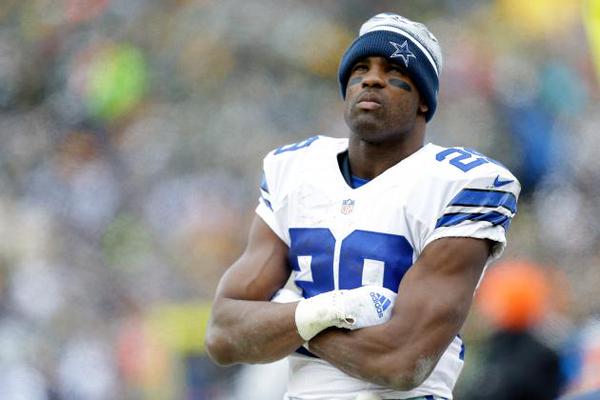 Losers
Cowboys: Not only did the Cowboys lose the NFL's leading rusher in DeMarco Murray, they lost two of their starting linebackers as well as one of their starting tackles. Last season was the best the Cowboys have had in years, but they are looking like a prime candidate to regress and possibly miss the playoffs.
49ers: Where to even begin? The two biggest and most dependable parts of their defense are retiring in Patrick Willis and Justin Smith. They've already lost guard Mike Iupati who was a crucial part of their success in the running game, and they're losing cornerback Chris Culliver to the Redskins as well. Getting Torrey Smith helps the loss of Michael Crabtree, but having Frank Gore gone removes much of the identity of the 49ers in the past few years.
Dolphins: The Dolphins gave Ndamukong Suh the biggest contract for a defensive player in the history of the league, and they released their two starting defensive tackles from last season in Randy Starks and Jared Odrick. While this should boost their defense, they did not address their biggest need: the offensive line. Ryan Tannehill was one of the most pressured quarterbacks in the league last year, and the Dolphins could finish last in the AFC East if they don't address their o-line play soon enough.
Lions: The Lions already lost Suh and Nick Fairley as well. Bringing in Haloti Ngata should help the defensive line a bit, but he has been highly injury-prone throughout his career and comes with a big cap hit. So far in the offseason the Lions have downgraded their defensive line and have not upgraded much of anything elsewhere. This is not the way to try to get over the hump and finally win a playoff game for a franchise in desperate need of just that.
Reach Staff Reporter Jackson Safon here.