Music
Bomba And The Future Of Funk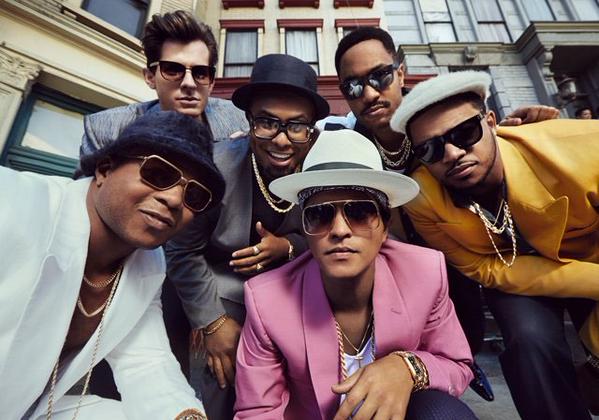 Yes, the world of funk is emerging again and I'm excited to see where the unknown talents lurking in the corners will take this vibe.
Although it's not my style, Mark Ronson and Bruno Mars' "Uptown Funk" is currently one of the mainstream versions of funk, but some low-key acts, such as alternative forward band The Neighbors and U.K. DJ Chris Bailey, are providing their own twist to the sound.
Funk is genuine and it creates a melody with your heart strings that makes you want to get up and choreograph an entire theater routine.
SEE ALSO: 11 Surprising Songwriters Behind Your Favorite Hits
One artist that is blowing up and I am consistently blasting in my room is Amsterdam native Full Crate. When his beat drops, it's smooth and drips in your ears. When I heard the soulful voice on his track "Nobody Else" with Mar, my heart was taken and I haven't even gone on a date with the kid.
But all jokes aside, I hope that artists similar to those before them continue to hit the world with their magic. That groovy beat that makes you want to grab the nearest fella or hunny and dance.
If you're looking for another silky funk vibe, enjoy Sunny and Gabe's edit of Sango's "Maluco" on SoundCloud that has me thinking about the days when my mother would play "Smooth Operator" in our apartment and picking me up to live in the music with her.
With a lot of prayers to the big man upstairs, I'm hoping that my intuition is right about the next sound wave to hit us - that is creeping and dancing to its own funky tune - tribal beats.
The tribal beat - the raw and rump shakin' wine that gets us - hits your soul just like funk and makes you grind your feet int the grounds. This beat stems from roots in Caribbean, Jamaican, West African, Argentinian, Dominican and many other ethnic groups.
SEE ALSO: Ras Rojah Brings "Life Of Marley" Show To USC
The mamba, reggaeton, and dancehall all made us feel it - the gritty beat that had us feeling like we're back in the jungle.
The wine will come back before we know it and tracks such as "Freaks" by French Montana are just slips of the wild OD waves we'll be hit with.
If you want to get ready for the return of the Jungle, here are a couple more tracks to bump to:
Reach Staff Reporter Michael Kyei Boateng here.